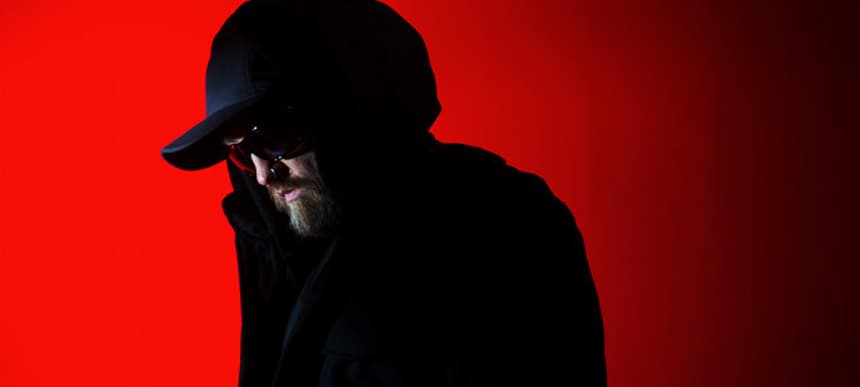 12.06.2014, Words by dummymag
The Bug announces new album 'Angels and Devils'
August sees the release of the sound system devastator's new album, featuring Grouper, copeland, Death Grips, Gonjasufi and more. Stream snippets now.
Kevin Martin aka The Bug will release his new album 'Angels & Devils' in August, featuring collaborations with copeland, Grouper's Liz Harris, Death Grips, Gonjasufi, and more.
A veteran of UK soundsystem music and culture, The Bug's biggest peak to date was 2008's 'London Zoo'. Since then he devoted a lot of attention to his King Midas Sound project, although he managed to put out an EP last year – 'Filthy', which sounded exactly as its name suggests – and a few 7"s on his Acid Ragga label, which saw him collaborate with a slew of different vocalists.
'Angels & Devils' continues where those 7"s left off. Split into two distinct themes, exploring lightness and darkness (the thematic split is, rather loftily, compared to David Bowie's 'Low' and Can's 'Tago Mago' in a press release), the album boasts a huge list of collaborators – some new, some familiar – including Liz Harris of Grouper, ex-Hype Williams artist Inga Copeland, Death Grips, Flowdan, Gonjasufi, Warrior Queen, Miss Red, and Manga.
You can stream snippets from the album below. All in all, it sounds suitably apocalyptic.
The Bug 'Angels & Devils' tracklist:
01. Void (feat. Liz Harris)
02. Fall (feat. copeland)
03. Ascension
04. Mi Lost (feat. Miss Red)
05. Pandi
06. Save Me (feat. Gonjasufi)
07. The One (feat. Flowdan)
08. Function (feat. Manga)
09. Fuck a Bitch (feat. Death Grips)
10. Fat Mac (feat. Flowdan)
11. Fuck You (feat. Warrior Queen)
12. Dirty (feat. Flowdan)
Ninja Tune release 'Angels & Devils' on August 25th 2014 (pre-order).