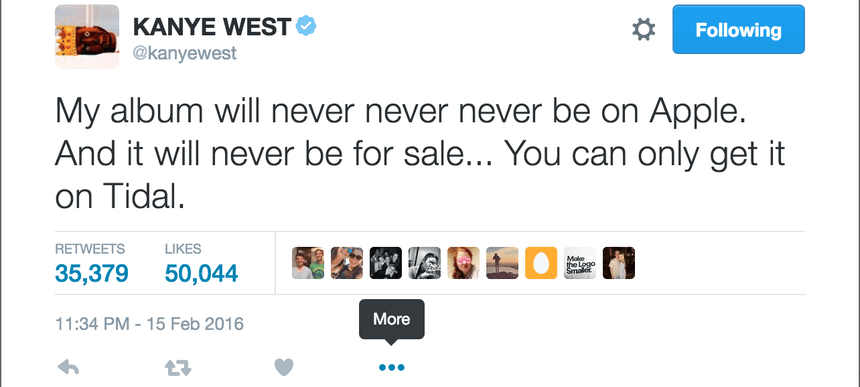 01.04.2016, Words by dummymag
'The Life of Pablo' is now available outside of Tidal
Pablo for all! Kanye West's 'The Life of Pablo' is now available to stream and purchase outside of Tidal.
After releasing a new version and issuing downloads to fans who previously purchased/pre-ordered it, the newly updated, remixed, and remastered third(?) version of Kanye's seventh album is now available on Spotify, Apple Music, with Google Play adding it their service soon. In addition, last night Kanye tweeted a purchase link that directs to his website where you can buy 'The Life of Pablo' for $20 as a digital download.
In related news, The New York Times reports that Def Jam has issued a statement regarding the changing nature of 'The Life of Pablo', saying that it is a continuous process, adding: "In the months to come, Kanye will release new updates, new versions and new iterations of the album."
Update (10:15): Kanye West's collaboration with Sampha, Saint Pablo leaked online last night. The song is believed to be the first track to feature on his forthcoming album 'Turbo Grafx 16' – listen above.
Listen to Ultralight Prayer below.
Kanye West's 'The Life Of Pablo' is out now through G.O.O.D. Music (buy).