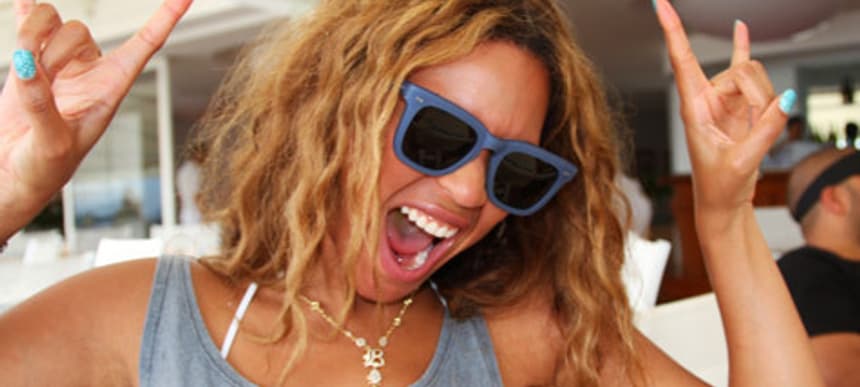 13.12.2013, Words by Aimee Cliff
There's an actual new Beyonce album on iTunes!
The superstar has unleashed a self-titled, 14-track album out of the Blue.
Mega star Beyoncé has come under a lot of fire this year for perpetually delaying the announcement or release of her fifth album, filling her time instead with trivial pursuits like performing on world tours, making documentaries about herself and being a mum.
This morning, though, the general public's prayers have been answered, as the powerhouse artist has unleashed a self-titled new record in its entirety on iTunes without a scrap of warning or promotion.
The album – described as a "visual album" in the trailer – features Jay Z, Drake, Frank Ocean and even the singer's baby daughter Blue Ivy, and is the best thing she's done in ages. Don't take our word for it – go and download it here, and watch the trailer in which Bey claims "I see music" here.