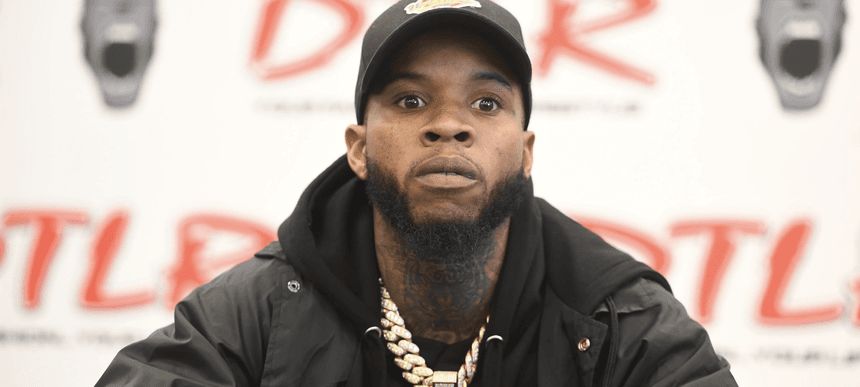 09.08.2023, Words by Billy Ward
Tory Lanez sentenced to 10 years in prison for Megan Thee Stallion shooting
Tory Lanez has been sentenced to 10 years in prison for shooting Megan Thee Stallion during an incident that happened in 2020. 
Prosecutors on the case were seeking a 13-year sentence, while the maximum sentence he could have received was 22 years and eight months.
Megan Thee Stallion wasn't present at court but submitted a statement that reads per an Associated Press report: "Since I was viciously shot by the defendant, I have not experienced a single day of peace. Slowly but surely, I'm healing and coming back, but I will never be the same."
The rapper also said she "simply could not bring myself to be in a room with Tory again".
After the sentencing, Lanez' lawyer Jose Baez said: "I have seen vehicular homicide and other cases where there's death and the defendant still gets less than 10 years," describing himself as "very disappointed".
Lanez was found guilty of all three charges against him: one count of assault with a semiautomatic firearm; one count of carrying a concealed, loaded, and unregistered firearm in a vehicle; and one charge of discharging a firearm with gross negligence.
Read next: Tory Lanez has been charged over Megan Thee Stallion shooting