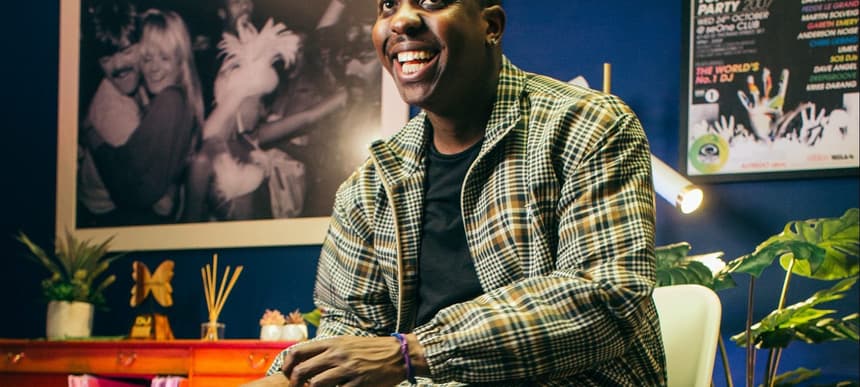 01.11.2022, Words by Billy Ward
Tribute performance for Jamal Edwards to feature Little Simz, Jorja Smith and Mahalia
It will form part of this year's Music Industry Trusts Award ceremony...
A series of special performances are taking place next week in honour of the late Jamal Edwards, including contributions from Little Simz, Jorja Smith, Mahalia and Max Cyrus.
In recognition of his outstanding contribution to the music industry as a music entrepreneur, DJ and founder of SB.TV, the performance will form part of this year's Music Industry Trusts Award ceremony on November 7 at the Grosvenor House Hotel in London.
Each artist will pay their own personal tribute to him with their performances, with this year's MITS becoming a collective moment to celebrate Jamal as one of the music industry's most loved figures.
Ahead of her performance next week, Mahalia spoke about Jamal's personal influence on her: "The first time I met Jamal, I was 12 in a field at Bestival. At first, he kind of looked at me like I was crazy and then he smiled and said, 'go on, then'. A year later, he put me on SBTV for my first official online performance.
"He was one of the first people to truly believe in me and give me a platform and I will always feel somehow indebted to him for that. His impact on popular music and where the industry is today really can't be overstated. Love you forever, Jam."
Edwards passed away in February of this year at the age of 31. Known for bringing grime music to the masses and catapulting a generation of new artists onto the global stage with his YouTube channel – including the likes of Stormzy, Dave and Ed Sheeran – Edwards was awarded an MBE in 2014 for his services to music and used his success to undertake extensive community work, funding youth centres and breaking down taboos about mental health.
In 2019, he founded Jamal Edwards Delve (JED), a grassroots youth project providing young people with opportunities and social spaces, adding value to their communities and supporting the development of positive identities.
Speaking about his charity in an interview with Dummy last December, Jamal said: "One of the big things for me was being told no and being told that you can't do things.  Telling my teachers I wanted to be an entrepreneur or cameramen and they're like 'what?' just looking at me dumbfounded. I think that had a big effect on me and I now want to arm young people with all the tools and possible opportunities to get the furthest they can in life. I went through that 'oh, you can't do that and you can't do this' push back and I don't want that for them. It wasn't always like that but growing up and getting a little older I just feel like I have to give back."
Read next: Dave, Central Cee, Little Simz and Stormzy won big at the GRM Rated Awards 2022