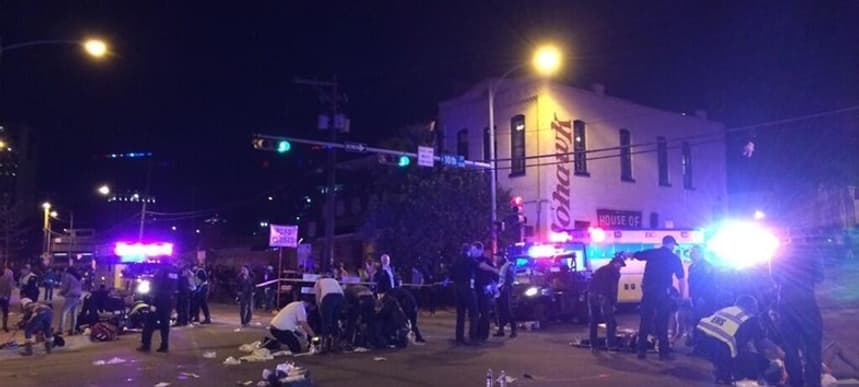 13.03.2014, Words by dummymag
Two dead and 23 injured after car crashes into crowd at SXSW
Five in critical condition following incident outside local venue Mohawk at 12.30am on Thursday in Austin, Texas.
Two people have died and 23 people have been taken to local hospitals in Austin, Texas, after a car ran into a crowd of pedestrians at music and technology industry festival SXSW.
The crash happened at around 12.30am on Thursday on Red River Street, outside local venue Mohawk. The car broke through a barricaded street and hit a number of pedestrians, as well as a male and female adult on a moped, who were both killed. A show by Tyler, The Creator that was scheduled for 1am was cancelled, and the venue will remain closed for most of the day.
Austin Police Department report that five victims are in critical condition. The driver was arrested at the scene.
[photo via Colin Kerrigan]