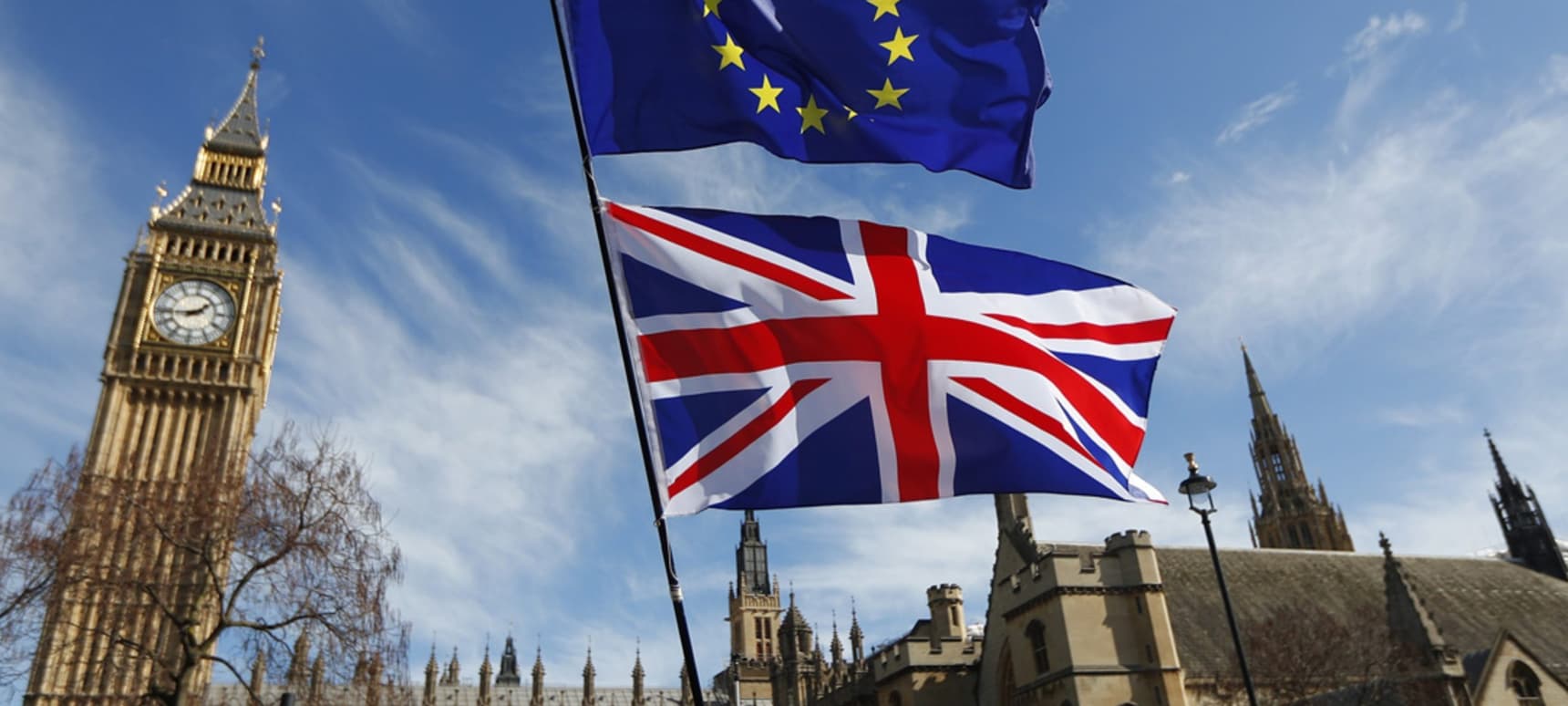 13.04.2022, Words by Billy Ward
UK artists begin to shed light on the reality of post-Brexit touring
British brand White Lies were forced to cancel a gig in Paris last week due to Brexit red tape
As artists ready up to hit the road and tour Europe this summer following the relaxation of Covid-19 restrictions, the difficult reality touring musicians from the UK face in the post-Brexit climate is beginning to be made clear to the music industry.
Border restrictions and the closure of music venues during the pandemic meant the immediate effects of leaving the European Union on the industry had been buried beneath the reality of Covid. Now, bureaucratic delays and issues at the border are being reported by UK artists, who are having to follow different sets of rules when entering different EU member states.
Last week, cult guitar band White Lies revealed they had to call off a gig after their equipment was delayed due to Brexit-related rules. "To our dear fans here in Paris", the group wrote on social media on Thursday, "we and our crew have arrived safely this morning to start our European tour. But our equipment has been detained by Brexit legislation leaving England, along with countless other trucks".
"We're devastated to say that without our equipment we do not have a show", they added, "and tonight's has to be cancelled and rescheduled. It's heartbreaking to be here in this wonderful city, and unable to perform due to such a trivial issue".
1/2 Due to covid we are only just seeing the impact of Brexit on touring artists. After what happened to White Lies and Bastille's equipment in the last week we need to do more.

— ellie giles (@elliegiles) April 8, 2022
Last month, the former Brexit secretary, David Frost, made an un-expected U-turn regarding his agreement to leave the EU, admitting that his trade deal had failed touring musicians and artists by introducing damaging costs and red tape.
"There is a whole set of problems here that are making life difficult on both sides: youth mobility, movement of specialists like musicians and artists," Frost said in a recent lecture.
Back in 2020, MPs claimed to be backing changes to the post-Brexit immigration bill due to concern for touring musicians, however, the following year it was reported that the government had turned down the offer for a "visa-free" touring deal as part of its Brexit negotiations because they did not want to give the same freedoms to EU artists visiting the UK.
Speaking about the realities of touring in Europe since Brexit, White Lies drummer Jack Lawrence-Brown told NME: "Prior to Brexit, this kind of tailback was never an issue. There's now a huge amount of paperwork for bands to deal with if they want to get themselves into Europe. Although we had everything fully in order with our carnets stamped and everything good to go, we still found ourselves in a situation where – because of Brexit – there are these inhumane motorway queues.
"For the lovely guy who's driving our gear around Europe for the next month, he had to sit in his cab for over a day without any services. That's not right," he added.
As you have guessed, I've been here in Paris for three days getting excited for the show. This is heartbreaking. FUCKING Brexit. To anyone in Paris….shall we all just have a beer together later and drown our sorrows?? Will try to arrange. https://t.co/qOIWvmpLJg

— Charles Cave (@c_w_p_c) April 7, 2022
Music charity Help Musicians are opening a new fund for artists who are being impacted by the Brexit red tape when it comes to touring. The organisation has pledged £250,000 in financial support — with artists able to claim up to £5000 each towards "their plans to drive their careers forward and propel their forthcoming releases."
The Help Musicians website states that this money can go towards: "support to cover costs for touring expenses, such as session musician and crew fees, PR and marketing, content creation, merchandise, access to creative spaces, festival appearances, visas and insurance."
Are you an artist who has been impacted by Brexit? Or, are you a music fan with something to say on the matter?
Join the discussion with the Do Music Yourself community on Discord.