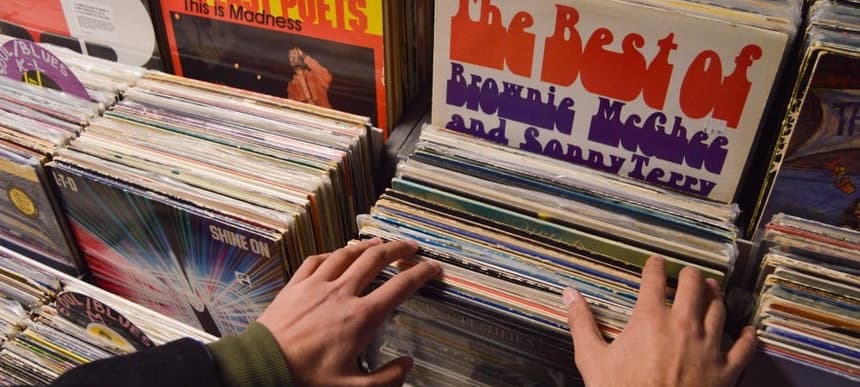 11.09.2020, Words by Billy Ward
Vinyl outsells CDs for the first time in three decades
It was also revealed that the revenue from ad-supported services surpassed digital and physical sales for the first time ever...
According to the Recording Industry Association of America's (RIAA) report, more people bought vinyl than CDs in the first half of 2020, making it the first time since the 1980s that CDs haven't been the dominant physical format.
Despite being unable to compete with streaming and subscription services, accounting for just 4% of the market share, the report reveals that vinyl sales contributed to 62 percent of the $376 million physical sales recorded since January. It was also revealed that physical music sales overall were significantly impacted by music retail and venue closures due to the coronavirus pandemic.
The report also detailed that ad-supported streaming services like YouTube and Vevo made $421 million in revenue, surpassing the $351 million made from digital downloads and $376 million from physical sales for the first time in history.
Streaming music revenue grew by 12% to $4.8 billion, with paid subscription revenues accounting for 67% of the total revenues in the first half of 2020.
Read the full report here.
Read next: Study finds that British female artists are severely underrepresented on UK radio