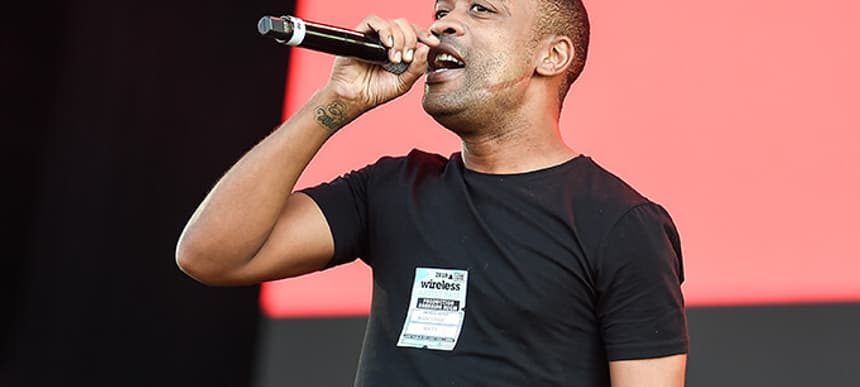 06.01.2020, Words by Billy Ward
Wiley accuses Stormzy of not caring about grime on diss track 'Eediyat Skengman'
The new song hits back at Stormzy's homage track 'Wiley Flow'...
Grime legend Wiley has never been one to refrain from speaking his mind, most recently addressing a fresh online feud with Stormzy in the way he knows best: a piercing and tight-flowed war dub.
'Eediyat Skengman' calls out the headline act of last year's Glastonbury festival for his homage track 'Wiley Flow' which arrived back in September. The song was meant to celebrate the long-standing legacy of the grime veteran, however Wiley has since highlighted his difference in opinion on the new Stormzy send.
Wiley raps: "These bumbaclat flows I'm hearing are all my ones / It's not homage, looking like a sly one, I know when a brudda and a label join together and they try one / They all copy me, they want some of my one."
Stormzy's latest number one track 'Own It' enlisted features from Burna Boy and Ed Sheeran, the latter of which being someone who has come under fire from Wiley in the past for using the grime scene for his own personal gain.
In 'Eediyat Skengman', the outspoken emcee condemns Stormzy to the same accusations, rapping: "You never cared about grime, you just used it / Worse than Ed with your watered-down music."
The diss track has kicked off 2020 in typical Wiley style, with fans online calling for a Stormzy reply to start off the new year with a good old fashioned grime clash.
UPDATE: Less than 24 hours after Wiley posted his send for Stormzy, the rapper has responded with a new drill track titled 'Disappointed'. Listen to it here.
Listen to Wiley's track 'Eediyat Skengman' below: