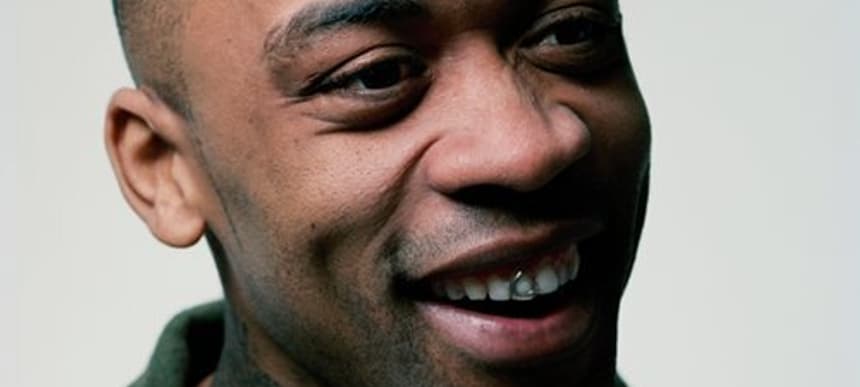 05.08.2013, Words by Anthony Walker
Wiley drops 7 new tracks, sounds freer than ever
We check in on the life of Wiley via a bunch of freshly uploaded Soundcloud gems.
Richard Kylea Cowie, aka Wiley, the initimitable star of the UK underground and unlikely – though totally deserved – chart topper, has been busy recently. Finally released from his deal with major label Warner, and once more directing his ire at long-suffering manager John Woolf in a series of angry Twitter dispatches from festival bookings in the last month, he recently linked back up with Big Dada to release the single Flying, a Zdot-produced grime track that passionately speaks of his newly recovered independence. Last night he uploaded a bunch of new tracks to Soundcloud, giving some more insight into his current thoughts and preoccupations. Here's a quick run down of the set, all available to stream in the player top left :
Omikse is a miminal, computer-game inspired clip similar in tone to Flying. Important quote: "It's a new day now/blud I ain't holding back/Spit bars like I'm on an old Roll Deep track (tiger)/Went top five with a sound I will pursue/Yeah, but I got to let them know I ain't only that".
Comet features someone called Ari singing and is tagged as "Alternative". It finds Wiley in contemplative mood, re-evaluating his place in the grand order of things.
A second electro jam is How Is it Going, with Wil' heavily utilising an Auto-Tune drawl for the kind of direct romantic song that forms a under-appreciated but significant cornerstone of his discography.
The most developed track of the bunch, Long Reach is a graceful instrumental that echoes Logic Pro – his addition of Big Dada's recent 'Grime 2.0.' compilation.
Three snippets in one: Test Drive/M Lover (Remix)/Embrace Her is patchy and R&B-flavoured. Wiley's never been convincing as the smooth ladies man and he probably knows that, relying as much on his humour as he does his suave. Still, "She said she got fourteen days off work/I told her we can go drive on this earth" is the type of thing you can't imagine anyone else either thinking or saying.
Wiley Garage Freestyle is exactly what it says it is, taking it back to the old school days with a bubbly toast.
Another soul-baring track, the Only You Freestyle is set over a piano loop and covers a range of topics: his history in the scene, the perils of fame, his family and his ambitions. It's a sprawling freestyle in the vein of some of his most lucid work – managing to give a panoramic insight into his current mindstate in a few short minutes. The "Abstract" tag on this one is pretty accurate.
Big Dada will release Wiley's 'Flying' EP on 26th August 2013.