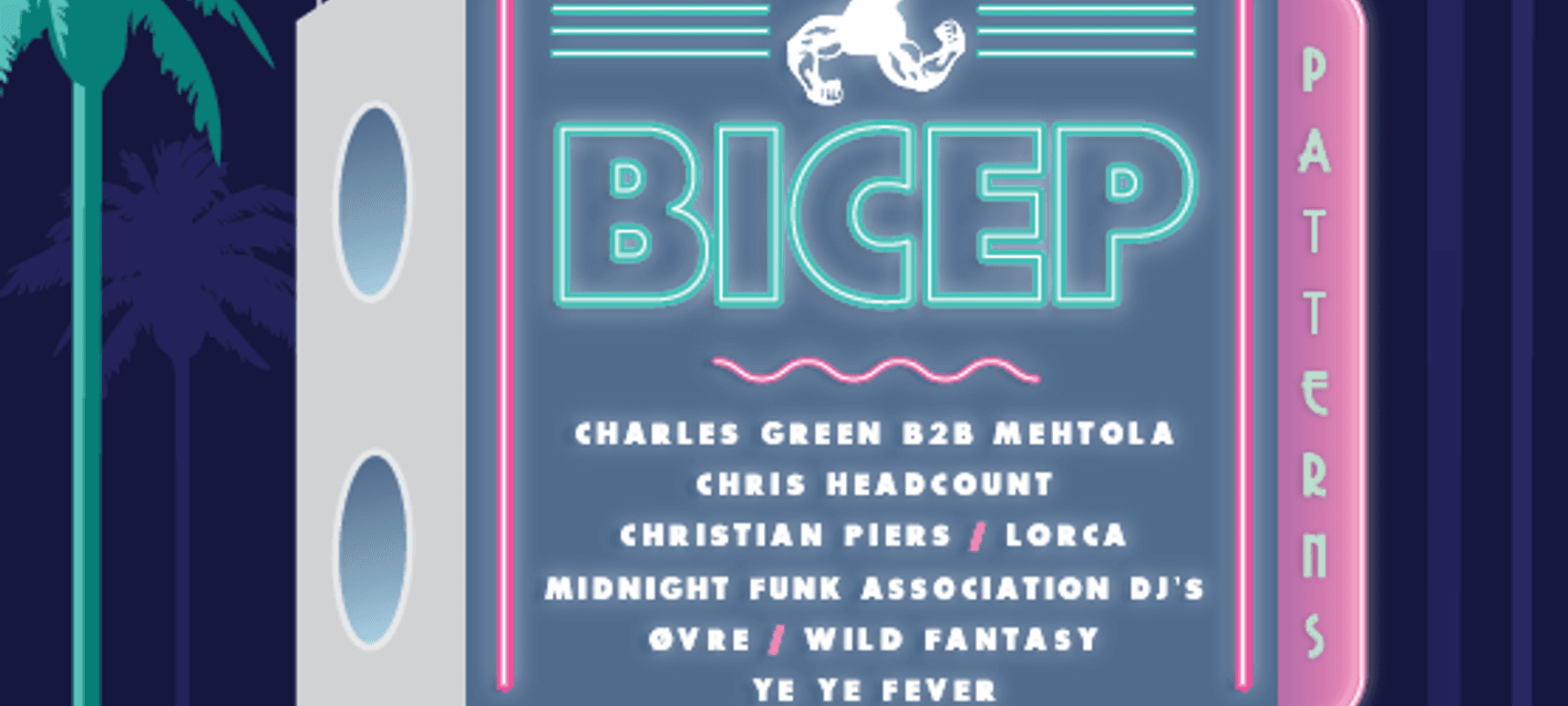 25.11.2015, Words by dummymag
Win VIP tickets to Patterns' 'One Night In Miami' NYE party with Bicep
Bicep are indulging in their vice this New Years Eve and bringing the neon stucco blasted '80s steeze of Miami to Brighton for one night only. Taking residence at the town's brightest clubbing destination, Patterns, the house and disco duo's evening 'One Night In Miami' will be just that; promising the full Miami feeling complete with sliders and cocktails on arrival and a dedicated 'Palm Lounge, and of course, '80s Miami fashion is encouraged, so get those shoulder pads and linen suits out of your parents storage and get buck-wild.
We're pretty excited to offer a pair of VIP tickets (yes, VIP on NYE!) to Bicep's extra special party at Patterns in Brighton on December 31st, a vinyl of both Bicep's 'Dahlia' EP and their collaboration with Midland plus a crisp white 100% cotton 'Back-Globe White Tee' by Bicep in your size. As T-Shirt Party say – REAL G'S WEAR WHITE TEES.
With your tickets sorted, your tee game on lock and two heavyweight vinyls to boot, you'll have money to burn. Pass the champagne Monty. To enter the competition, head over to Dummy's social media channels and communicate wildly with us.
To remind you of the benefits you'll reap, the Bicep x Patterns prize package includes:
x 2 VIP tickets to 'One Night In Miami' at Patterns, Brighton on December 31st, 2015
x 1 Bicep 'Dahlia' EP vinyl (FMB005)
x 1 Bicep x Midland vinyl (FMBLAND001)
x 1 Back-Globe White Tee by Bicep in your size.
If that ain't generosity then I don't know what is.
Bicep present 'One Night In Miami' at Patterns, Bright on December 31st.