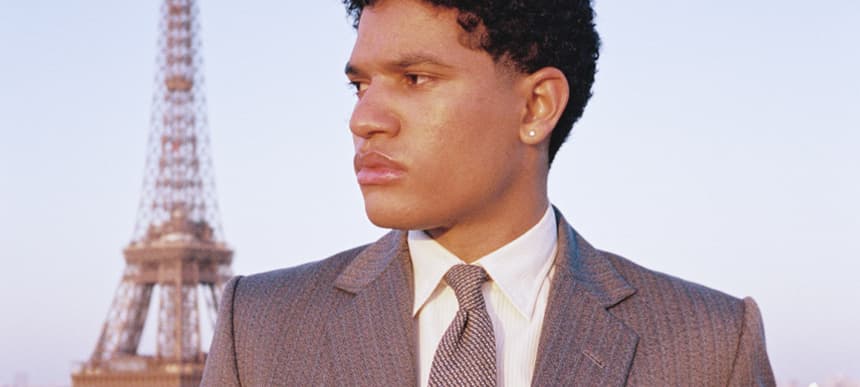 10.07.2023, Words by Billy Ward
AntsLive, Mahalia, Grove and more front our NEXT HYPE playlist
Listen to the best new songs from across the genre spectrum
Check out these tracks from our NEXT HYPE playlist, which is dedicated to bringing you the best music from all of the genres out there.

1. AntsLive - 'Ooh La La'
Following on from his monumental 'Number One Candidate' offering, with many heralding it as potential video of the year, breakout North London rap star AntsLive's smooth new offering was inspired by a recent trip to Paris, aka 'The City Of Love'. Serving up an immaculately interwoven soundtrack consisting of perfectly patterned 808 drum kicks and silky synth sampling, AntsLive shows a chicer side to his repertoire and backs up the hype currently orbiting him. 
'Ready' is the latest cut from Mahalia's forthcoming sophomore album 'IRL'. "It is a song that perfectly describes where I was at when I started writing this record." Mahalia says of the track. "I was partially scared - mostly excited. It's been a long journey to get here but ultimately, I'm proud that I did. I loved this one as soon as I wrote it and I'm genuinely so excited for people to hear it. I'm finally ready for this album to come out and I hope everyone's ready to hear it!"
3. Grove - 'DEAD BIRD BLUES' feat. James Storm
After kicking off the recent Keep Hush x Relentless 'Without Limits' series, Bristol star Grove is back with the first half of a double EP that explores power in all its forms. Speaking about the first three tracks to be released, Grove says: "The 1st half explores the murkier end of power; the power that people believe to only be achievable through exploitation and immorality - seeking to remind people that the truest and most potent form of power lies within the us all and is activated through community and organisation."
Stream and follow our NEXT HYPE playlist below: