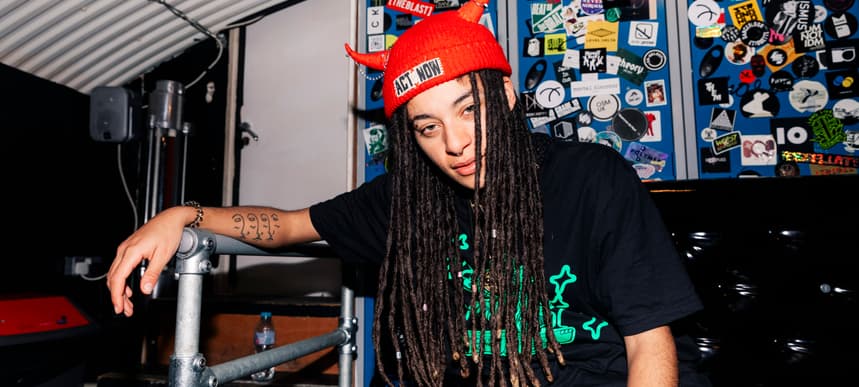 27.03.2023, Words by Billy Ward, Photos by Jahnay Tennai
Grove lit up the first Keep Hush x Relentless 'Without Limits' event
In the wake of their headline DJ set, we spoke to Grove about dance floors, community power and identity...
Tucked away in the railway arches beneath Elephant & Castle station, Corsica Studios played host to the debut Keep Hush x Relentless 'Without Limits' event last Wednesday. The first of three parties set to take place at the venue over the next few months, rising Bristol star Grove proved why they're one of the most exciting talents about with a frenzied DJ set that won't be forgotten any time soon. 
Hailing from Cheltenham but currently based in Bristol, Grove typically operates behind the mic. Best known for their 2021 album 'Queer + Black', a boundary-pushing record exploring their experience as a Queer Black person, the politically-charged lyricist has made a name for themselves dissecting issues of class, identity and corruption over massive productions geared for the rave.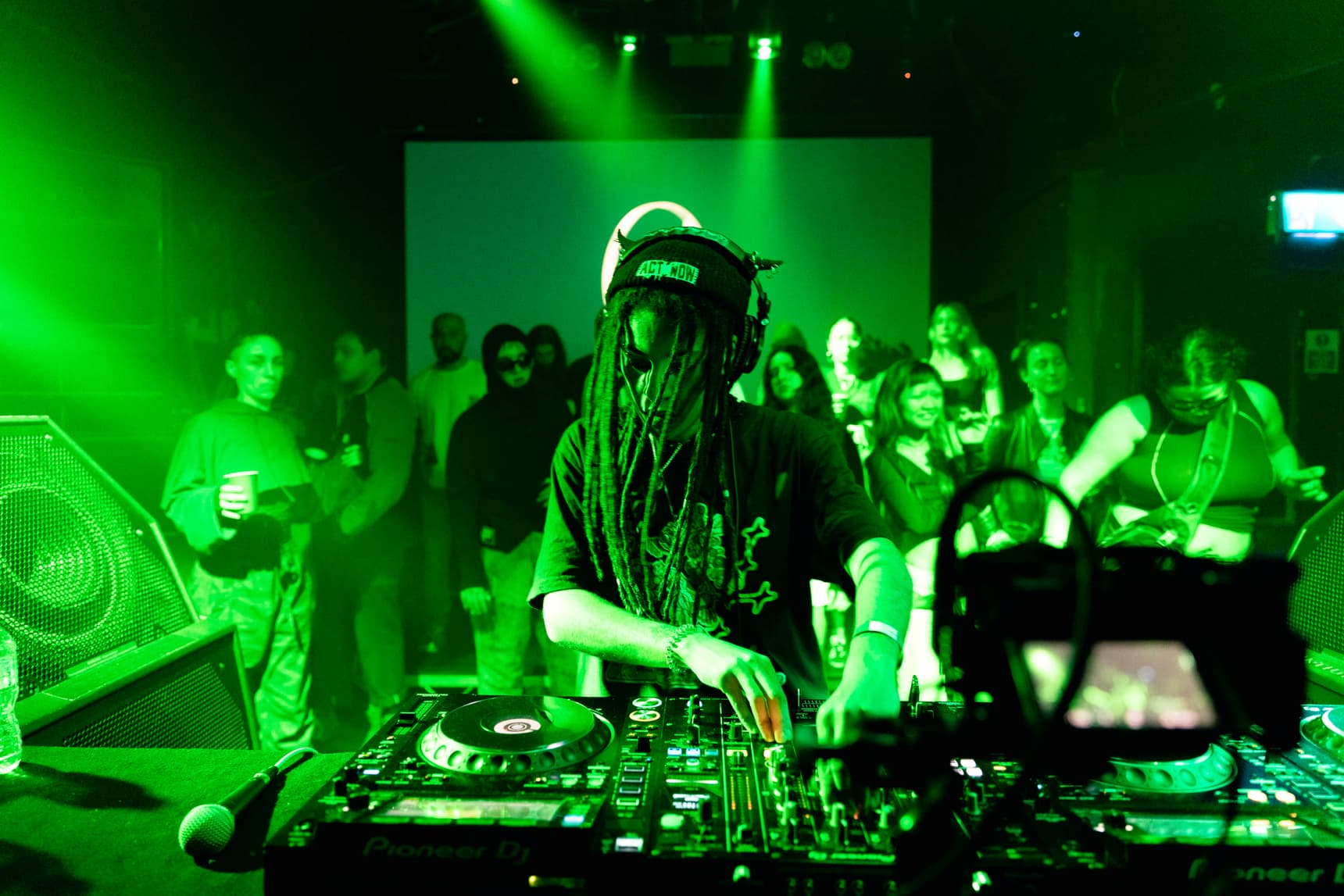 "When I first made that record, there was a level of shame attached to my Queerness and because of my dual heritage - I'm half Jamaican and half Irish British," Grove tells DMY, "It felt like I couldn't quite call myself black because I've grown up in this very small white town and there's a sense of 'ahh perhaps I don't fully understand blackness'."
"But both Queerness and Blackness are huge spectrums of experience and all I can really talk about on the 'Queer + Black' record is just mine. It's a case of me stepping into my comfortability but also for other people to have an insight into my experience living in my little corner of the UK with that."
Despite swapping out the politically-charged lyrics evident across last year's album in place for a face-melting selection of dance floor heaters, Grove's headline DJ set at 'Without Limits' made no sacrifices.

"You always hear the phrase political movement," says Grove, "but within a dance and rave context there's this palpable sense of lots of people in the same room collectively, physically moving in reaction to a stimulus.
"When that room reaches an apex and is charged with energy from people expressing joy, people expressing themselves through movement, that is a form of collective power in that moment. I think it's about finding ways to harness that power in that space, even just a little smidgen of it, and taking that into your life."
The 'Without Limits' series is all about helping young people to explore how they can push boundaries in their lives. The concept behind the trio of events explores pushing the boundaries of music, while uncovering how genres can be blended, revisited and remixed.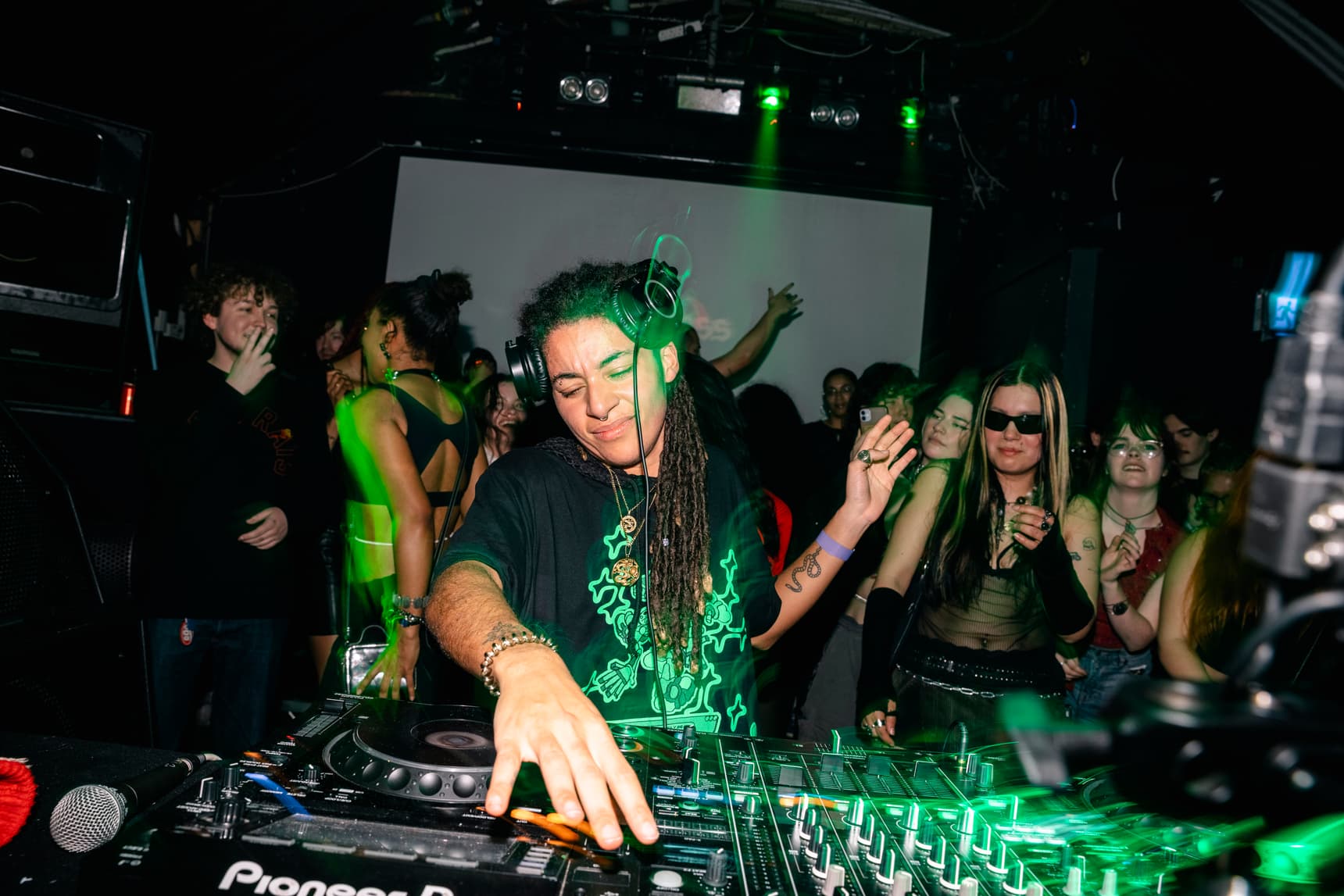 After partnering with the likes of Stormzy and Aitch, with whom Relentless recently launched Aitch-S2, offering under 25s free travel to access music events and gigs last summer, the energy drink company are extending their reach into the world of UK music and providing platforms for creative expression with this exciting new string of events.

Speaking about pushing boundaries in their own life, Grove explains: "I think in order to comfortably push boundaries and feel like you can tread into uncharted territory, it's important to have a solid foundation and grounding of who you are as a person. I got that understanding in music through being involved in lots of community based projects when I was younger.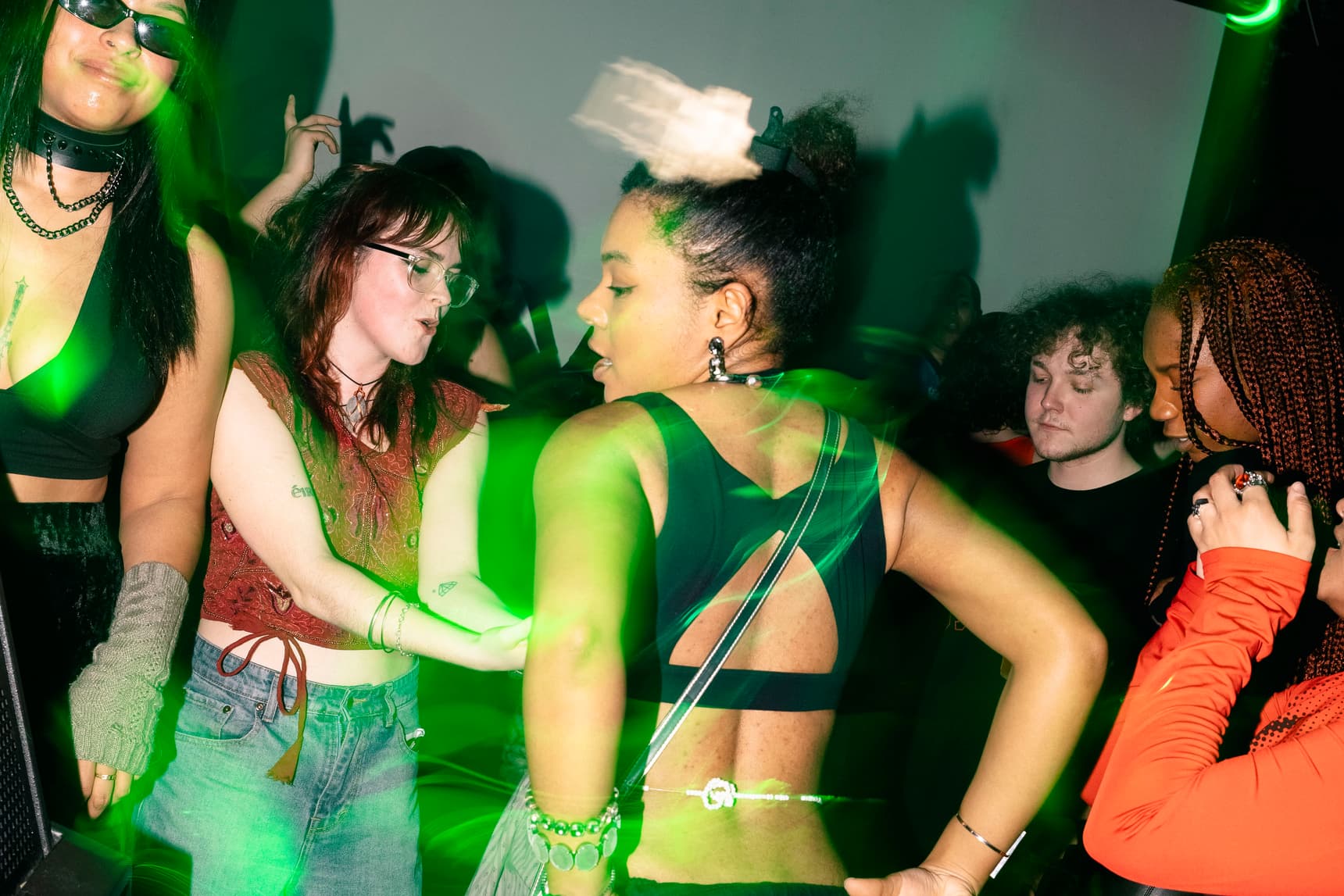 "As we know the government is cutting funding left right and centre to spaces like that. But regardless, I think the ethos of coming together collectively, whether thats a community space, a group of mates, the people you connect with on the internet, I think that's just as powerful. I think collective links are key."
Groves set on the night pulled no punches, shaking the walls of Corsica Studios with an eclectic, high-octane mix of bass-heavy cuts and an insane amount of stage presence. Ricocheting between grime, dubstep, breakbeats, heavy metal and the occasional Girls Aloud remix, the Bristol DJ had the crowd encircling the decks in the palm of their hand.
"The first time I remember melting into the sensation of extreme bass was Teachings in Dub in Bristol," says Grove. "The bass was so heavy, the sound system was so big, it's like close your eyes and you feel at one with the sound."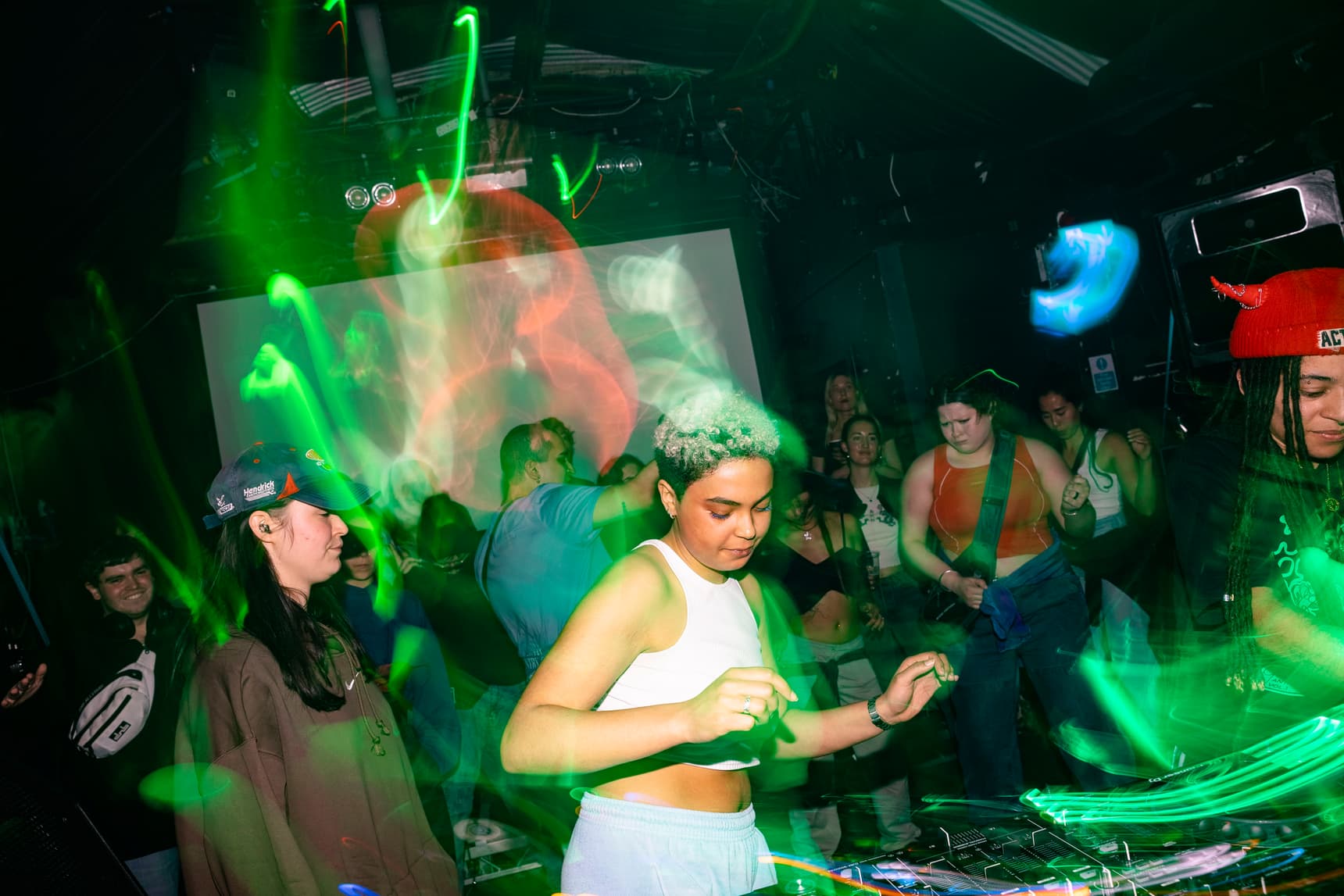 Going off the energy coursing through the crowd at the event last week, it's safe to say that everyone in the building was also at one with Grove's selection. As well as advocating for community spaces for young people to be able to develop themselves, they also strongly believe that the dance floor should be a safe space for everyone to express their identities.
"If you have a foundation to know yourself, to know what you like and how you like to express yourself, all of the rest of it can come afterwards," they explain.
With supporting sets from Myna, Mya Mehmi and Medis, the debut 'Without Limits' night went down as a huge success. The next event, taking place Wednesday April 19, is poised to be another unmissable evening, headed up by rave icon Scratchclart (Scratcha DVA).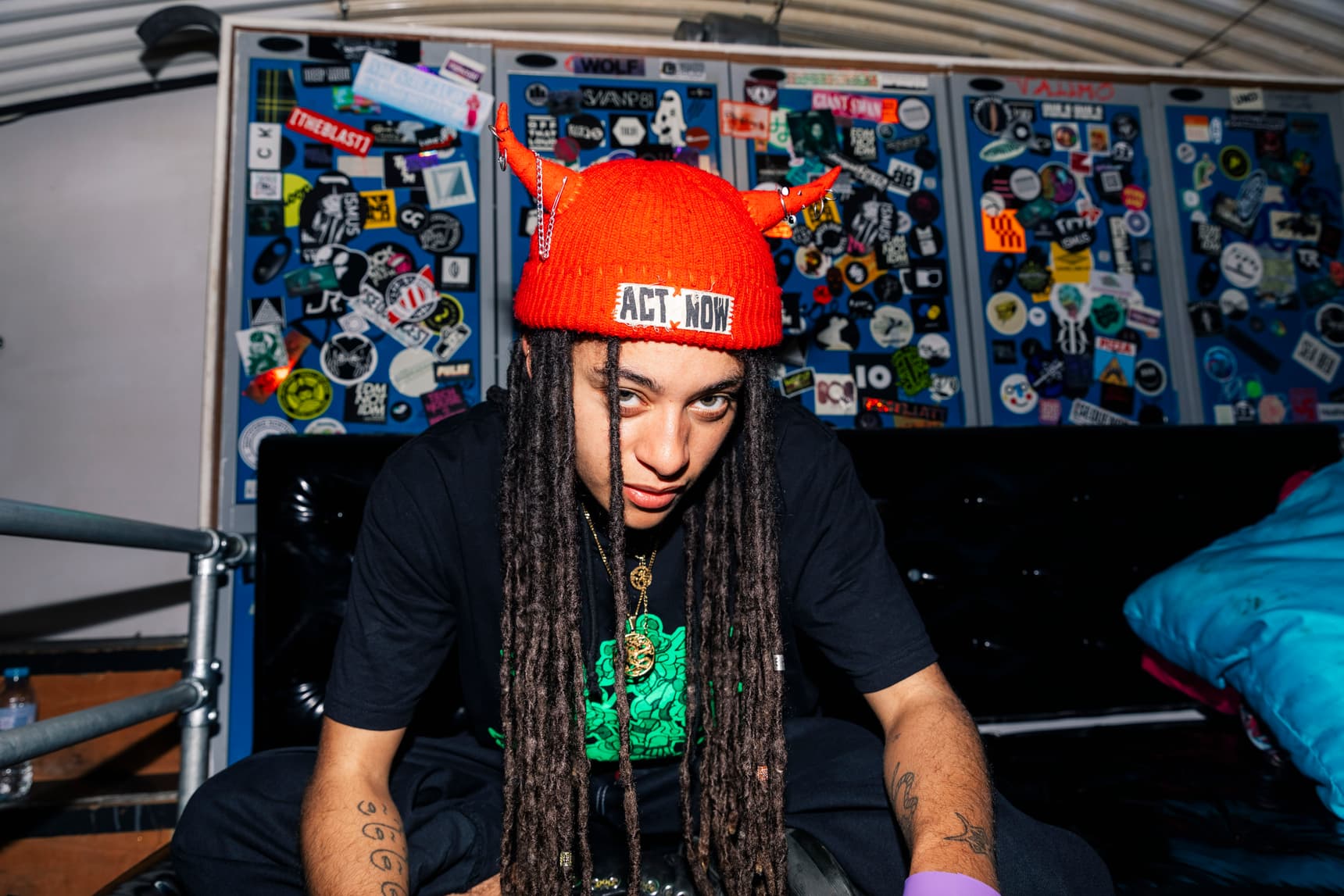 Sign up for tickets to the next Keep Hush x Relentless 'Without Limits' event here.