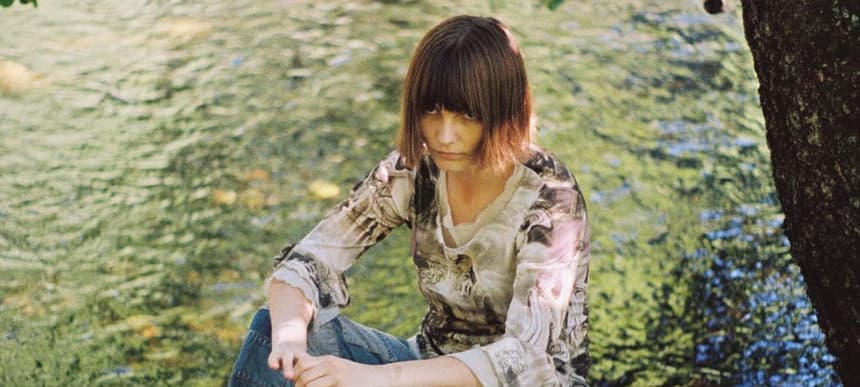 10.01.2023, Words by Billy Ward
Jouska, Rarelyalways, Pretty V and more front our BRAND NEW playlist
Listen to the hottest tracks from our carefully crafted playlist showcasing a number of under-the-radar artists
Incorporating talent from across the globe, check out five tracks from our meticulously-created BRAND NEW playlist showcasing some of the most exciting up-and-coming talents around. 
1. Jouska - 'Death Sentence'
Oslo-based, singer-producer and Sassy 009 bandmate Marit Othilie Thorvik aka Jouska is readying up to take her unique brand of electronic-tinged pop to the next level with her newly announced record 'Suddenly My Mind Is Blank'. The first track to be made from the upcoming sophomore album, 'Death Sentence' mixes lush R&B soundscapes and dream pop, all glued together by Thorvik's lullaby vocals.
2. Rarelyalways - 'LET'S'
London's own multidisciplinary artist Rarelyalways has kicked off 2023 in style with the announcement of his forthcoming debut album 'WORK', due March 10. The first taste and lead single from the new project arrives in the form of 'LET'S', a deeply hypnotic offering where cavernous rhythms float beneath Rarelyalways' distinct vocals. 
We're only 10 days into 2023 and underground South London talent Pretty V has already set himself up for a special year. Having recently dropped a demo tape featuring King Krule's Archy Marshall - the by-product of a new band that may never get an official launch - the experimental rapper has also already put out an entire project (just for context he put out 6 last year alone) 'Da Biggest Bird'. Track 4 'Birdman' is a trap-leaning anthem showing off just one of the rising artist's many sounds. 
4. Mietze Conte - 'nanana'
A mysterious newcomer hailing from the Austrian Alps, Mietze Conte is quickly emerging as one of his country's most exciting left-field prospects. Blending explosive avant-garde pop with flavours of eurodance and hyperpop, his latest single 'nanana' is an infectiously catchy dance floor heater.
5. schrader - 'BLAME ON ME!'
Rising masked-artist schrader is looking to make 2023 the year he blows. His latest single 'BLAME ON ME!' is a punk-infused blast of raw DIY energy, mind-bending pitched-up production and speaker-shaking vocals. Not much is out there about this artist right now but he's one you'll want to have on your radar going forward.  
Like our BRAND NEW playlist here and follow Dummy on Spotify to stay ahead of the game on the freshest new music. [Other entries include: Noah Klein, Don Sinini, Portraits Of Tracy, Dare House, metty, Nervous City Nervous Self and more]