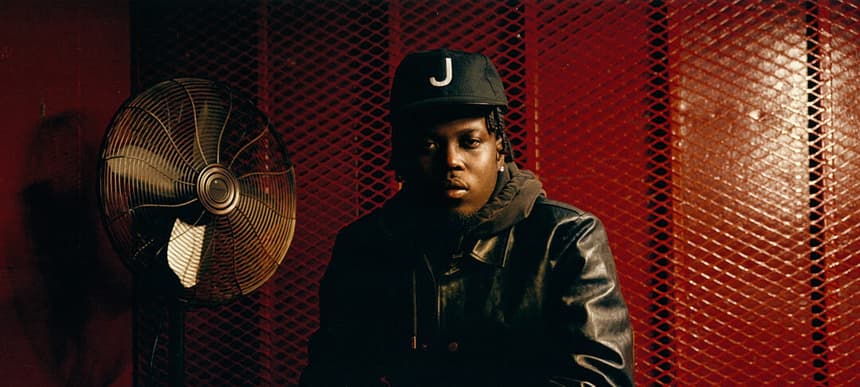 10.05.2023, Words by Billy Ward
Skiifall, Joe Armon Jones, Lava La Rue and more front our NEXT HYPE playlist
Listen to the best new songs from across the genre spectrum
Check out these tracks from our NEXT HYPE playlist, which is dedicated to bringing you the best music from all of the genres out there.
1.  Skiifall - 'Intense City'
Montreal-based, Canadian-twanged rapper Skiifall mines the edges of UK grime, drill and dancehall with a distinctive Caribbean flow. Despite already earning fans in Drake and the late Virgil Abloh, Skiifall's still nowhere near the level of recognition he deserves. His long-awaited second EP 'WOIIYOIE TAPES VOL. 2: INTENSE CITY' seeks to change that. 'Intense City' is one of our favourites from the project. 
2. Joe Armon-Jones, Maxwell Owin & Lex Amor - 'Grief' 
Ahead of next month's release of Joe Armon-Jones and Maxwell Owin's new album 'Archetype', the South London pair are back on the scene with 'Grief'. A collaboration with close friend Lex Amor, the single embodies the kind of contradictions pioneered by Burial's seminal dubstep record Untrue - dark, dreamlike and alienated.
3. Lava La Rue - 'Renegade'
West London native Lava La Rue returns with a new offering 'Renegade'. Landing in the wake of two impressive Coachella performances, the NiNE8 member's latest single is a psychedelic rock anthem flecked with Brit pop, indie and more. Long highlighting the lack of role models in this space when they were growing up, Lava has morphed into someone that they always wished they could look up to; a queer rock star.
Listen to our NEXT HYPE playlist below: