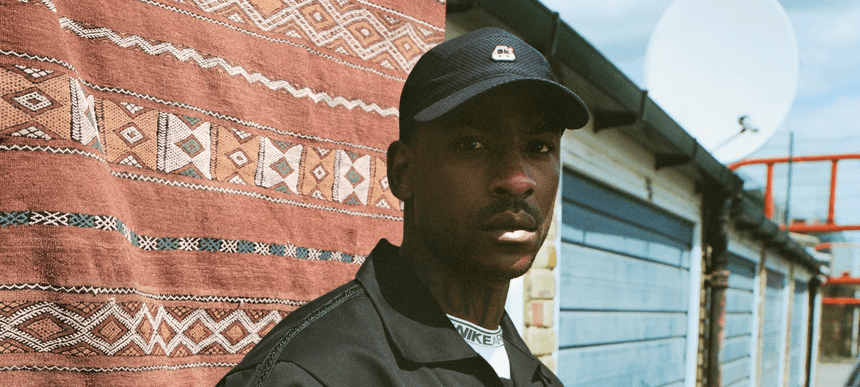 02.05.2023, Words by Billy Ward
Skepta, Louis Culture, NiNE8 and more front our NEXT HYPE playlist
Listen to the best new songs from across the genre spectrum
Check out five tracks from our NEXT HYPE playlist, which is dedicated to bringing you the best music from all of the genres out there.
1. Skepta & Jammer - 'Mas Murder'
Fresh off the back of launching their new house label Más Tiempo, Skepta and Jammer's 'Mas Murder' is a low-slung, heady house cut shaped for bustling terraces and built for clubs. Fusing crisp percussion, a snaking bass line and eerie melodies for a heads-down effort, it's one to bump all summer long. 
2. Louis Culture - 'CITY'
South Londoner Louis Culture is back with his first piece of music since dropping his acclaimed EP 'When Life Presents Obstacle' last year. Evoking the nostalgia of the after party and early morning cab rides home, Culture's latest offering is a wavy UK garage inspired number showing exactly why he's renowned as one of the capital's most exciting rising figures.

3. NiNE8 - 'Holloway Flip'
Combining UK scene heavyweights Lava La Rue, Biig Piig, Mac Wetha and Nayana IZ with the fresh flows of Bone Slim, LorenzoRSV and Nige, NiNE8 are one of the country's most prolific collectives. Lifted from recent album '98 Nights', 'Holloway Flip' is a stylish anthem we've had on repeat this last week. 
4. Charlotte Plank - 'White Noise'
Running with the momentum she picked up after releasing her debut project last year, Charlotte Plank is back with a new drum 'n' bass inspired single 'White Noise'. Speaking about the track, Plank says: "It's about being stuck in a cycle with someone who constantly uses the same excuses for their behaviour/actions and who never take responsibility for anything. We all know somebody like this, right? It's the ones who always say it's someone else's fault/issue. Eventually, all those excuses and arguments eventually becomes WHITE NOISE."
5. Thundercat & Tame Impala - 'No More Lies'
Thundercat and Tame Impala have joined forces for new single 'No More Lies'. Released via Brainfeeder, the track marks the pairs first ever collaboration together and is Thundercat's first piece of new music in over three years. Exploring the motif of a doomed relationship and taking responsibility for your actions, 'No More Lies' features bass and vocals from Thundercat's Stephen Bruner, as well as guitar, vocals, drums, and keyboards from Tame Impala's Kevin Parker.

Listen to our NEXT HYPE playlist below: