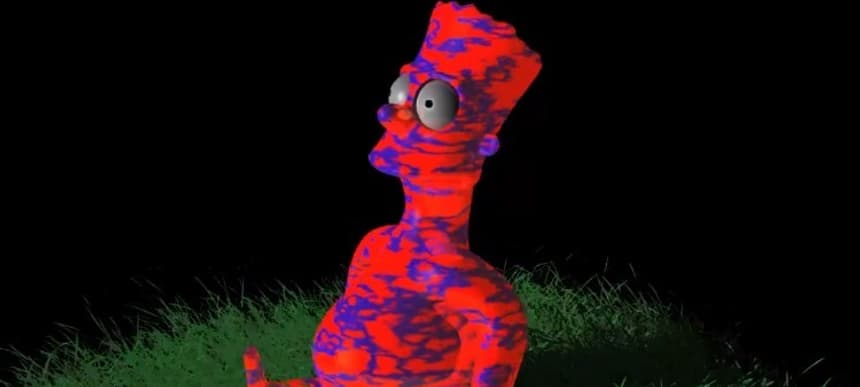 30.05.2014, Words by dummymag
Premiere: Beat Detectives - Fresh Out The Pack
Cassette label 1080p have established themselves as a go-to force for music that's as far removed from IRL 1080p display as possible: dance music that's grubby, lo-fi, coarse round the edges… whatever you wanna call it, it's certainly not squeaky clean.
One thing they've released is from Minneapolis three-piece the Beat Detectives, who've dropped a new video for slinky, sexy house track Fresh Out The Pack. The video is probably the finest piece of art to have emerged in the 21st century: a naked CGI Bart Simpson walks around mountains, sits in an office, smashes a table, sets himself on fire, and lies in the grass. It's one of the most spiritually psychedelic things we've seen in ages.
Fresh Out The Pack is taken from their new tape. It's called 'ASSCOP', which is clearly a fucking brilliant title.
1080p released 'ASSCOP' on May 6th 2014 (buy).