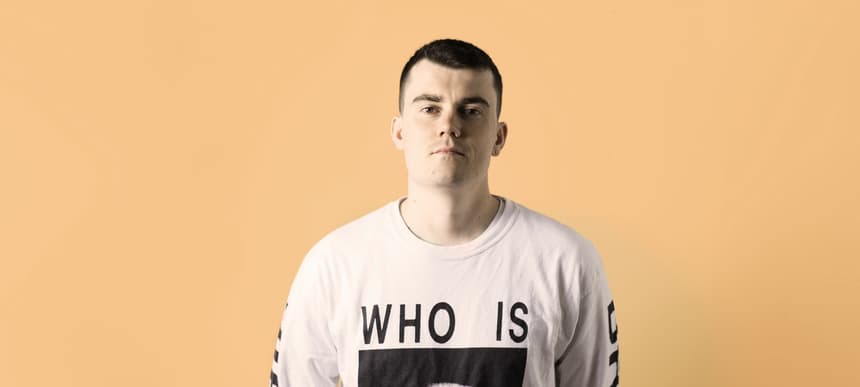 21.02.2020, Words by Felicity Martin
The 10 Best Jungle Reworks, according to Fixate
The producer behind THAT Boiler Room tune shares his favourite jungle edits
Fixate's stock suddenly shot up when his 'RIP Groove' refix was played during the now-infamous Sherelle Boiler Room. The clip of her dropping the edit promptly went viral, making her a star and Fixate a producer on the lips of many. London producer Declan Curran has spent over ten years working on production, honing a rude, unhinged style that has led to him earning spots in the setlists of the best of the best. As someone with a penchant for slamming jungle refixes, we invited Fixate to share his all-time favourite jungle reworks of tunes around the 170 axis.
1. Joy Orbison – 'Hyph Mngo (Chimpo Binga Rebax)'
"You can't not love the 'Hyph Mngo' intro! The grime and jungle combination is something that is quite hard to get sounding right, obviously Chimpo and Sam have smashed it with ease!"
2. Skepta – 'Man (Chimpo Binga Remix)'
"Love this flip on the same release as the 'Hyph Mngo' remix. Same statement as above, a hard combo to get correct but they do it proper! I've had great fun playing this in my sets."
3. Rod Lee & Ms Peaches – 'Boy Don't Waste My Time (Itoa Bootleg)'
"Itoa adding his bouncy take to this one. Nothing but good fun hearing this played out!"
4. Borai & Denham Audio – 'Make Me'
"Not exactly a remix but still a great flip on Donna Allen, serious sample. Love everything these guys are putting out at the moment!"
5. Musical Mob – 'Pulse X (Anna Morgan Bootleg)'
"'Pulse X' has been bootlegged to death but this one stands out for me. Often still draw for this despite it being a few years old now. Guaranteed damage."
6. Quasimoto – 'Astro Travellin' (Fracture Bootleg)'
"Big fan of Madlib/Quasimoto, often on repeat back in my skater days. Fracture absolutely smashed this remix."
7. Special Request – 'Vortex 164 (Sully Remix)'
"As usual, next level madness from Sully. The drum programming is too good on this one!"
8. Raito – 'Summer of Love (Mani Festo Remix)'
"Proper ravey one. Been battering this remix by Mani Festo in my sets along with a load of his other tunes."
9. Rihanna – 'Work (Kabuki Footwork Jungle Re-Fix)'
"Don't care if the original's a cheesy one, this flip is sick! One for the snobs."
10. Double 99 – 'Ripgroove (Fixate ReFIX)'
"Thought I'd give this a mention, all been a bit mad since that clip last year! Big up Ice Cream Records and shouts to Sherelle!"
Fixate plays the Hit & Run night at WHP Concourse, Manchester, this weekend – find more information here.