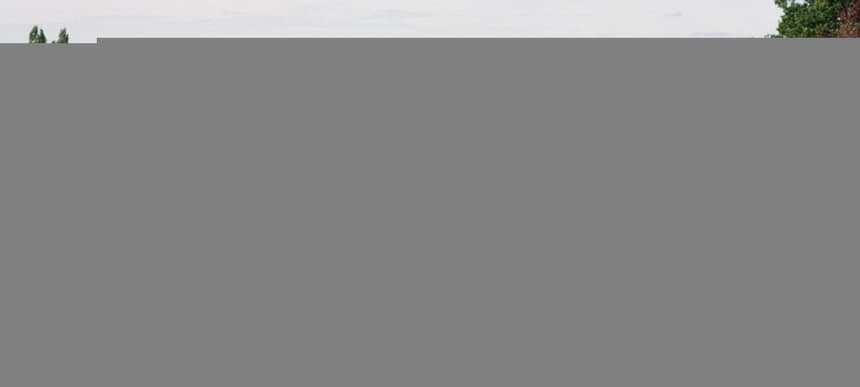 24.01.2020, Words by Felicity Martin
The 10 Best Mixes To Run To, according to Martha
"I can vividly remember listening to this live, I was locked from Belgium..."
As well as being an in-demand selector, radio host and podcast producer, Martha Pazienti Caidan also spends a lot of her time running. Recently setting up her own running club for south London creatives in need of getting offline and re-connecting with the outdoors, she's a strong advocate for the relationship between sport and mental health. Given Martha's expertise in the worlds of both fitness and music, we picked her brains for her favourite DJ mixes to cover ground to, so grab your trainers and hit play on some tough selections.
1. The Specialists with Tempo & TripSixVivo, Guakakpo and Air Max '97 – Foundation FM
"A year ago I set up Tempo, a run club for south London's music community. We come together every Tuesday to run 5k and have our own show on Foundation FM: a one-hour workout mix followed by one hour of warm down sounds. It's a great place to showcase the insanely talented DJs, producers and artists who make up the run club. Our show is also a space for anyone who joins Tempo and wants to learn to DJ, to take their first steps! You can listen to more of our shows here."
2. Dekmantel Podcast 253 – re:ni
"Most of my 10 Best mixes are by my Tempo family. This one comes from our pacer, Lauren aka re:ni. It's been amazing to see her take off over the past twelve months and lately we've been blasting this mix while we run."
3. All Centre with Holloway, Logan & TripSixVivio – Rinse FM
"This is an amazing set from Tempo runner Holloway with star pacer, Tyler aka TripSixVivo on the mic. I can vividly remember listening to this live, I was locked from Belgium. I always make sure I run in whichever city I'm DJing or speaking in, it helps me learn about the place I'm visiting and understand where I am."
4. Kenny Allstar's Decade in UK Rap Mix
"Had to include Kenny's decade mix, it is so comprehensive and will sustain you throughout your run! This mix reminds me of when we just started out in radio (ten years ago!) on Reprezent."
5. The Takeover with Tempo.LDN's WAAW – Foundation FM
"Love this from two of our Tempo runners, Becca & Naomi aka WAAW Twins. Their sets are always an education in the latest womxn who rap – pay attention!"
6. A.G – ACE OF CLUBS Mixxx
"A.G's mixes will have you running your fastest 5k. The famous A.G three-deck approach radiates energy, and will completely take your mind off your run – ideal for those days when you're just not feeling it. Last year we programmed DJs from the Tempo family across two stages at Hackney Fitness Festival, and A.G blessed us with a set to soundtrack the Hackney Half Marathon. The perfect person to be in control as all the runners were completing their race!"
7. Aqwea – Boiler Room x SYSTEM: Sounds Series at Somerset House
"Another one from the Tempo family! I also really recommend checking out Aqwea's NTS programmes for more chilled sounds that would be a great accompaniment to your warm down, yoga or meditation practice."
8. HITECA x Einhundert #42
"I met Korey aka Hiteca on the very first Tempo run, he's become such a big part of our DJ team! Last month we took the Tempo Soundsystem to FOLD in Canning Town, to host a room of Resident Advisor's 24hr party. Nine of us played b2b/hosted, I love hearing all the combinations of sounds come out when different people pair up! And Hiteca always holds it down for us – here he is flexing for half an hour, expect baile funk, rap, ballroom and hard drum."
9. Scary Things w/ DJ Bempah, JK & Sam Wise – NTS
"My FAVOURITE radio show of all time, these two always cheer me up and keep me company while I'm running. The playlists are always bursting with new music, Bempah's mixing is forever on point and the chat has me cracking up while I'm setting pace."
10. Boxout FM Guest Mix 363 – Martha
"When you're new to running it's easy to get carried away and put yourself at risk of injury! This past year, I've been learning about balance and understanding the importance of slowing down and building time for rest into my schedule. I wanted to include this ambient mix I made for the Indian radio station, Boxout FM, that you might like to play while you warm down."
Scroll through the Dummy Mix archive here, and listen to Martha's Dummy Mix.