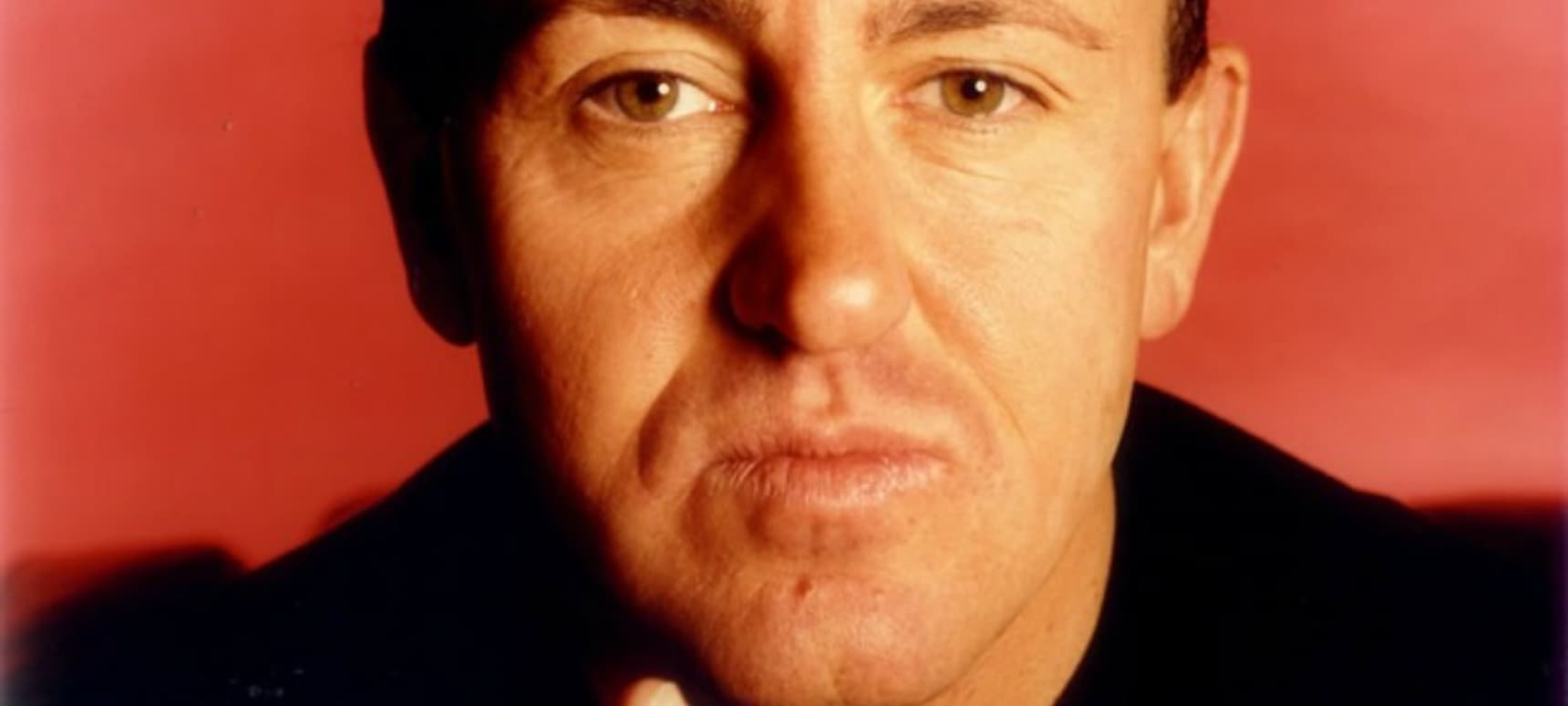 26.08.2016, Words by dummymag
The 10 best acid house tracks, according to Danny Rampling
You could say London based DJ and legendary promoter Danny Rampling is in some ways responsible for our country's booming appetite for house music. He systemically pushed the scene into new, hedonistic realms by importing Chicago's champion sound acid house and Balearic over to our shores after a brief lads holiday in Ibiza with Nicky Holloway, Johnny Walker and Paul Oakenfold in the summer of '87 – where they witnessed the eclectic style of 'Balearic' mixing employed by the White Isles' renown resident, DJ Alfredo. Once back in London, Rampling wanted to replicate the Ibiza summer experience and threw a club night with then wife Jenny on December 5th, 1987 at a fitness centre on Southwark Street. They named it Shoom…and the rest they say, is history.
There's plenty more reading to be done on acid house and the visionary night that birthed it's UK presence, but in the following months of its December '87 debut, the reputation for Shoom's music policy spread with the acid house sound soon retaining a tight grip on the DJs and clubs of London, Manchester, and beyond. The dominance of Shoom remains forever via the smiley face logo from their flyers and promotional material – now a motif synonymous with the acid house and rave movement.
Shoom only ran for three years and acid house soon gave way to rave mutations but their timeless influences are still felt strongly, with Danny Rampling set to headline an acid house reunion party at The Grand in Clapham this bank holiday weekend alongside original holiday acquaintance Nicky Holloway and ex-resident of Manchester's acid house stronghold, The Hacienda.
Dance 88/89 pays homage to the year often referred to as the 'summer of love', where acid was the sound to hear, and producers were flying out age-defying hits like Lil Louis' French Kiss and the unmistakable sound of Frankie Knuckles' Your Love. Warming up for Rampling's appearance this weekend, the acid house aficionado kindly shares some of the pivotal tracks from the genre's inception – many of which are still as relevant today as they were 30 years ago.
Read through Danny Rampling's selections below, and listen via our YouTube and Spotify playlists.
Pierre's Fantasy Club Dream Girl (Wet Dream mix)
Danny Rampling: "Probably the sexiest acid house 303 production, this version was huge at the Fitness Centre. I used to mix up two copies and extend the gated synth breakdown to great dance floor effect. Timeless acid."
Phuture Acid Trax
Danny Rampling: "One of the first acid 303 productions ever made, and one that I heard in Amnesia during Ibiza '87. Produced by DJ Pierre, Spanky and Herb J from Chicago – this one comes complete with a pulsing 303 line that is both deep and uplifting. Acid Trax is the ultimate defining acid track."
Adonis No Way Back
Danny Rampling: " A 1987 production that is pure raw energy, with totally jacking bouncing deep baseline and sleazy vocals. I've lost control theres no way back. Like many of the early Chicago productions, this one has stood the test of time."
Lil' Louis French Kiss
Danny Rampling: "I first heard the promo of French Kiss on the open air dance floor at Amnesia in Ibiza, when DJ Alfredo played this epic acid house and techno inspired orgasmic track as the sun started to rise. The atmosphere was electric and everyone wanted to know what the track was. French Kiss is the track that every DJ and producer would have loved to have created."
Frankie Knuckles Your Love
Danny Rampling: "Produced by the late great Frankie Knuckles and Jamie Principle, Your Love has a European synth feel, and is still so widely appreciated when played today."
The Night Writers Let The Music (Use You)
Danny Rampling: "Produced by Frankie Knuckles with vocals from Ricky Dillard, this is the track that anyone who went to Shoom will testify epitomises my DJ sets at Shoom in 87-88, going into a dance led trance through body movement, or waving the vinyl in the air dancing like crazy. Such an uplifting spiritual production with a gospel vocal feel. My signature theme tune at that unique time on the scene. Let the music take you to the top! It still gives me goosebumps and waves of empathy in the present. I have so many great memories associated with the track. My favourite acid house track ever made."
Bang The Party Release Your Body
Danny Rampling: "Produced by London DJs Lawrence Kid Bachelor and Leslie Lawrence and Keith Franklin, Release Your Body is an early UK house production that Derrick May remixed and signed to Transmat. Also another favourite at Shoom at the Fitness centre from '88-'89 – it's a stripped back pumping track that we released our spirits to under the strobes and in the smoke."
Raze Break For Love
Danny Rampling: "Vocals from Keith Thompson produced by Vaughn Mason and Erique Dial. I first played this track during the 1988 summer of love. Every DJ who was playing on the scene embraced this production with its deep vocals and sexy female moaning. There is no acid 303 version surprisingly. I clearly remember playing this on a hot summer night at Shoom in the Fitness centre basement, on my birthday in July 1988, with the UV lighting on and the smoke machine. As the smoke cleared, everyone was looking very happy and dancing away to this song."
Royal House Can You Party (Can You Feel It)
Danny Rampling: "Huge at the point of release, this is a 1988 sample cut up production that can only be described as a call to the dance floor. Powerful and uplifting NYC house music – this track was the anthem of the acid house and rave scene."
Mr Lee Pump Up London
Danny Rampling: "Storming acid 303 production that name checks UK club culture. We all felt very honoured that a Chicago producer had name checked the UK scene on a USA acid house production at that time. This was a big favourite on my Kiss FM show on Friday afternoons, broadcasting from an east London tower block looking out over the whole of the city."
Danny Rampling plays Dance 88/89 alongside Nicky Holloway and Dave Haslam on Sunday August 28th at The Grand, Clapham (tickets).