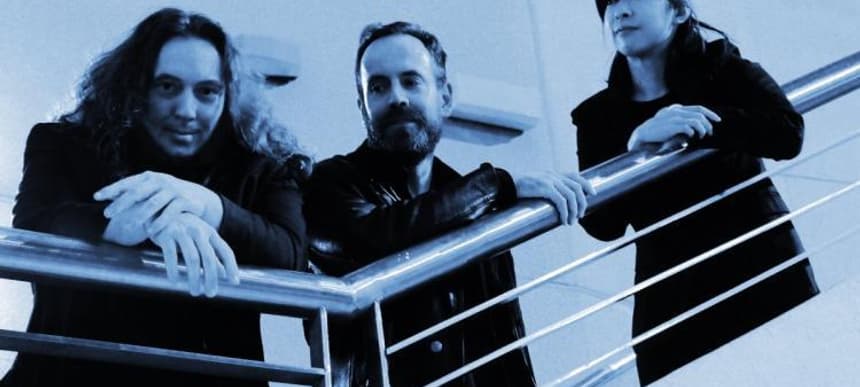 31.10.2018, Words by dummymag
The 10 Best Ambient Works, according to Tangerine Dream
When electronic acts are made to list their musical influences, Tangerine Dream is a name that'll crop up time and time again. Widely considered the godfathers of cosmic and ambient music, they are a hallowed name within electronica. With a giant discography comprising over 100 albums, the persistent group was founded in 1967 in its Berlin base by Edgar Froese, and since then have gone through many mutations and evolutions, while still continuing to put music out into the world. Having reformed in 2015 following a hiatus due to the death of Froese, the group released their 'Quantum Gate/ Quantum Key' earlier this year.
Ahead of their appearance at this year's MIRA festival in Barcelona, where the group will be performing a live A/V set, the group's Thorsten Quaeschning outlines the ten best ambient electronic works below.
–
1. R Beny – 'Pale Fire' (from 'Cascade Symmetry')

"for me the perfect happy medium between destruction and romantic."
2. Alva Noto – 'Uni Version' (from 'Unieqav')

"the master of awareness, knowledge, taste and richness of detail."
3. Rival Consoles – 'I Think So' (from 'Persona')

"I really love the slightly detuned poly-melodies and sequences."
4. Christopher Franke – 'Black Garden View' (from 'Pacific Coast Highway')

"this track is very eighties. Great melodies and digital synth charm."
5. Edgar Froese – 'Epsylon in Malaysian Pale' (from 'Epsylon in Malaysian Pale')

"probably one of the best Mellotron ambient pieces ever written."
6. Brian Eno – 'Small Craft on a milk sea' (from 'Small Craft on a milk sea')

"THE master, perfect structured, every note and sound counts."
7. Ulrich Schnauss – 'Monday Paracetamol' (from 'A Strangely Isolated Place')

"wonderful evolving with a great dynamic."
8. Thorsten Quaeschning – 'Light Reading Lamp' (from 'Cargo')

"my idea of electronic soundtrack – music."
9. Christian Löffler – 'Myiami' (from 'Mare')

"beautiful subtle, rhythmic with many things to discover."
10. Riceboy Sleeps – 'Indian Summer'

"loop-music meets the Scandinavian longing for wideness."
11. *bonus!* Trent Reznor / Atticus Ross – 'Like Home' (from 'Gone Girl')

"the masters of distorted drones, pads and melodies."

Tangerine Dream play a live A/V performance at MIRA Festival, which takes place on the 8th-10th November. More information and tickets can be found here.