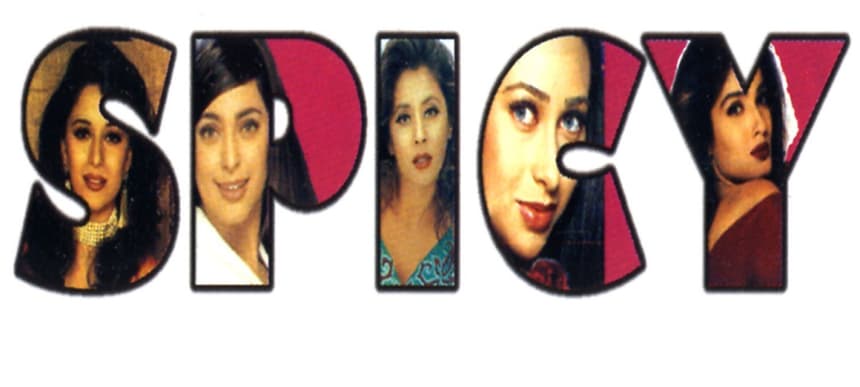 19.05.2016, Words by dummymag
The 10 best Desi cover songs, according to Manara
Manara is an enigma…the sort of person you just want to know more about. Her internet presence is equally mysterious, and you might occasionally catch her in some fucked up, hyppereal and amazing photobooth shots with giant crowns, Naruto headbands, and gigantic Chanel lipsticks. In fact, Manara was doing Snapchat filters before Snapchat even existed.
After a break from DJing, Manara is back. Rolling out some the best blends and mixes you could hope for in a club, she's the first lady of DJ squad BBC AZN Network, fronting their bi-weekly Radar Radio show alongside Sweyn J and 2Shin. One of the most eclectic shows out there, you can expect to hear a steady stream of exclusive edits, rap and hip hop, bashment, grime, club tracks, sweet swathes of Bollywood OSTs, and R&B that's ripe for the late night creep. The crew hosted a Boiler Room earlier this month and Manara dropped a mix for The FADER in March – so things are definitely hotting up for a DJ we definitely don't want to see on a break again anytime soon.
If you're feeling the same as we do, then you can catch her playing this weekend at at Wild Combination, alongside Cooly G and E.M.M.A. Manara gears up for the event by sharing 10 of her favourite cover songs, with a Desi twist.
In her own words:
"The South Asian subcontinent has given birth to some of the best hip hop samples of all time, but sometimes, the favour is returned by the West. Here are 10 Desi cover songs – some official, some plain cheeky – that you have to hear."
Check out Manara's selections below and listen seamlessly whilst doing donuts in the Uber around Rochdale town centre via our YouTube playlist.
Younis Jani Papi Chulo
Manara: "Papi Chulo was huge for fucking ages in Pakistan, so much so, a cover version had to be made. Shout out to all the Sheedi Pakistanis."
Shazia Manzoor & Shabnam Majid Lehron Pe Tera Naam
Manara: "Soz but if ur not moved by this cover of Two Become One you are a dog and need putting down. The whole cover album, 'Spicy', is on iTunes for £3.99. Buy it."
Alka Yagnik & Udit Narayan Tum Kya Jano
Manara: "This whole songs vocal hook rides on the Godfather Theme which is a great idea. Why hasn't anyone done that before? Desi innovation wins yet again."
Hema Sardesai Pyar Se Hi Pyar Milta Yahan Koi Akela Reh Saka
Manara: "Who the fuck cares about returning a crown jewel when you can get your own back by copying Madonna? She wishes she was this ~ethnic~ anyway to be honest."
Dil Mera Churaya Kyun Akele Hum Akele Tum
Manara: "The English bits in this would make us piss ourselves as kids, because English being sung in Hindi songs sounds cringier than a white dad doing a dab. It wasn't until i grew up that I realised it was a cover of Last Christmas by Wham."
Teri Meri Bodyguard
Manara: "Not many people know this, but one of the biggest Bollywood songs of the last decade was completely ripped off from a Romanian hymn sung by an eight year old in 2008."
Akshay Kumar, Saif Ali Khan, Raveena Tandon, Sonali Bendre Koi Nahin Tere Jaisa
Manara: "If every country their own version of Cotton Eye Joe, the world would be a better place."
Alisha Papa (Papa Don't Preach)
Manara: "Better than Kelly Osbourne's cover innit."
Kal Ho Naa Ho Pretty Woman
Manara: "Shout out to Lady Maz."
Kumar Sanu, Udit Narayan, Alka Yagnik, Kavita Krishnamurthy Neend Churayee Meri
Manara: "This was a golden era for Bollywood that sounded like Latin freestyle. Turns out its a Hindi version of this banger."
Manara plays Wild Combination alongside Cooly G and E.M.M.A on May 20th at The Yard, Hackney Wick (info).