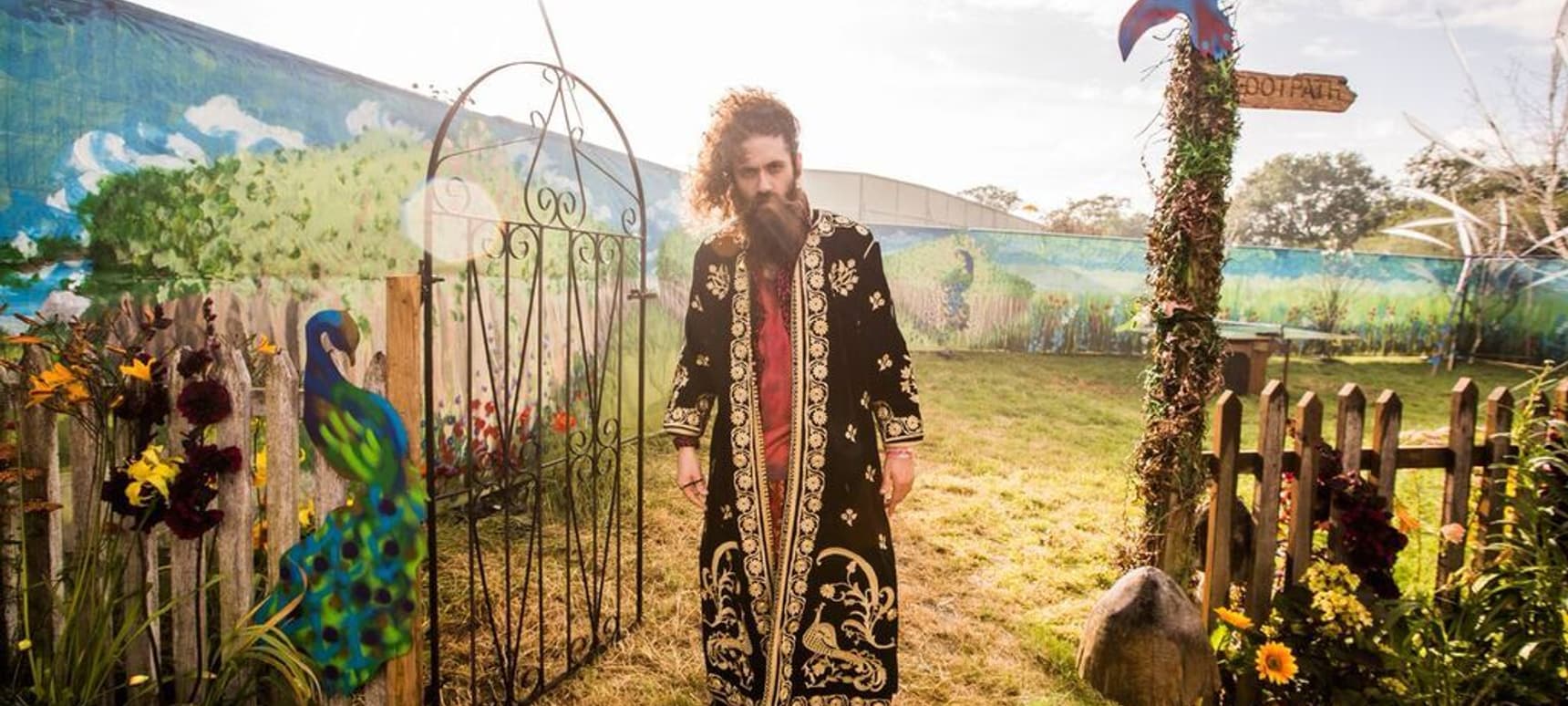 03.03.2016, Words by dummymag
The 10 best instrumental beats, according to The Gaslamp Killer
Co-founder of Los Angeles' electronic music outpost Low End Theory and an enigmatic producer in his own right – The Gaslamp Killer, known to his friends as William Bensussen – is a multi-faceted ball of energy. The LET club night, hosted every Wednesday with Daddy Kev is a mecca for the LA beat scene, championing a seemingly never ended procession of super innovative musicians and outsiders.
The Gaslamp Killer's no slouch in the booth himself, and he's gained global recognition as a producer after a flurry of releases on FlyLo's Brainfeeder imprint, including a full length LP in 2012 and a series of singles.
Readying himself for a double header of shows at Village Underground on March 18th, 2016 as part of London's 10 day art, music and technology festival Convergence – he'll be kicking off with an early show as The Gaslamp Killer Experience alongside Drumetics, followed by a GLK DJ set with further appearances from Gaika, Kutmah, and Buttering Trio. If you've seen The Gaslamp Killer in action before, you'll already know this isn't one to sleep on.
To mark his return to London, The Gaslamp Killer shines some light on some of the best instrumental beats out there, or Low End Theory showstoppers as he likes to calls them. Read below and listen seamlessly via our YouTube playlist.
LTGL Synchronized, Not Talking
The Gaslamp Killer: "Smooth but dirty, this young Belgian producer is killing it right now."
Jimmy Pé Hudson River
The Gaslamp Killer: "Another young producer from Slovakia making some of the most heavy electronic instrumental beats. This is his finest moment thus far."
Gesaffelstein Hellifornia (Shooter McNappin West Coast Edit)
The Gaslamp Killer: "What can I say? This re-edit is one of the best I've ever heard for a club or festival set."
!llmind Double Cross Me 2
The Gaslamp Killer: "One of my favorites from his 'BoomTrap' EP, this East Coast legend has been making instrumental electronic hip hop beats that really work well in the club."
Zeke Beats Danger
The Gaslamp Killer: "Representing Perth Australia this madman makes some of the baddest shit and is also working with Eprom. He's one to watch!"
DJ Rashad Double Cup
The Gaslamp Killer: "Rest in peace to this legend. This is one of his best by far. Double Cup hits so hard and it really never ever gets old for me, no matter how long it's been out!"
Thundercat Them Changes
The Gaslamp Killer: "You already know I'm playing this one non-stop at every show. A modern classic from my man T-Cat!"
Adrian Younge Hear My Love
The Gaslamp Killer: "Ok, first of all I've always been a huge fan of this man. He's doing HUGE things right now and this tops them ALL! As soon as the song starts you hear the sound of (what I thought), was a trumpet with a mute on it, but it turns out it's actually an amazing Israeli singer named Karolina. Just listen to this song once and you'll be a fan for life!"
Death Grips Inanimate Sensation
The Gaslamp Killer: "Low End LOVES Death Grips. Their first L.A. show was at Low End Theory in 2012 or 2013. This track was my favourite from the last album. Insane punk attitude with a deep 808 to boot!"
SHADES Dogstar
The Gaslamp Killer: "EPROM & Alix Perez form a new group called Shades and they're my everything right now. I can't even explain how much this one rocks my world. It's perfect for Low End Theory and every single set I'll ever play for the rest of my damn life! Check them out please, for your health!"