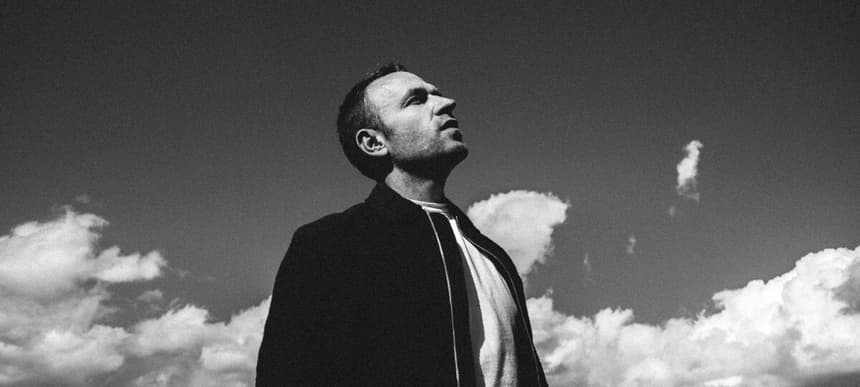 07.10.2016, Words by dummymag
The 10 best London anthems, according to MJ Cole
If there's one name that springs to mind on the subject of London music, it has simply got be MJ Cole.
A timeless producer, the London native has masterfully married together genres from across the board. Starting out as a staple figure in the city's emerging UK garage scene with pivotal track Sincere, he went on to remix tracks for the likes of Mariah Carey, De La Soul and more – to establish himself as a producer with a long and fruitful career that has proven that he's just as much at home catering for the contemporary club setting as he is laying down pioneering cuts.
Re-connecting with the London underground once more, MJ Cole hooked up with grime's wonderboy AJ Tracey this summer for a powerful cut on his new label 892 Recordings. Titled The Rumble, it was an iconic pairing of an emerging and highly established artist that bridged the past two decades of London's illustrious musical landscape.
Paying homage to his hometown, MJ Cole looks back on 10 of the tracks that have defined the sound of London – from Acen's early work in drum and bass to DJ Zinc's ultimate bassline.
In MJ's own words:
"The new record with AJ Tracey is very London in feel, both musically and lyrically so I thought I'd throw together a list of my 10 favourite London anthems across all genres. These are tracks which remind me of my hometown, the place where I've always lived, the beautiful and grimy metropolis that it is."
Plan B Ill Manors
MJ Cole: "I worked with Plan B before he smashed it in the mainstream. This record reminds me of his approach then: raw, real and straight to the point. He says it how it is. This is London on the streets."
Zed Bias Neighbourhood
MJ Cole: "A garage classic. Takes me back to the Locked On days. Record shopping at Pure Groove in Archway and sneaking backstage to run through new vinyl. I still hammer Zed's funky rework of this. It goes down real good across the globe."
The Streets Has it Come to This
MJ Cole: "Such a classic for me. A panoramic flash of urban life through the eyes of Mr Skinner. So many references ring true to me at that time – the consoles, the tube, the raves, the papers, and the pirates. It really captures the garage scene and how it grew from the pirate radio stations. It was the sound of London: blaring from cars, booming from record shops, and spilling out of raves everywhere."
Acen Trip II the Moon Part 2 (The Darkside)
MJ Cole: "The beginnings of drum and bass for me. The time of Innersense in Peckham, Fun City at Buzby's, Telepathy, Energy, decks in bedrooms, samplers with 2.5 seconds sample time, cassettes, and Champion raving tops."
Chase & Status Brixton Briefcase
MJ Cole: "Always a fan of the Chase and Status guys. They took dubstep to a stadium level. Literally super-sized it. Technically brilliant. An unlikely pairing here but it just works."
Adam F Metropolis
MJ Cole: "From way back in '96. Drum and bass was moving away from the jungle breaks and started stepping, but was still highly flavoured and infected with swing and groove. One for late night driving across the Thames."
Soul II Soul Keep On Movin
MJ Cole: "Totally London. This was everywhere in the Summer of '89. It could only have been born in this city. Timeless. A masterpiece."
Todd Edwards No Place Like London
MJ Cole: "No one was expecting this when Todd first played it. I'm a massive fan of Sondheim who penned the musical Sweeny Todd, from which the sample is taken. I love playing on the same bill as Todd. He has a love for London town like no other."
DJ Zinc 138 Trek
MJ Cole: "The ultimate bassline. The inside track on the vinyl. One of those which just takes on a life of its own. Very strong. This is London's underground at its finest."
Dizzee Rascal Hype Talk
MJ Cole: "The cheeky chappie from London. Dizzee has a way with words and no one can match his delivery. An intoxicating rags to riches tale with all its benefits and side effects told by the man from Bethnal Green. Vibes."
MJ Cole and AJ Tracey's collaborative track The Rumble is out now on 892 Recordings and he plays Camden Assembly alongside Big Zuu, Coco, Barely Royal and Sente on November 4th (info).