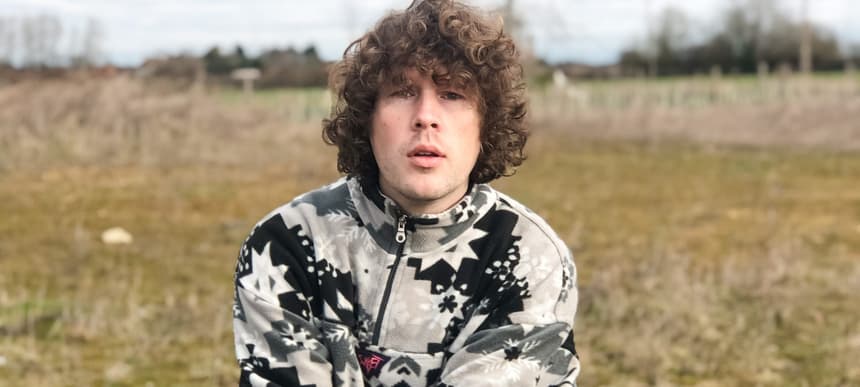 14.06.2022, Words by Billy Ward
The 10 Best Piano Dance Tracks, according to Model Man
"This was where it all started for me in terms of dance music..."
Chelmsford native Model Man knows a thing or two about piano-infused dance music. Growing up in a Mormon family with a strict religious background, the young creative – real name Mark Brandon – learnt to tickle the ivories with classical piano pieces way before discovering the free-spirited world of rave culture.
Since immersing himself in the allure of dance music during his 20s, the UK electronic talent has gone on to establish himself as one of the scene's most original tastemakers, fusing the classical tones of his upbringing with the carnal energy of acid house and beyond. Already causing waves this year with his expansive 'Impromptus' EP, as well as shutting down East London's Oslo venue with a visceral live performance, we sat down with Model Man to rifle through some of the best piano melodies in dance music.
1. Sounds of Blackness – 'The Pressure' (Frankie Knuckles Classic Mix)
"The intro alone is special. Really love how free and expressive the piano is on this track. This was one of the catalyst songs that opened the door to me into the world of Chicago house."
2. Kiasmos – 'Looped'
"When this came out it felt like a moment in time where classical impressionist harmonic voicing came together in perfect synchronicity with techno minimal beats. It's still incredibly unique, and will likely remain their crowning achievement for me. Please prove me wrong Kiasmos. Where are you?"
3. Weiss – 'Feel My Needs'
"Infectious classic house bouncy piano loveliness. I first heard this track on the radio and it was a super happy moment driving around that I really remember. I was lucky to remix one of his other tracks recently too!"
4. Laurence Guy – 'Saw You For The First Time'
"This insatiable two bar piano loop really draws you in fast. God tier sampling and arranging from one of my favourite producers."
5. Alison Limerick – 'Where Love Lives' (Frankie Knuckles Classic Mix)
"The intro piano groove is enough. But then there's a whole song on top of it with one of the biggest vocals ever."
6. Liquid – 'Sweet Harmony'
"One of the first rave tracks I heard. And I was instantly hooked. I love the urgency on this track. It's energetic and melancholic at the same time."
7. Marshall Jefferson – 'Move Your Body' (House Music Anthem)
"This was where it all started for me in terms of dance music. This track was on a compilation vinyl I found in my Dad's loft. Hearing this at a young age really stayed with me. A few people have made newer mixes which are wicked, but I always come back to the original, despite it being messy as fuck – which just adds to the charm and character."
8. Kindness – 'Raise Up'
"Unbelievable piano playing. Playing in the spaces on the off beats. The piano gives it so much swing."
9. Francesco Tristano – 'The Melody' (Carl Craig Remix)
"An acquaintance recommended this track specifically to me, telling me that he thought it would be right up my street. He was right. The harmonies are complex and the playing is rhythmic. There's a little Steve Reich-style minimalism in the playing. But it unfolds quicker and the groove is tight throughout."