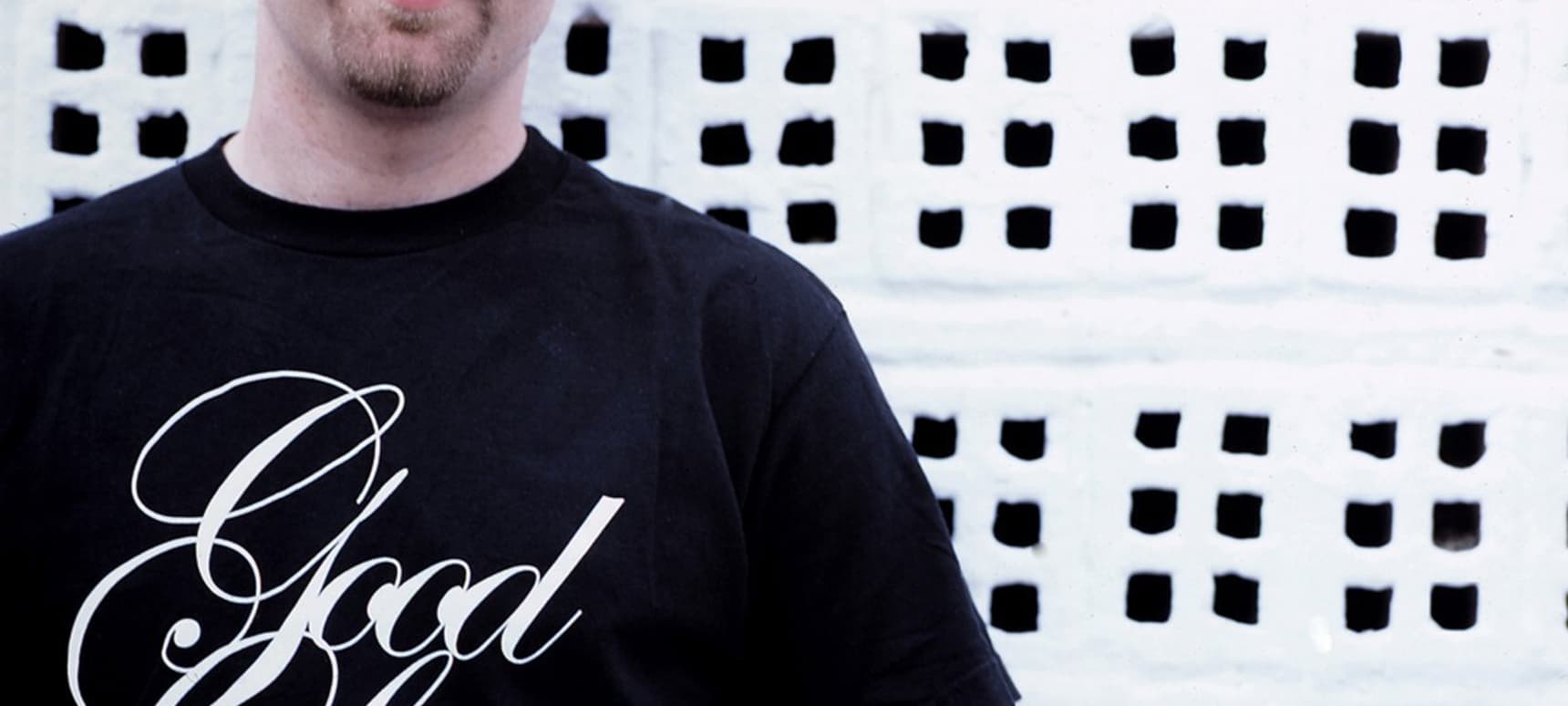 27.08.2015, Words by dummymag
The 10 best re-edits, according to Mr. Scruff
Manchester institution Mr. Scruff is the stuff dreams are made of. The man known to his mum as Andy McCarthy has a varied background; spending his time creating his iconic line drawn figures (which plastered my teenage walls via Keep It Unreal flyers), feeding the city with chai and battenburg in his cafe Teacup, indulging in long DJ sets —five hours is his optimum time— and most importantly, his whimsical jazz inflected records which have soundtracked many a night out — and an advert or two.
Ahead of his appearance on our stage at The Garden Party in Leeds on Saturday, Mr. Scruff shares a ten best selection of heads down disco re-edits to get you in the groove. In his own words, "these are a selection of legal edits (i.e. remixes in the old school sense of the word, where there was a lot of razor work involved, as well as access to the multi tracks) or bootleg cut ups of previously released tunes, with only the vinyl as source material. These are either tunes that influenced me heavily whilst growing up, or ones that I play out a lot."
01. Pleasure Joyous (DJ Harvey edit)
Mr. Scruff: "Staring off with a simple one. Harvey doesn't mess with this classic much, apart from stretching the intro out a l-o-o-o-o-t. The tune was perfect anyway, and this just ups the tease factor perfectly."
02. Visage Pleasure Boys (Danny Krivit edit)
[Video not on YouTube]
Mr. Scruff: "Possibly the first commercially and legally released Danny Krivit edit from circa 1986. This just takes the killer drum machine and synth break to create a simple, menacing electro classic."
03. Jackey Beavers Mr Bump Man (Theo Parrish edit)
Mr Scruff: "This edit turns a two and a half minute boogie funk track into a monster extended jam, changing ad-libs into hooks as it goes. Rough and rugged – just like the original – but with an added hypnotic, strung out almost desperate edge. Breathtaking."
04. Kat Mandu The Break (Jonathan Fearing Remix)
M. Scruff: "The original is a fairly sprightly uptempo disco instrumental which is simple and effective. Jonathan Fearing, who I first became aware of in the early 1980's via his work with Newcleus, creates a real head turner by taking the second half of the track, stripping the tune down to it's bare essentials, chopping it to pieces and playing whole sections of the tune backwards for two minutes at a time."
05. Jessy Dixon Love Lifted Me (Blackjoy Edit)
Mr Scruff: "The original is a great boogie and gospel tune given a very subtle tweak and re-eq from Blackjoy."
06. Isaac Hayes I Can't Turn Around (Ron Hardy Edit)
Mr. Scruff: "Straight in with the middle of the tune, and does't let up the vamp for nearly 10 minutes. Love can't turn around!"
07. MFSB Love Is The Message (Danny Krivit re-edit)
Mr. Scruff: "Simple, foundation edit of a staple classic. Straight for the jugular with the strings intro and the rhodes solo."
08. Double Dee & Steinski Lesson 3
Mr. Scruff: "To my mind the best of their legendary trio of mixes, and a massive inspiration to me since it appeared in the early-mid '80s. Slick, dynamic, all over the place and truly entertaining."
09. Labelle Moonshadow (Mark E Edit)
Mr. Scruff: "The original is amazing, but Mark teases out more of that delicious rolling piano groove without ironing out any of that gritty gospel edge. A hypnotic builder."
10. Ronnie Laws Good Feelings (Recloose Edit)
[Video not on YouTube]
Mr. Scruff: "aka Chow Daddy 'Never Fade' on Moxie. Wigged out fusion tune with a bit of an edge, but the slightly wandering original is stripped of some of the lighter, twee sections and kicked into shape to make something very beguiling."
Mr. Scruff plays the Dummy stage at The Garden Party Leeds on September 29th (tickets).