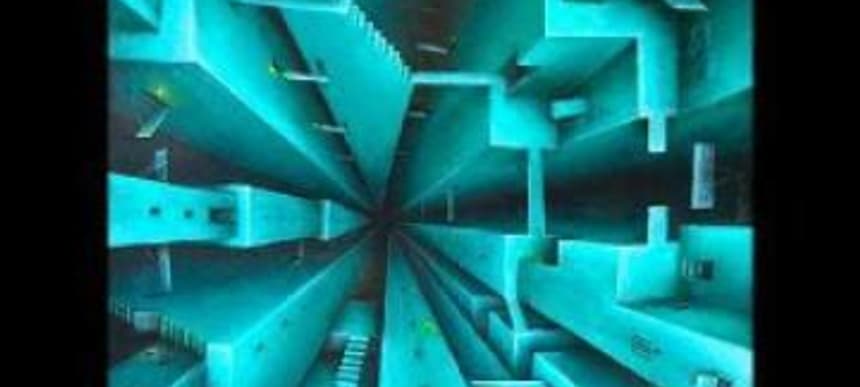 07.08.2012, Words by dummymag
The 10 best techno tracks of all time, according to Surgeon
One of British techno's all-time-greats picks his favourite tracks of all time from the genre.
It is no exaggeration to say that Surgeon has forged a new idiom for electronic music.
An uncompromising, the Birmingham native began releasing his hard-edged tracks in 1996, forging a path for electronic music to sound immaginative and even romantic in its dark allusions (you can't set up a band called British Murder Boys with Regis without the sense occasion rare in techno), yet furiously futurist in his embrace of technology and the possibility of sound, he reached an astonishing career high with last year's 'Breaking The Frame', which remains a masterpiece of sharp sonics and adventurous precision.

Read Surgeon's fittingly purist 10 best techno records of all time below, and in his own words:
"I find it almost impossible to write comments or trite descriptions of these awe inspiring pieces of music, so I'll keep the comments to the minimum."
Teste The Wipe [Probe Records]

Vainqueur Lyot (Maurizio Mix) [Maurizio]

The Aphex Twin Digeridoo [R&S Records]

Ron Trent Altered States [Warehouse Records]

Surgeon: "Strings Of Life never really meant anything to me. This was always THE emotional techno anthem for me."
Galaxy 2 Galaxy Journey of The Dragons [Underground Resistance]

Basic Channel Octagon [Basic Chanel]

Joey Beltram Life Force [Trax Records]

Surgeon: "This whole record is full of forgotten gems."
Psychick Warriors Ov Gaia Beyond [KK Records]
https://youtu.be/jwByjqxFV5I
Millsart Step To Enchantment (Stringent) [Axis]

Surgeon: "A huge wall of sound from Jeff Mills. Often imitated, never bettered. All the other tracks on this varied release are worth checking too."
Regis Speak To Me [Downwards]

Surgeon: "Massive, relentless, and brutal hypnotism."
Listen to Surgeon's selections on our Spotify playlist.