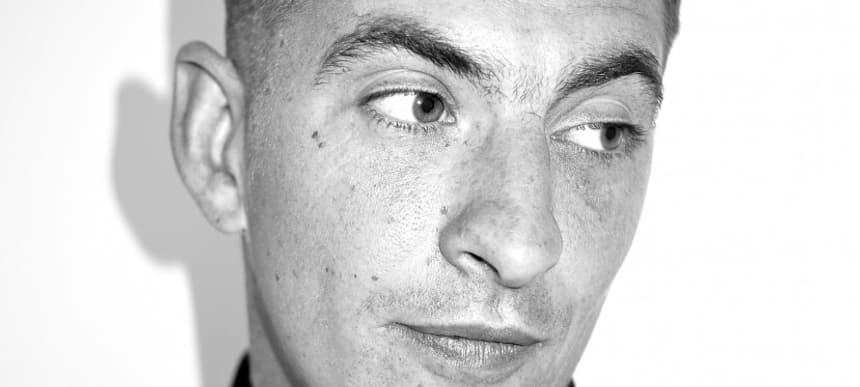 31.10.2016, Words by dummymag
The 10 best tracks to make you feel like it's '99, according to Skream
Whether you know Skream from his early days as one of dubstep's most prolific producers or as the bill-topping house and disco don-dada of recent times, there's no denying his ability to craft a good track or blow a couple thousand minds on the dancefloor.
Growing up in '90s and '00s London, Skream's been privy to some of the city's most important musical movements, and from grime to UKG, dubstep, and back again, they've all helped to form his diverse musical palette. For most of us, 1999 was the cherry on the cake of a hedonistic decade: Prince had been hyping it up since the early '80s, and when it finally rolled around there was millennium bug hysteria and people were still listening to Limp Bizkit. The young Skream, however, was making roads in pirate radio and getting ready to make his own mark on the London scene. Fast forward 18 years and he's is deep in his 'Open To Close' tour around Europe, so, to mark the upcoming dates across the UK and beyond, we got Skream to put together a bumpin' playlist of turn-of-the-century tracks that'll make you feel like it's 1999 all over again – from the original party starting anthem Rip Groove through to the 'ladies go free' sound of DHL's Favourite Girl.
Read through Skream's selections below, and take yourself back to '99 with the YouTube playlist.
Double 99 Rip Groove
Skream: "The original party starter. Sent people mad then, sends people mad now."
Danny J Lewis Best Friends (Spreadlove Remix)
Skream: "Reminds me of talking to girls on my mum's house phone."
Mood II Swing feat. Carol Sylvan Closer (Swing To Mood Dub)
Skream: "This was the one all the older lot used to go mad to."
M Dubs Over Here (Original Mix)
Skream: "Listen to what the dan man saying"
MJ Cole Sincere
Skream: "Quite possibly one of the best British dance tracks ever made. End of."
FUN It's The Way (99 Remix)
Skream: "I still remember being at Fairfield Halls in Croydon at one of my first under 18 parties and saying 'bo' for the first time."
DHL Favourite Girl
Skream: "Original South London gallis anthem!"
Y TRIBE Enough Is Enough
Skream: "Hold tight the ladies crew, I see you!"
DJ Luck & Shy Cookie Troublesome
Skream: "Another south London anthem, how you can hear that first verse and not lose your mind is beyond me."
Mariah Carey My All (D.E.A Remix)
Skream: "This reminds me of the first time I ever did pirate radio in Penge. Shouts to Snake, Bribe, Cash, Ekar, specs and all the SE20 gang!"
Skream's is currently deep in his Open To Close tour, which takes place in venues across Europe until December 18th, 2016 (tickets).