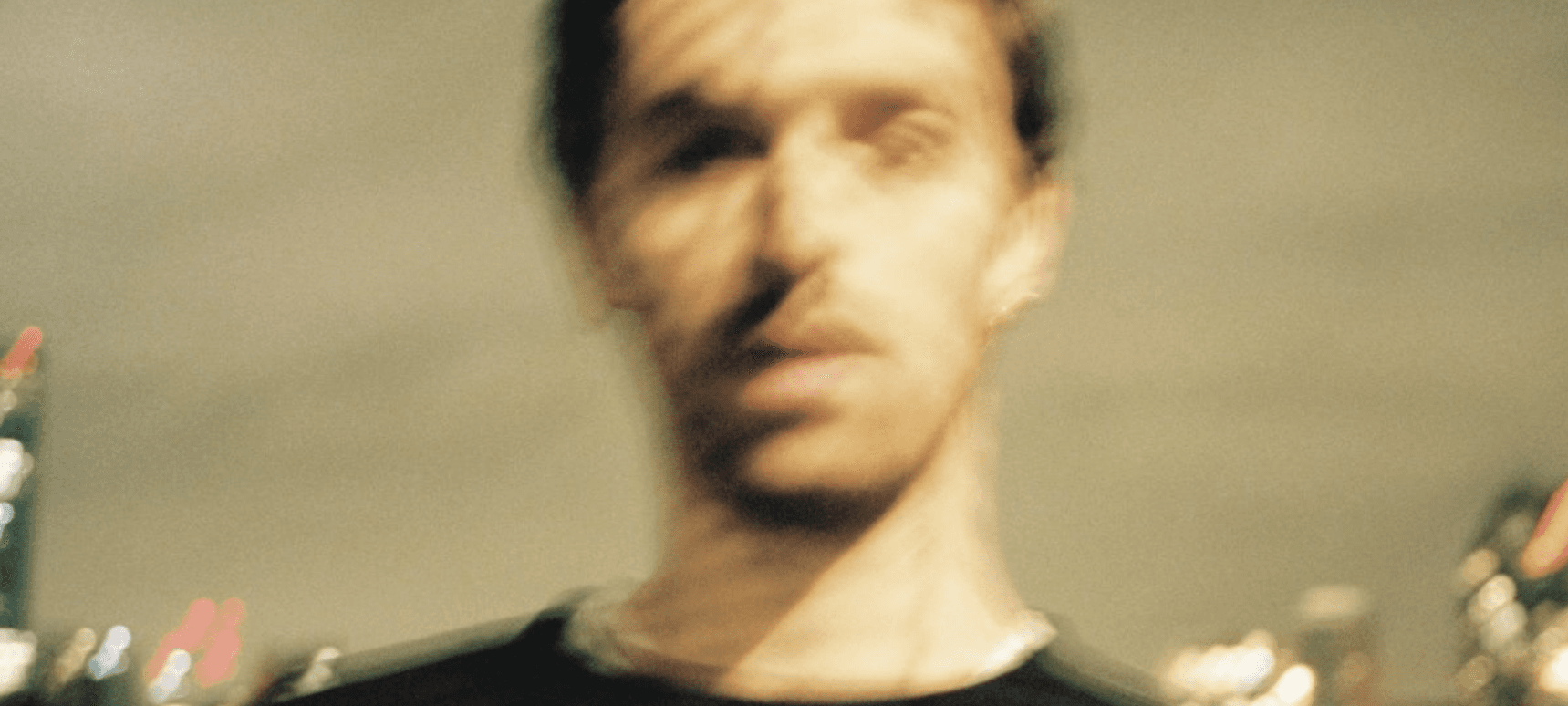 20.05.2021, Words by Billy Ward
The 10 Best UK dance anthems, according to Cameo Blush
"I remember being so blown away by that sound when I first heard it, the atmosphere of it..."
Whether it's letting loose on the saxophone as part of Ross From Friends' live band or whipping up some the most inventive and purposeful electronic music about right now as Cameo Blush, John Dunk knows a thing or two about dance anthems and what makes them great.
The London based producer and multi-instrumentalist launched the Cameo Blush project in 2019 with his experimental 'Murky Waters' EP and premiered his live set at the acclaimed Field Maneuvers. Despite having his touring options cut short since the pandemic, Dunk is no stranger to live shows and continues to incorporate the gritty authenticity of rave culture into aspects of his eccentric sound.
Having already garnered support from the likes of Moxie, CCL, Peder Mannerfelt, Disclosure and more, Cameo Blush is returning for the second time in 2021 with his new EP 'Lucky'. Out on May 21 via Ross From Friends' new Scarlet Tiger imprint, the project showcases the depth to his productions while nodding to early 90s hardcore records and left-of-centre house.
In anticipation of the new project, Cameo Blush takes us through his favourite UK dance anthems across the years, from modern day heaters to nostalgic classics.
1. dBridge – 'True Romance'
"I think the youtube comments speak for themselves on this track. Its so tough. The way the percussive elements come in and out is masterful, then that synth line just comes from nowhere. Still sounds so fresh 17 years later."
2. Koreless – 'Sun'
"This is a really special piece of music, that has stayed with me for a long time. Definitely hope to hear this on a big system when clubs reopen and i'm very happy he is releasing new music."
3. DJ Hixxy – 'Rise Again'
"I remember this and loads of happy hardcore tracks being played at full volume from my sister's room in the early 2000s, so had to put it in. It's also found pretty much constant rotation in my car, alongside Lifting Me Higher – Dougal + Gammer."
4. Angel D'Lite – 'Crystalz'
"This was one of my favourite releases of 2020. Its so bold – love the twists and turns between each section."
5. SOPHIE – 'Is It Cold In The Water?'
"I could have put any of SOPHIE's incredible work in here. RIP Sophie."
6. Mala – 'Changes'
"I was too young to go out when dubstep first happened so my only engagement with it was basically just on youtube. The pitched vocal in this is instantly recognisable. I remember being so blown away by that sound when I first heard it, the atmosphere of it."
7. Anz – 'Loos In Twos (NRG)'
"It's amazing the way everything fits together in this track, another one I can't wait to hear in a club!"
8. Massive Attack – 'Unfinished Sympathy'
"One of the most iconic tracks ever made in my opinion. I've been a massive massive attack fan for a long time and this was the first track of theirs I heard."
9. Peverelist – 'Roll With The Punches (James Blake Harmonimix)'
"An amazing mix of an already amazing track. I loved all of James Blake's Harmonimix stuff but this is my favourite – the reharmonization of that main melody is inspired."
10. Gary Numan – 'Trois Gymnopedies'
"One of the weirdest covers ever made. Can't get enough of the theremin melodies."
Stream the title track from Cameo Blush's 'Lucky' EP here.