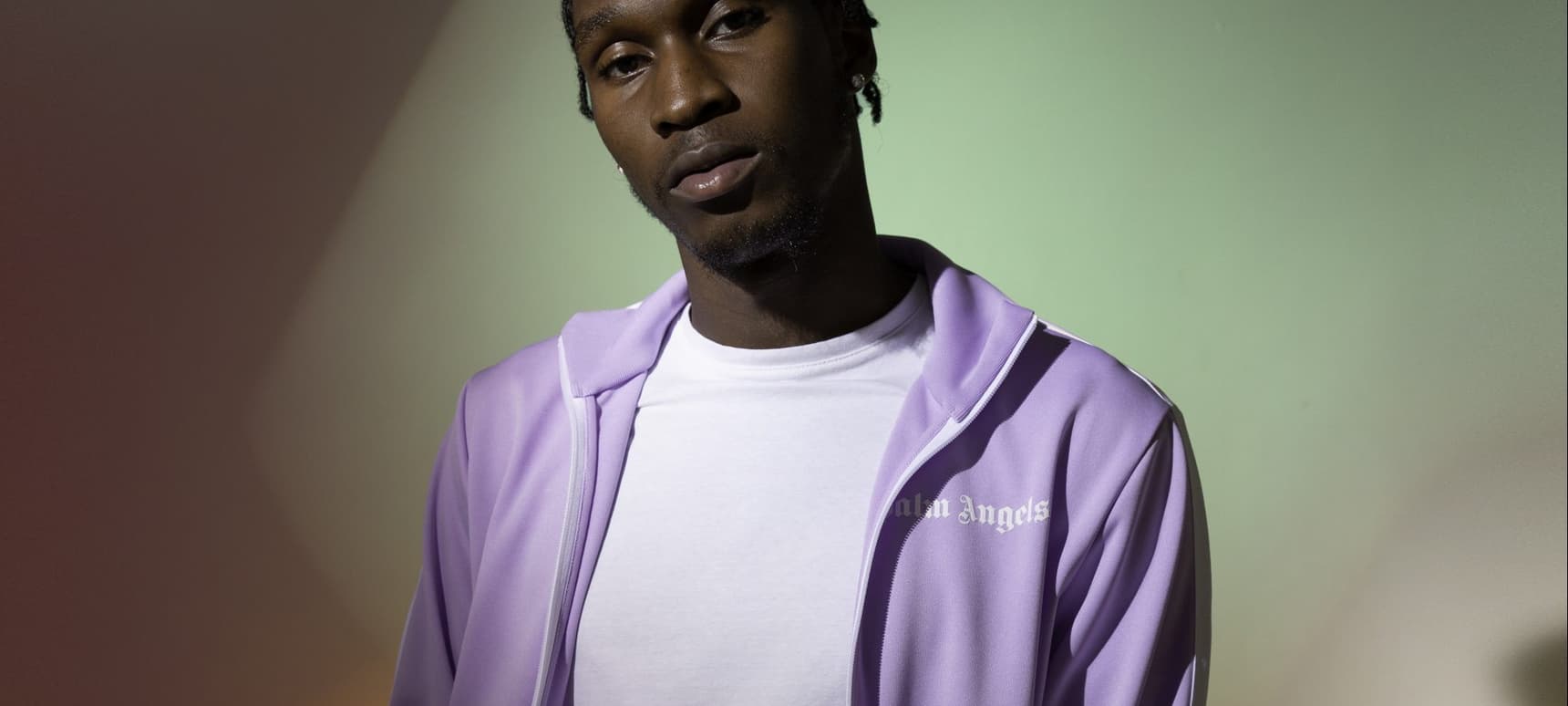 02.03.2022, Words by Billy Ward
The 10 Best UK Rap Freestyles, according to Berna
"I feel like this one might never leave my list..."
Born in Cape Town, raised in East London and now operating from an Essex postcode, Berna was only 16 when his legendary Bl@ckbox freestyle went viral following the death of his older brother 3 years prior. Having been raised on the sounds of Meek Mill, Chip, Skepta and Ghetts, the rising rapper has always prioritised leaving a legacy of iconic freestyles, growing into prominence due to his impressive flow and wordplay as well as being known to never shy away from any battle or cypher. In an era of rap music where clashing and one-take street freestyles is something of a dying art, Berna has come up the old fashioned way.
Now carving out a glistening career for himself in the UK rap scene, Berna is making use of his loyal core of supporters to catapult his music to the next level. His latest single 'Forty' is his first of 2022 and embodies the East Londoner's trademark bounce and versatility rapping over a velvety production. To mark the release of his latest track, and with his forthcoming 'EAST2ESSEX' project on the horizon, we did some crate-digging with Berna to unveil 10 of his favourite freestyles ever.
1. Berna – The Cold Room w/ Tweeko
"For Cold Room I think I just went nuts, I went IN. The beat went nuts, the flow was nuts…one of my best freestyles ever in terms of flows and bars."
2. Berna – BL@CKBOX S9 Ep. 28
"Blackbox has to get a mention.. this is the legendary one, this is the origin, the foundation. This changed my life, if you know Berna you know the Blackbox freestyle. This one has to get a place regardless. It was a very personal freestyle, a lot of emotion in that still."
3. Gully – The Cold Room w/ Tweeko
"Number 3…the energy on this is mad…the video as well…he's bopping everything and he came correct. The flow is peak! The charisma and everything is peak!"
4. J Hus – Daily Duppy
"This one is special because he was missing for time. He came and dropped this like wooo…you can tell he has matured and man knew where he had come from and where he is now. Man knew this was a big boy freestyle!"
5.
Izzpot – Plugged In W/Fumez The Engineer
"Yo it's the flow and the energy. It makes man stand up. I can't sit down and listen to this. I have to stand up and move. The video they're all flexing… it's just hard."
6. Kwengface – Lightwork Freestyle 2
"Throwback. I remember when I first heard this one…the line where he said "try run got chinged." The bars…Kwengface is a funny guy, the personality in it comes across. He was saying some hard stuff, some offensive stuff. When it comes to drill the Zone 2 man do it properly."
7. CB – Mad About Bars
"Man has to put CB in here. He's from the ends and knows what he's talking about. With drill I like to know what people are talking about, people talking true events and things that have happened. Man can vouch for CB, alot of man can vouch for him. It was too crud…it was crud… if you know crud you know."
8.
Suspect x TScam – Hotspot
"This one I remember when I first heard it, it was random. I didnt even know who these man were. I came across it and one bar where he's speaking about Congo I was like yoooo this guy is hard and this part of the freestyle stuck with me forever. My man flipped it. He is hard."
9. J Hus – Fire In The Booth
"This ting…the first beat that got me. He remixed that tune… "I said I loved you rah rah"… I dunno how my man thought of this. J Hus is one of the most creative guys in the scene, all of his freestyles are crazy!"
10. K Koke – Fire in the Booth Part 1
"I feel like this one might never leave my list even though it's mad old. When I first heard this I was like this guy is so hard and so smart. The little story he told, this is legendary."
Watch the music video for Berna's latest single 'Forty' below:
Read next: The 10 Best Nostalgic Rap Tracks, according to Vic Santoro