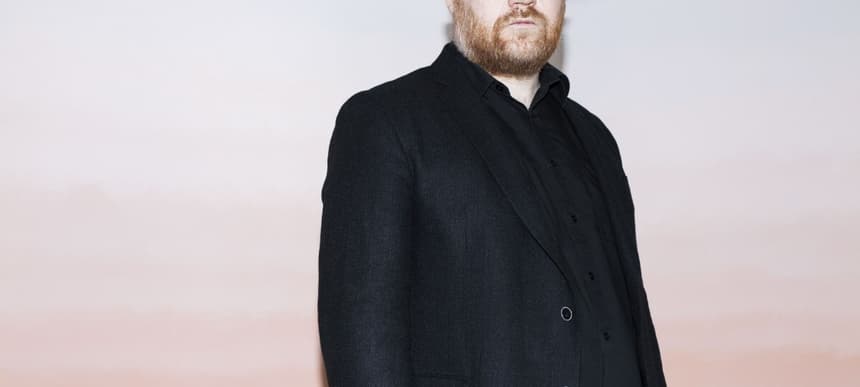 04.02.2016, Words by dummymag
The best 10 scariest soundtracks, according to Jóhann Jóhannsson
Originally from Iceland but now based in Berlin, Jóhann Jóhannsson is is a multifaceted composer who has released several albums across labels FatCat, 4AD, and Touch. Jóhannsson is comfortable in various situations as a composer – ranging from tasks writing for Icelandic Symphony Orchestra and Theatre of Voices ensembles, or collaborating with popular music titans such as Marc Almond, The Hafler Trio, Andrew M. McKenzie; CAN drummer Jaki Liebezeit and Stephen O'Malley of Sunn O))).
Writing music for plays, dance, and theatrical performances led to work on film soundtracks, which Jóhannsson has now become famed for. Working like a domino effect, he has now scored more than a dozen movies; including The Good Life (Eva Mulvad), Varmints (Marc Craste), For Ellen (So Yong Kim). However, it was his work on the The Theory Of Everything score that kickstarted his trophy cabinet collection, winning a Golden Globe in January 2015, as well as gainging both BAFTA and Oscar nominations.
Never slowing down, his most recent accomplishment was the "rumbling, evocative" score for 2015 hit film Sicario. Translating as 'hitman' in Mexican, the film focuses on drug cartels with an all-star cast featuring Benicio Del Toro, Josh Brolin, and Emily Blunt. Working wonders once more, the window for Jóhannsson to gain a couple more gongs is open again, with nominations for both an Oscar and BAFTA on the cards for his Sicario soundtrack.
With the award ceremonies fast approaching, Jóhann Jóhannsson took some time out from prepping his tux to share what he finds to be some of the scariest movie scores out there. Read Jóhann's list below or kick back with our YouTube playlist. Either way, you're probably going to end up hiding under the duvets or behind the sofa. Don't say we didn't warn you!
01. Tangerine Dream
Miracle Mile
Jóhann Jóhannsson: "An underrated movie about a nuclear attack on Los Angeles, with a great score from Tangerine Dream."
02. Howard Shore Scanners
Jóhann Jóhannsson: "One of Shore's more experimental and interesting scores of the '80s. I love the way he blends electronics and orchestra in this score."
03. Goblin Tenebre
Jóhann Jóhannsson: "A classic from one of Dario Argento's best films. An amazing blend of synth pop and Goblin's trademark minimal prog rock."
04. Fabio Frizzi Zombi 2
Jóhann Jóhannsson: "Wonderful synth track from Fabio Frizzi – a specialist in the horror genre from a movie by the Italian master of gore himself, Lucio Fulci."
05. Ennio Morricone The Thing
Jóhann Jóhannsson: "In his first big studio film, Carpenter steps aside for the maestro, with amazing results. A very minimalistic and eerie approach from Morricone."
06. John Carpenter Escape from New York
Jóhann Jóhannsson: "The 'homemade' electronic quality of Carpenter's earlier work and probably as much as his cinematic style, made his name as a true inventor and auteur within the horror genre."
07. John Harrison Day Of The Dead
Jóhann Jóhannsson: "The last film in George A. Romero's Dead trilogy was memorably scored by John Harrison."
08. Tim Kroog The Boogeyman
Jóhann Jóhannsson: "A rather tacky slasher-film but a real gem of an atmospheric synth soundtrack."
09. Claudio Simonetti Demoni
Jóhann Jóhannsson: "Goblin's keyboard player contributes a massive synth-disco horror score to this Italian shocker, produced by Dario Argento."
10. Fred Myrow and Malcolm Seagrave Phenomena
Jóhann Jóhannsson: "A hypnotic feast of keyboards, synthesizers and mellotrons written for Don Coscarelli's surreal cult film."
Jóhann Jóhannsson's soundtrack for Sicario is out now on vinyl (buy).