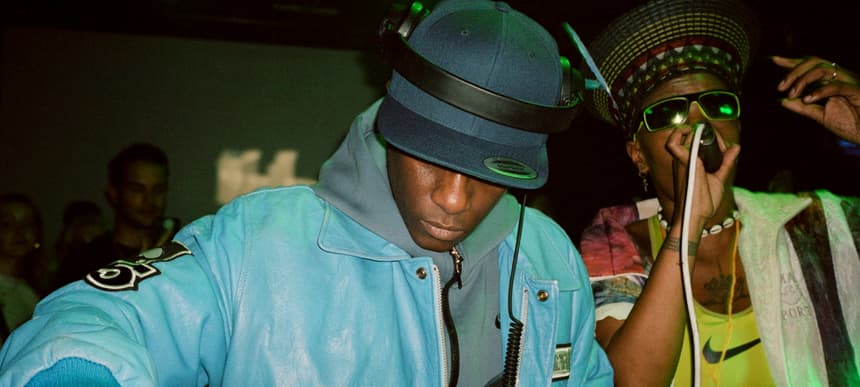 27.04.2023, Words by Billy Ward, Photos by Waryamus
"I want to bring that energy": Scratchclart unpacks his South African-influenced 'Without Limits' set
The second Relentless x Keep Hush party brought a world of sounds to South London
Last Wednesday, Corsica Studios played host to the second Keep Hush x Relentless 'Without Limits' night following its successful launch party the month before. Tucked under the railway arches of Elephant & Castle station, UK dance music royalty Scratchclart brought the party spirit with a colourful South African twist. Enlisting the boundary-pushing Zulu verses of SA-hailing talent Toya Delazy, the trailblazing producer and DJ fused the face-screwing nostalgia of golden era grime and UK funky with the high tempo, soulful twang of gqom and amapiano. 
The 'Without Limits' series is all about helping young people to explore how they can push boundaries in their lives. The concept behind the trio of events explores pushing the boundaries of music, while uncovering how genres can be blended, revisited and remixed. Since lockdown, South African dance music has exploded into the spotlight across the world and Scratcha has been one of the driving forces behind bringing that sound to a UK audience. Equipped with a box of horns and vuvuzelas, Scratchclart brought an old school rave vibe to the South London venue, mixing international sounds with unreleased Pa Salieu material and much more. 
Formally known as Scratcha DVA, UK rave linchpin Leon Smart grew up in East London influenced by the sounds of pirate radio and 90s jungle/drum 'n' bass. Now renowned as one of the most forward-thinking producers in the game, he's broadening his horizons and looking further afield for new inspiration to retain his long-lasting grip on the UK rave landscape. Following his headline 'Without Limits' set, we caught up with the DJ and producer to get his analysis of the night as a whole.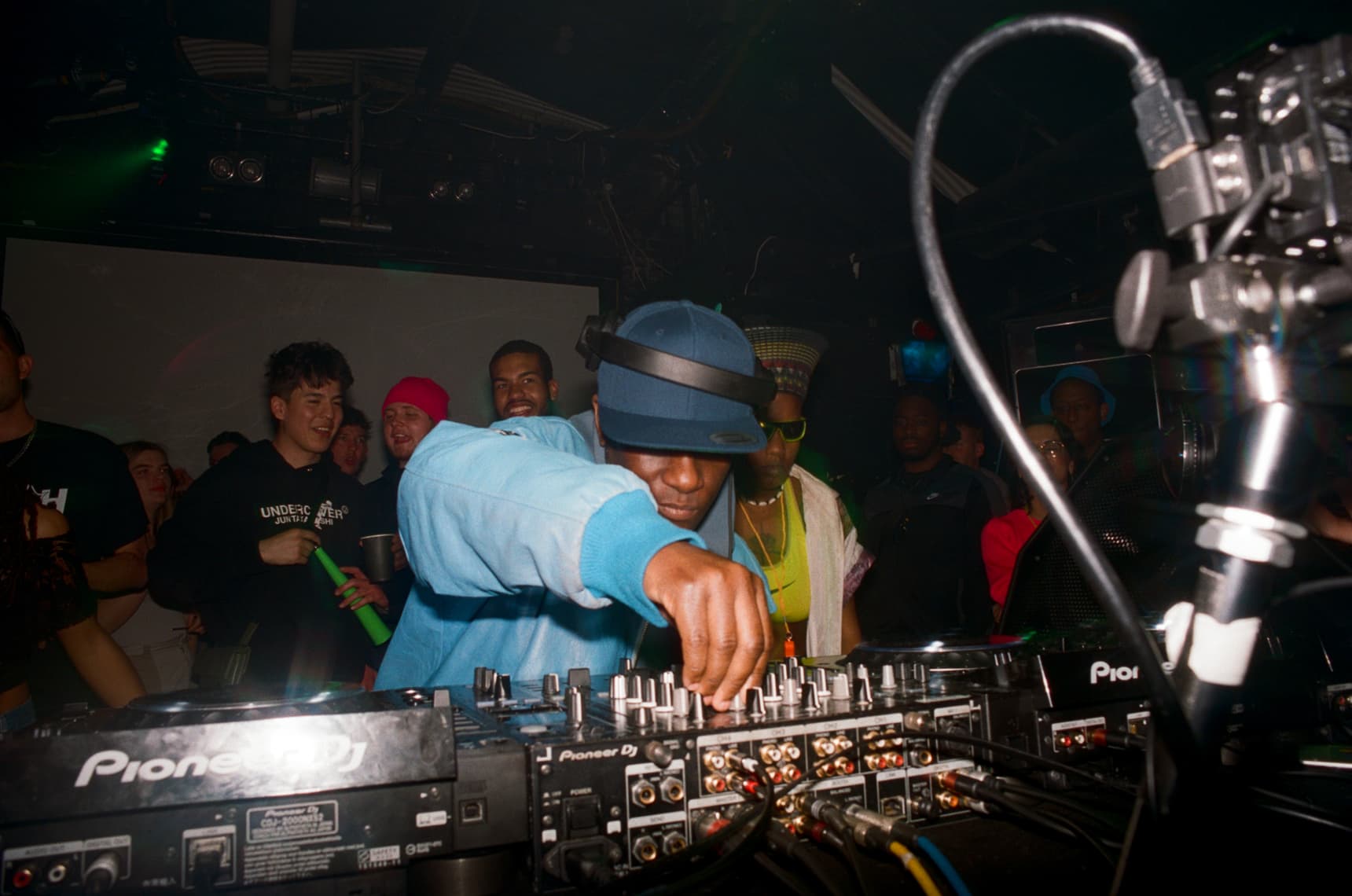 Where did you get the idea to pass around whistles and vuvuzelas before the start of your set? 
"In around 2008 the recording studio I worked at was on top of a club. I would finish my sessions recording all of this stuff in the day and then in the night I would go downstairs into the club. There was this crew called The Circle, a lot of them still DJ now actually. When these guys came in they came in with horns and whistles, so it would be like a club and they would turn it into a rave. I always thought 'that's sick I like that' so I've basically adopted that idea into what I do now.
"It made a difference on the night didn't it? If I go and listen to old rave tapes, like jungle, drum 'n' bass or even old house ones, you hear all the horns in the back. Throughout the whole thing all you hear is horns and it just sounds really ravey. So I thought I want to bring that energy. Every time I've done it it's gone off really well so I think I'm going to continue to do that."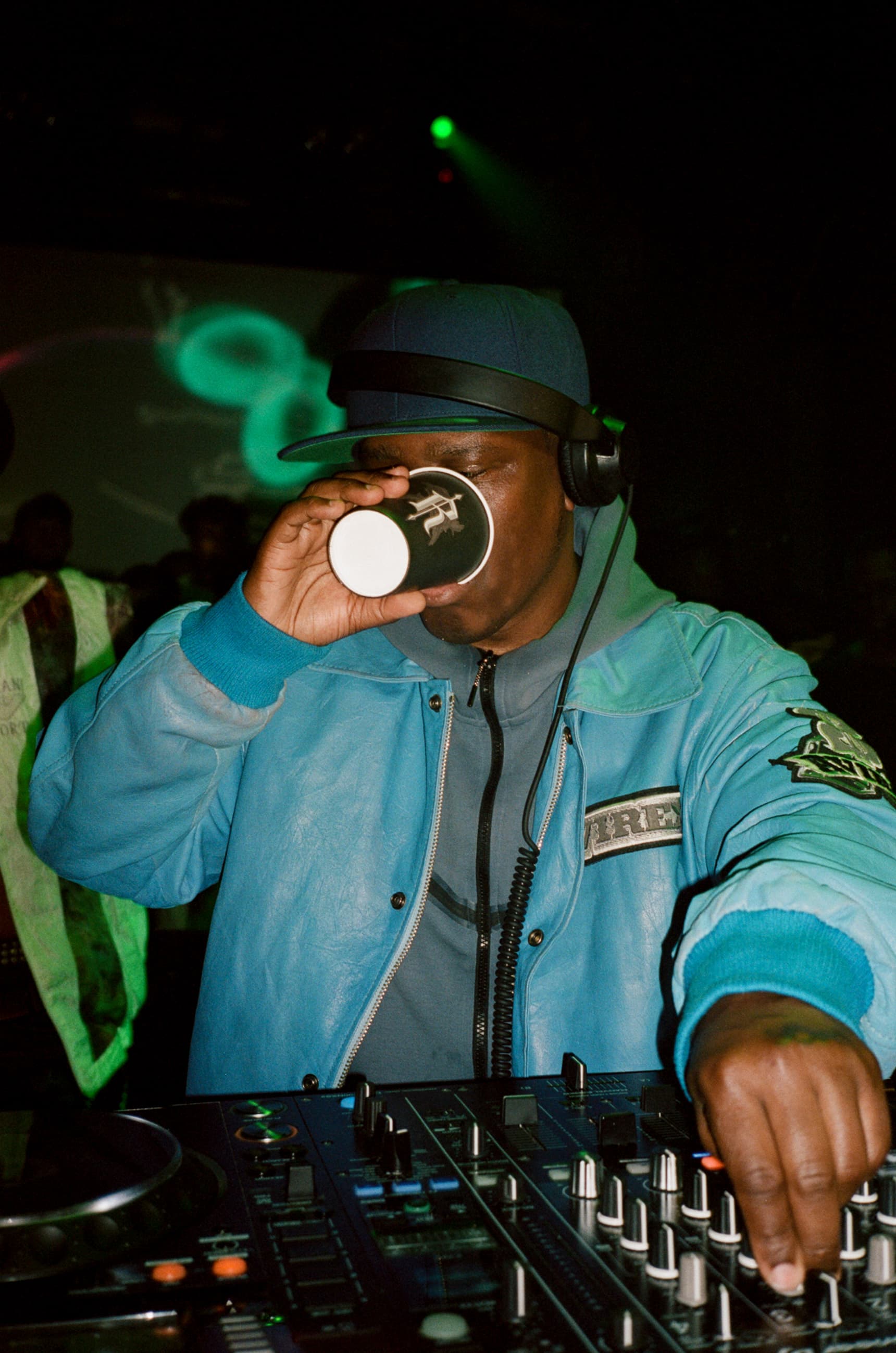 You could really hear the crowd participation. For the younger generation a lot of people would have been introduced to the vuvuzela during the South Africa world cup in 2010. You were playing a lot of South African music on the night as well so it brought the two back together for me.
"You're right you know because the youngers wouldn't have got to experience the horns and whistles thing as much unless they've gone to carnival or something like this. I just need to make sure I get some good horns because some of them sounded a bit mad innit? But yeah that's my vibe right now."
What's your affiliation with the sounds of South Africa and the type of music you were playing last week?
"Since 2018 I've been mixing South African club via gqom and amapiano with what we do here. Even if it's UK funky or grime, it's just good vibes. I love the influence it has on what we do so what I really want to be playing is our version of that. Whether it be amapiano made in SA but with grime rappers on it, or the other way around where we have a grime beat and then someone like Toya Delazy spitting on it. That's sonically where my mind and ears are at and I just want to present that in my DJ sets."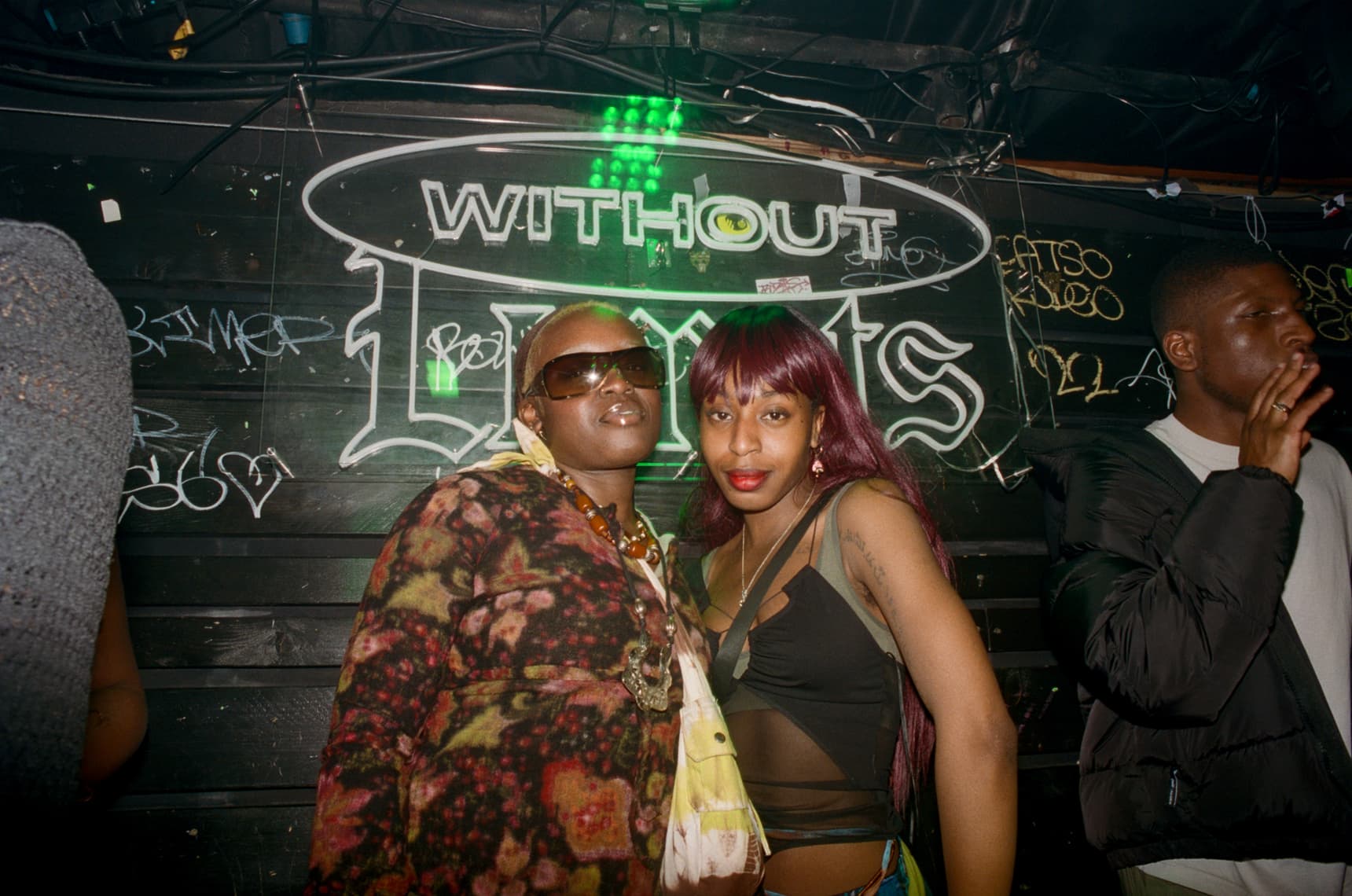 You and Toya Delazy made quite the duo, how did you rate her performance?
"Yeah Toya is sick at performing, she's always going to perform well it just comes natural to her. She knows how to energise the crowd and she's always going to look good as well. I think thats definitely a South African thing. Any South African acts I've ever seen live, they always make sure that their accessories and clothing are on point and it's always a proper show. We didn't have much space but she did what she could with the space and I thought it went really well. Before we've done a couple shows where she's hopped on the mic on my set but this was a bit more planned out and we made sure we had a section where Toya could actually perform her songs in between which was nice."
I thought the table with the decks on were going to collapse at one point when she was climbing on them!
"Yeah it was a lot, it was wobbling but that's what I'm saying...certain artists aren't even going to try get on the table. It looked good and she's going to perform so I'm definitely up for doing more of them type of shows with Toya when we've got more music together. We are making music together so there's bits we've got that no one's even heard, so when that starts to come up more we'll do more shows."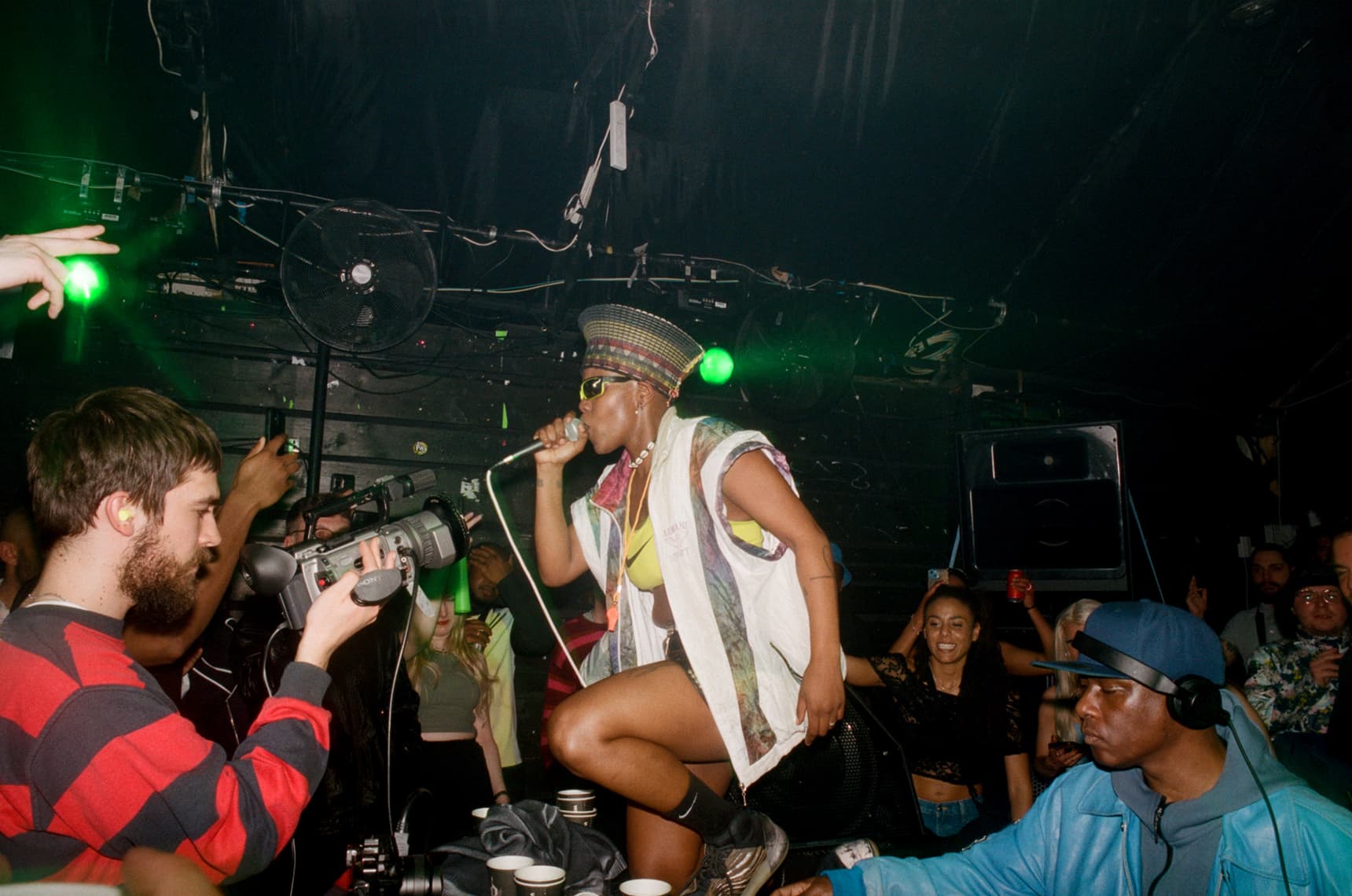 How did you two first cross paths?
"I first heard her on Jazz Supernova and was like 'oh shit, Toya Delazy's dope' so I followed her on Instagram. A couple of years ago I did this album called 'Crash Riddim' and as I was saying earlier on I wanted to mix SA sounds with UK artists or visa versa. So I've got this riddim which is kind of South African-influenced dancehall but also grime. I got loads of grime MCs to do versions and I also got some SA artists and she was one of the SA artists I approached to do a version. I just hit her up online and we went from there."
Who was the guy who jumped on the mic and got a re-load?
"That was K4mo. Toya has a new EP out called 'Sheesh' and one of the tracks on there is called 'Woza' and it features him. She wanted him to do his bit because he's on the track. I didn't even know he was there but I thought it sounded really good."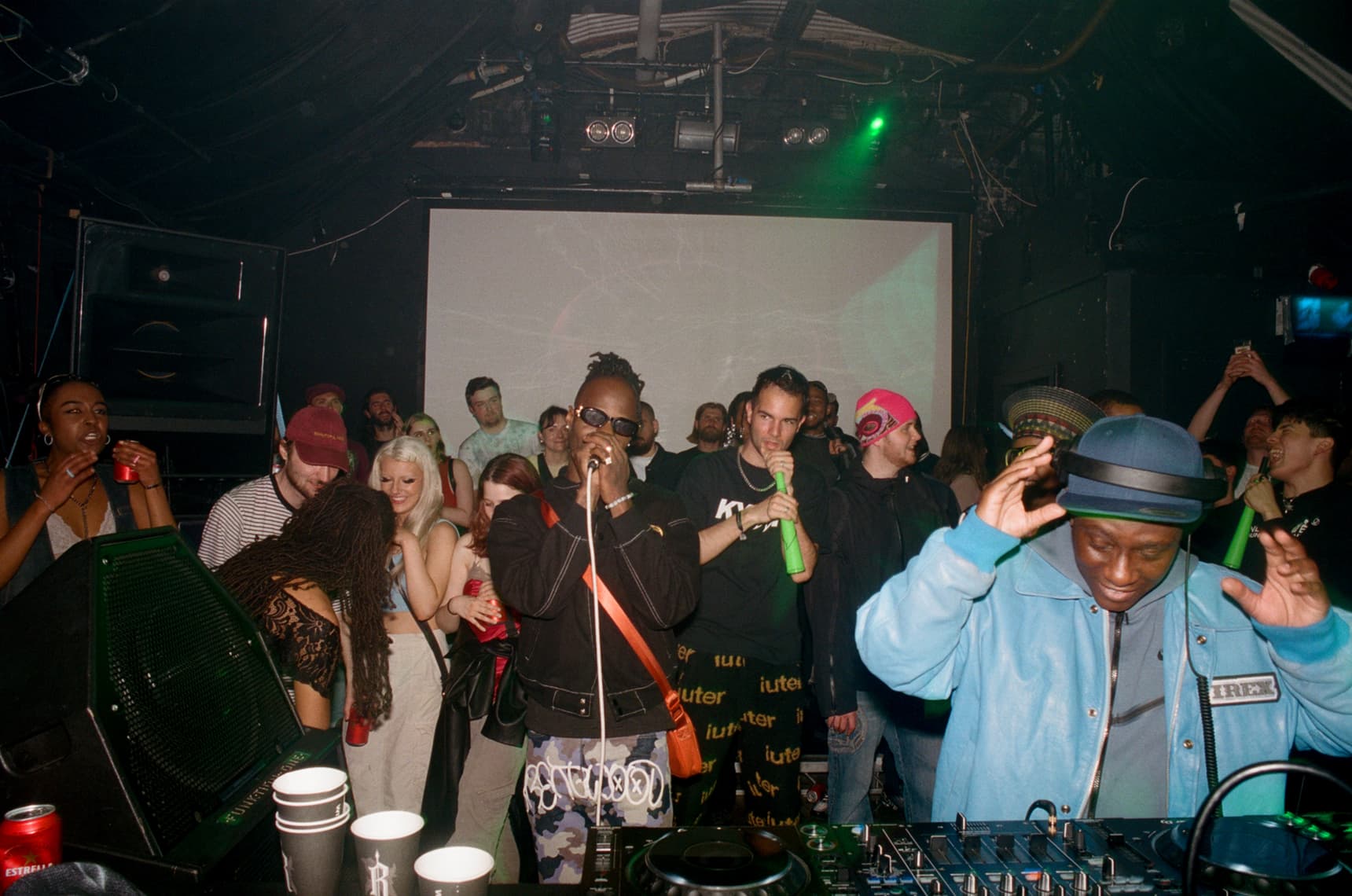 Another one of the highlights of your set was when you dropped some unreleased Pa Salieu.
"It sounded good, I don't think that's the final version. The version I heard him perform before he went away is another version of it. But the version I'm playing is the version I liked the most so I'm just going to run with that one. Big up Riddla, a producer from Nottingham, for that one - it's a production with me, Riddla and Pa Salieu. I don't know what's going to happen with it maybe it will never see the light of day and will just be a dub plate. It went off, we've got to press these managers to put that out."
Did you manage to catch much of Ehua's set before yours?
"I was upstairs for a bit of it but you can still hear the music from the room. She was going pretty hard and pretty fast, I know she plays fast stuff but I didn't know it was like that. Ehua's on the up and I really like her new EP as well. The last tune she played was a banger, I've been playing it on radio. I thought it was chef's kiss."
Keep Hush x Relentless 'Without Limits' is all about encouraging young people to push boundaries in their lives, how would you suggest they do this?
"This is going to sound super cliche but whatever you want to do, fucking do it. I know it sounds so simple and so boring but there's someone out there who isn't going to do something because of someone else or because of some other thing which is external to them and I think thats the worst way to look at it. If you want to do something, do it. That's it."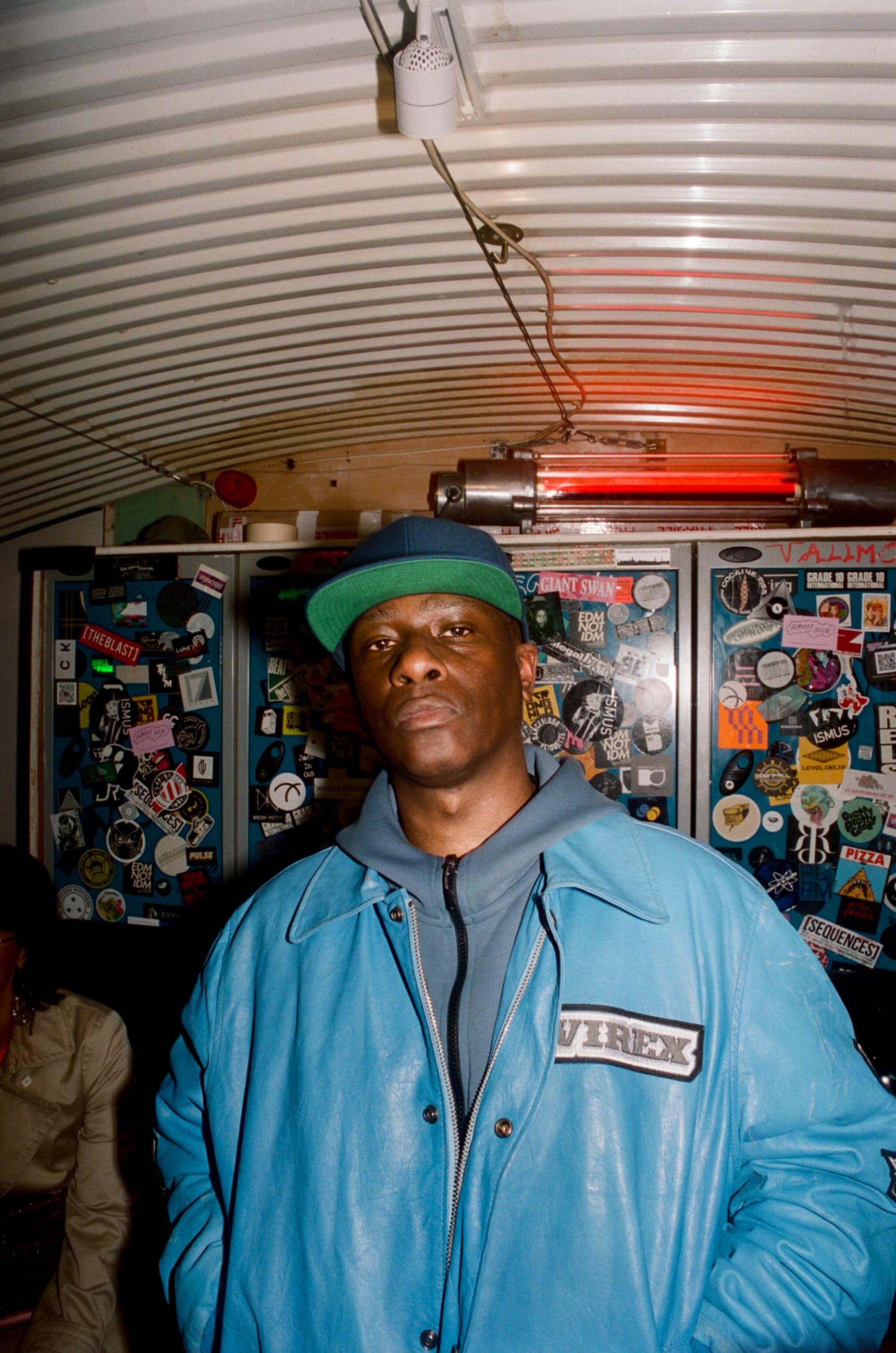 Sign up for tickets to the next Keep Hush x Relentless 'Without Limits' event here.