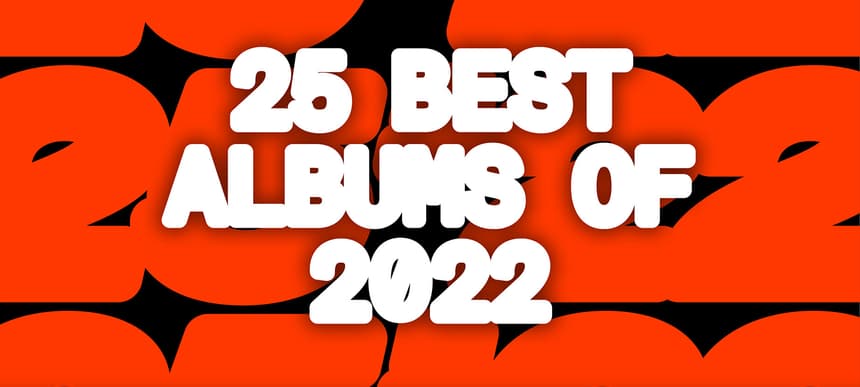 08.12.2022, Words by Billy Ward
The 25 Best Albums of 2022
A list of the projects we've had on repeat this year...
2022 has been a year for big changes, us included. While the world has been presenting surprises (good and bad) at every opportunity, we've been busy re-branding the whole company to DMY, launching our brand new website and laying the foundations for our new DMY Community.
There's an argument to be made that the album has lost some of its appeal in the era of streaming and TikTok - but there's something about getting to know a body of work inside out that will keep people coming back. 2022 has given us some great albums and the DMY team have put our heads together to compile a list of the 25 we've had on repeat. 
25. Rema 
Rave & Roses
Jonzing World Entertainment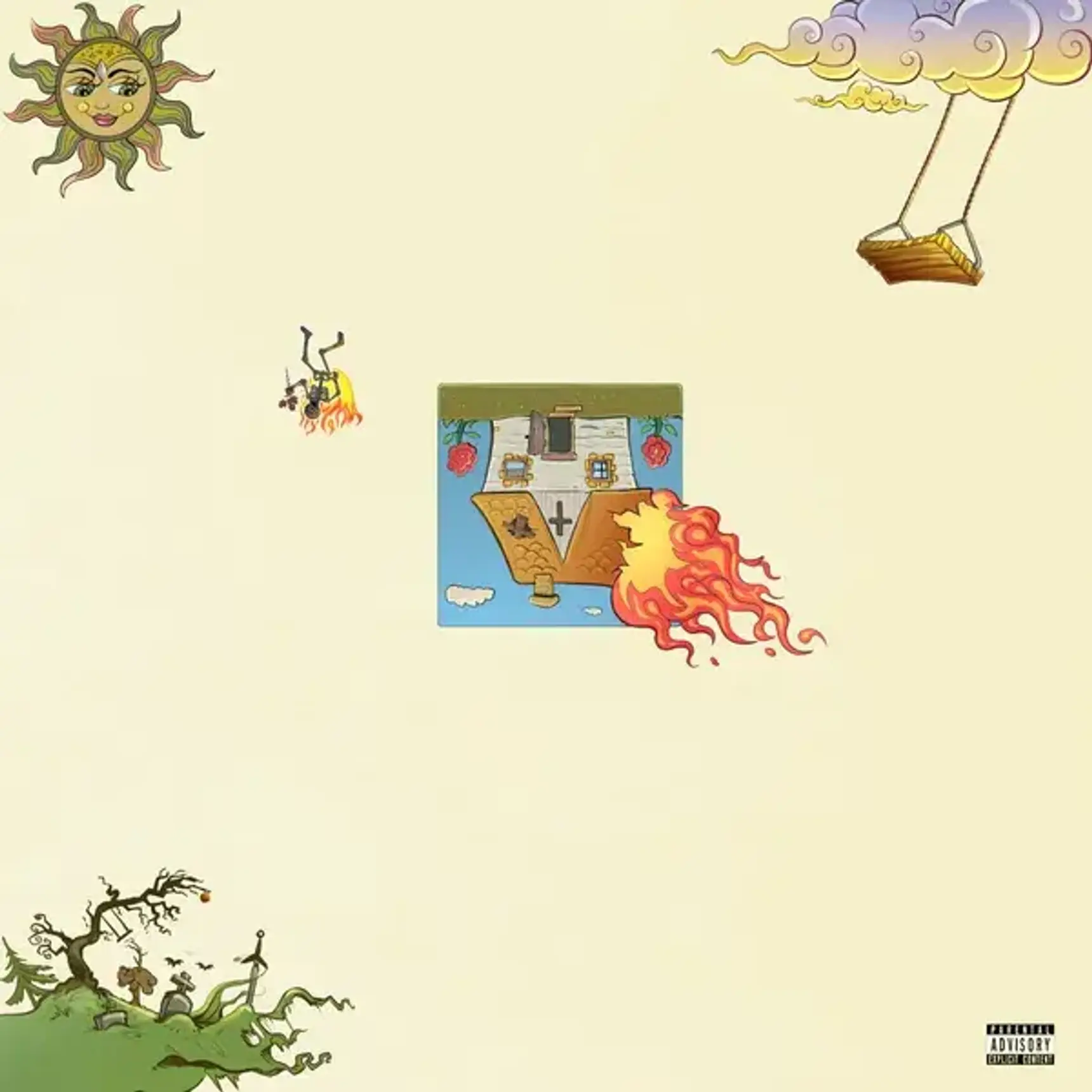 24. HAAi
Baby, We're Ascending
Mute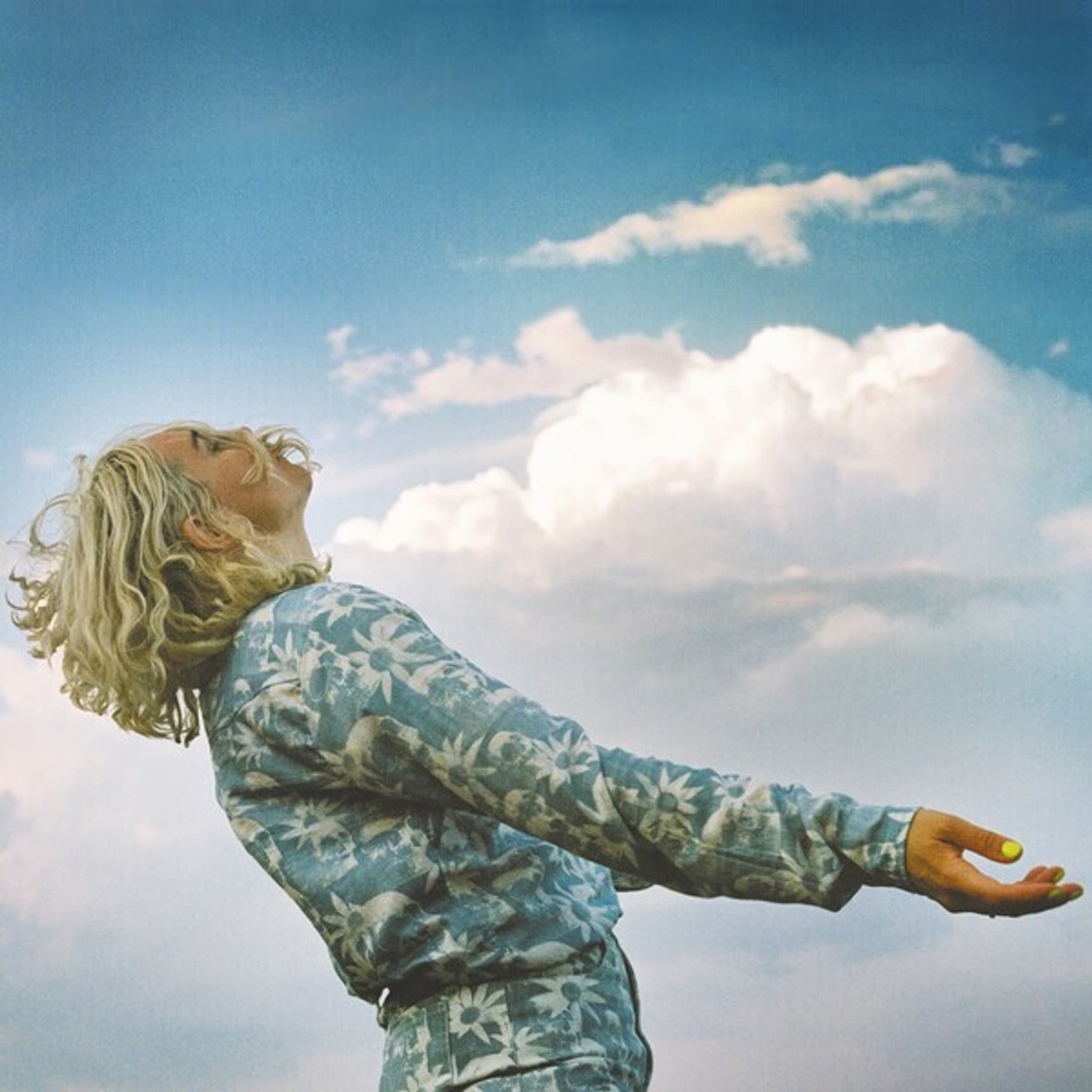 23. Lord Apex, El Lif Beatz
Joga Bonito
Self-released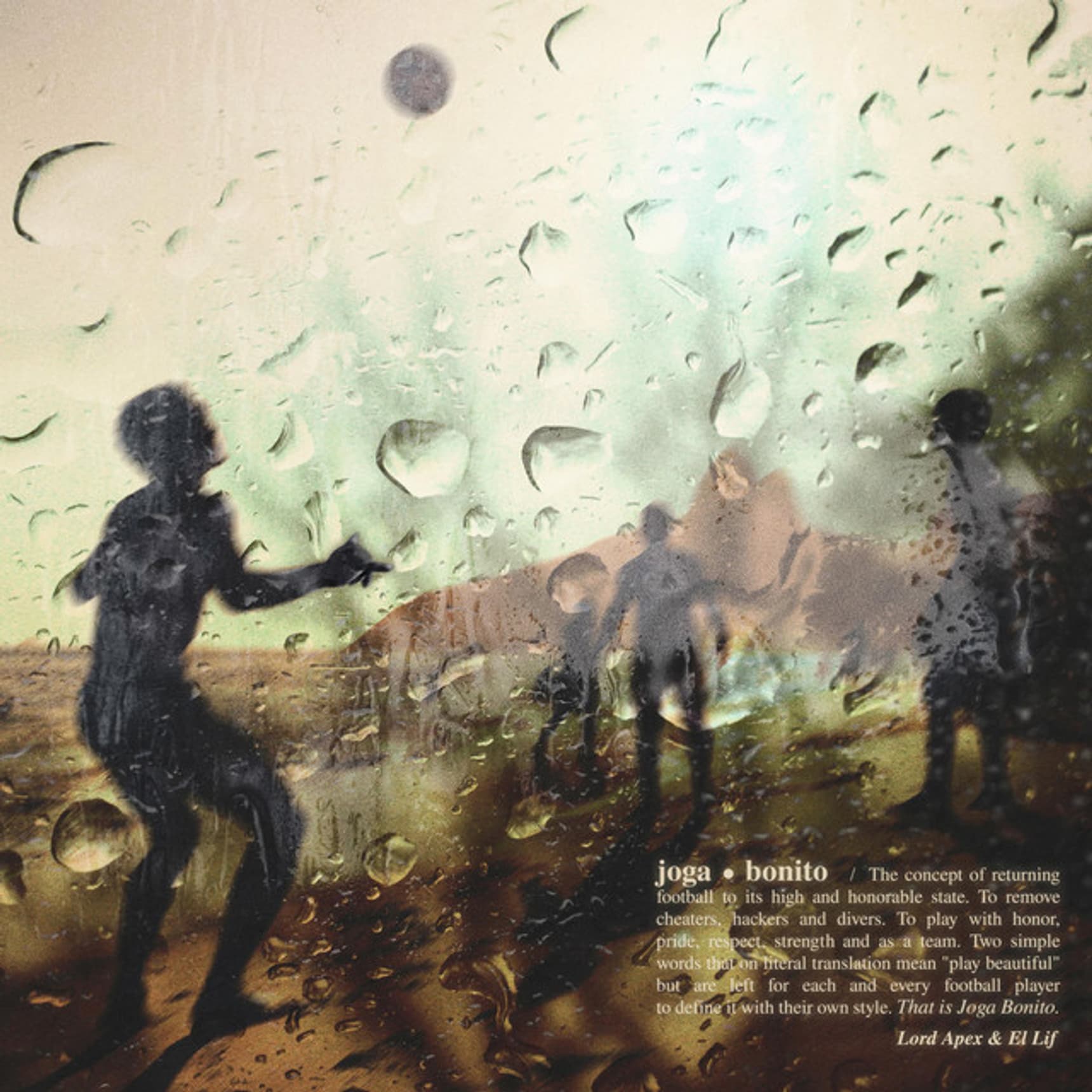 22. TSHA
Capricorn Sun
Ninja Tune
21. Oscar Jerome
The Spoon
Jeromeo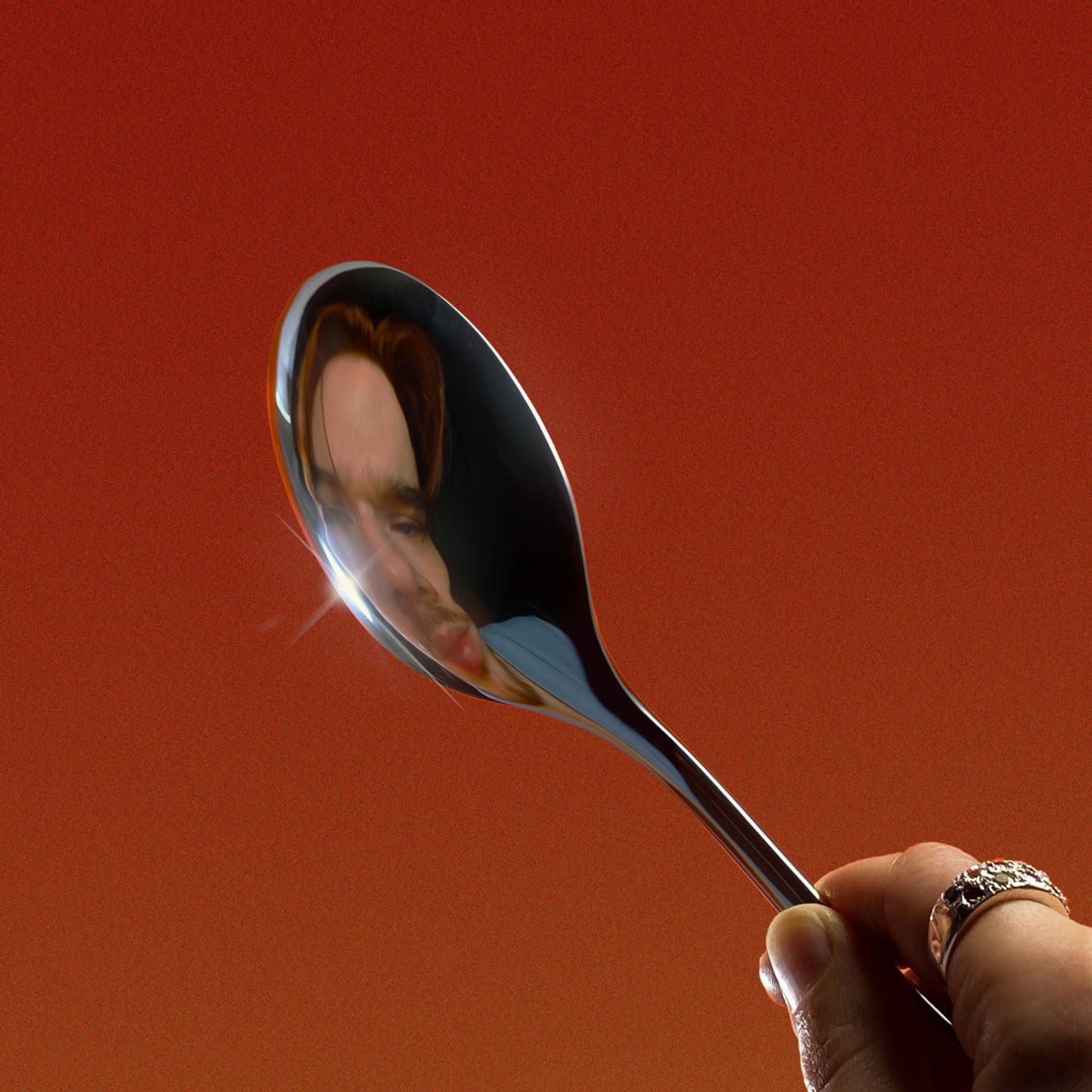 20. Obongjayar 
Some Nights I Dream of Doors
September Recordings Ltd.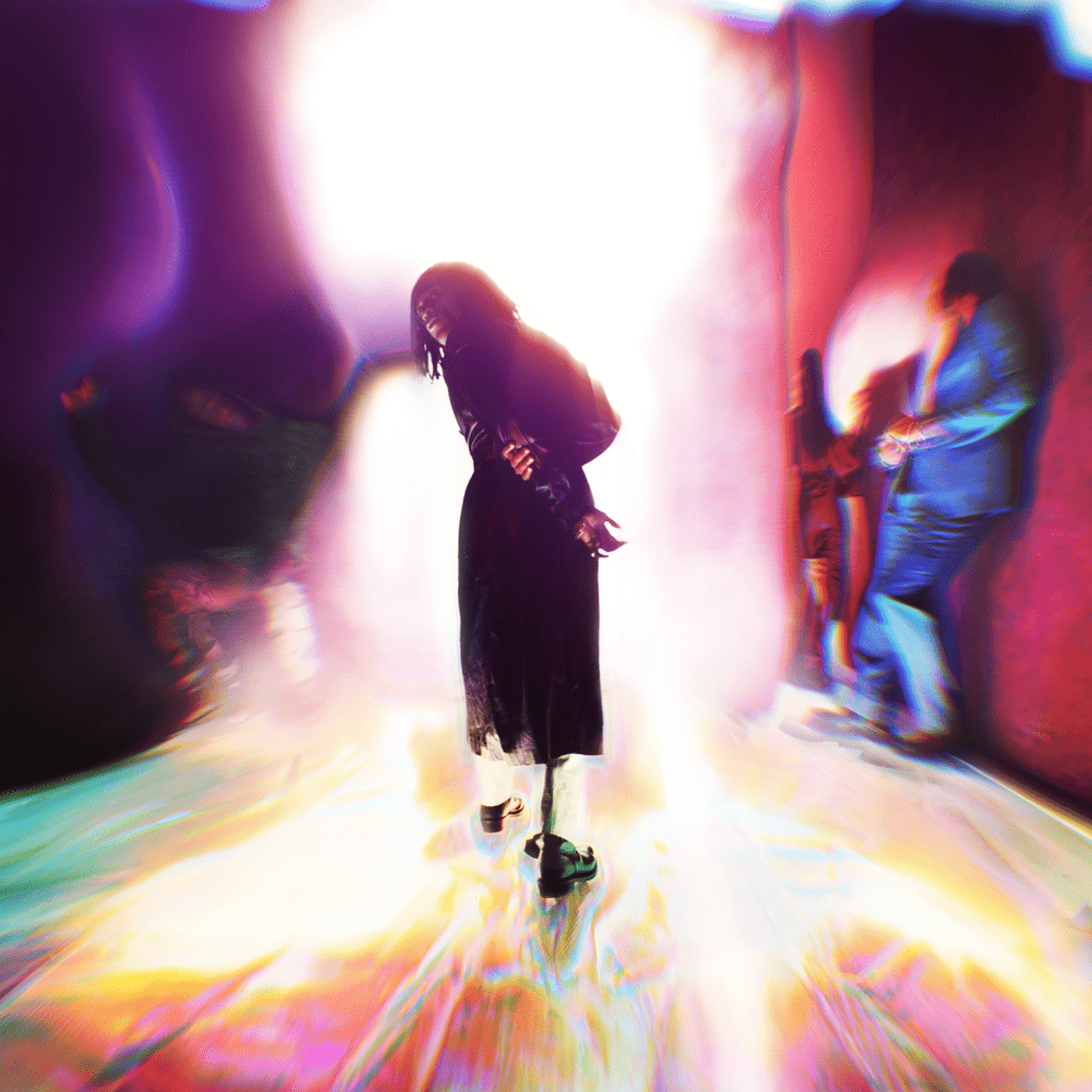 19. Fred again..
Actual Life 3
Warner Music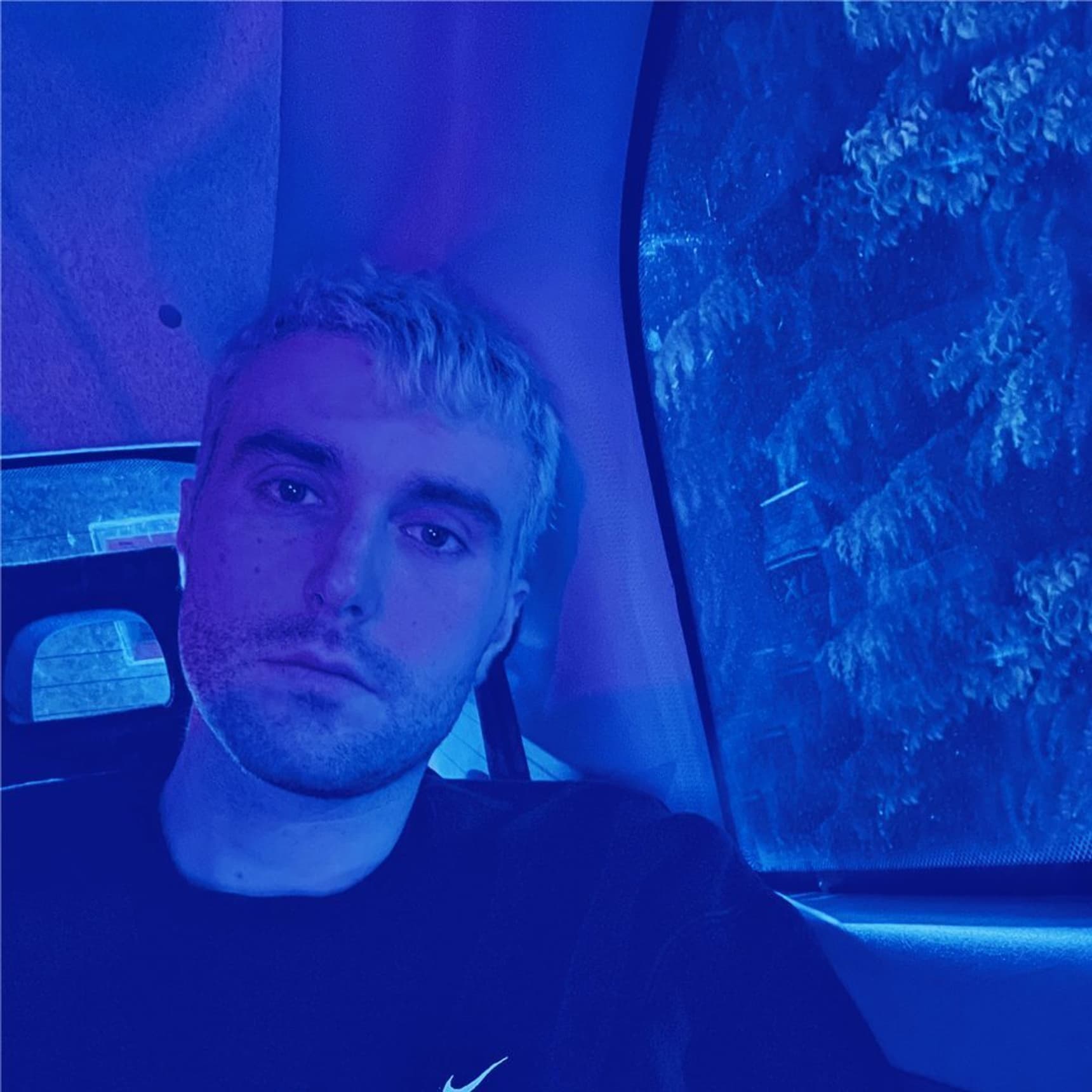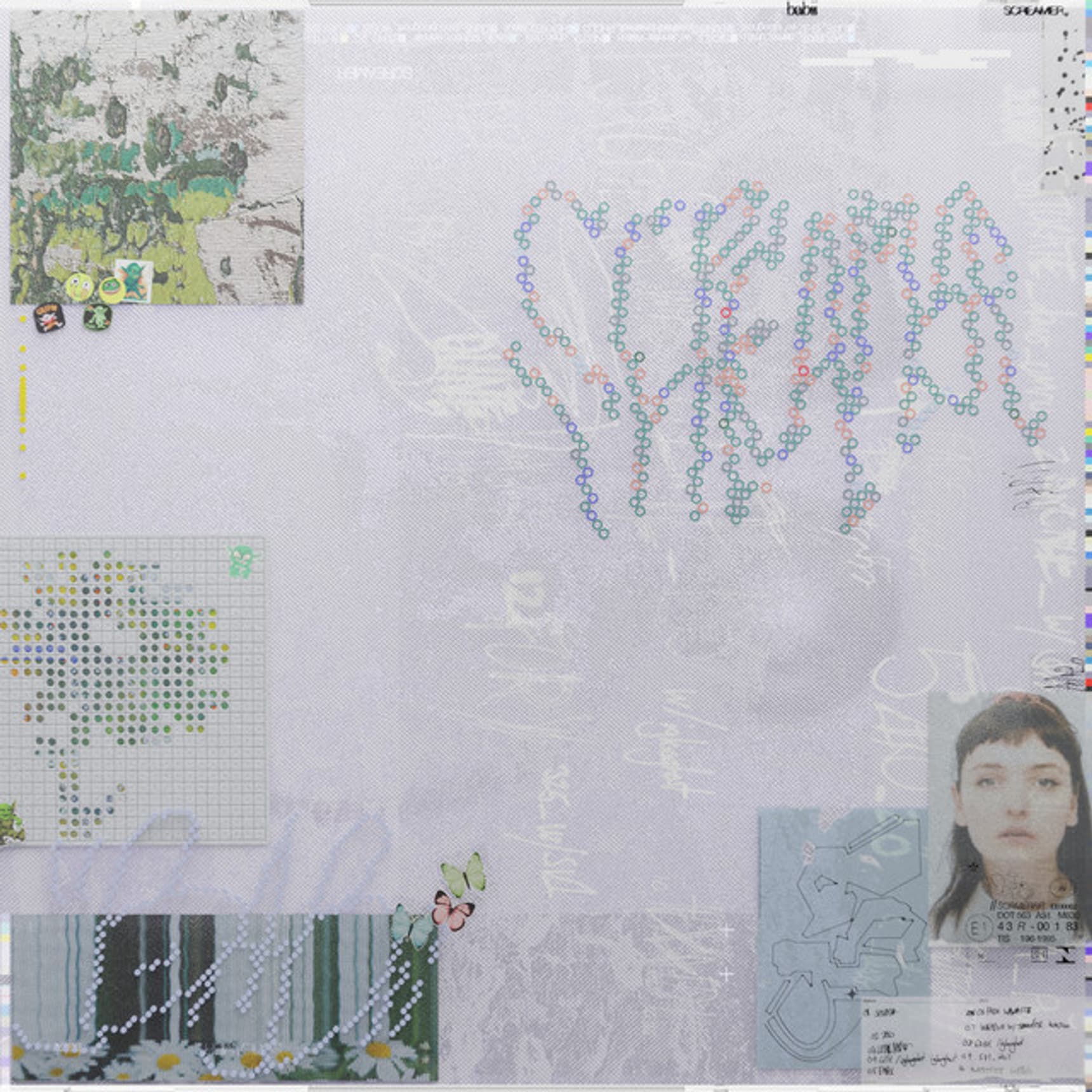 17. Lancey Foux
LIFE IN HELL
PSYKE.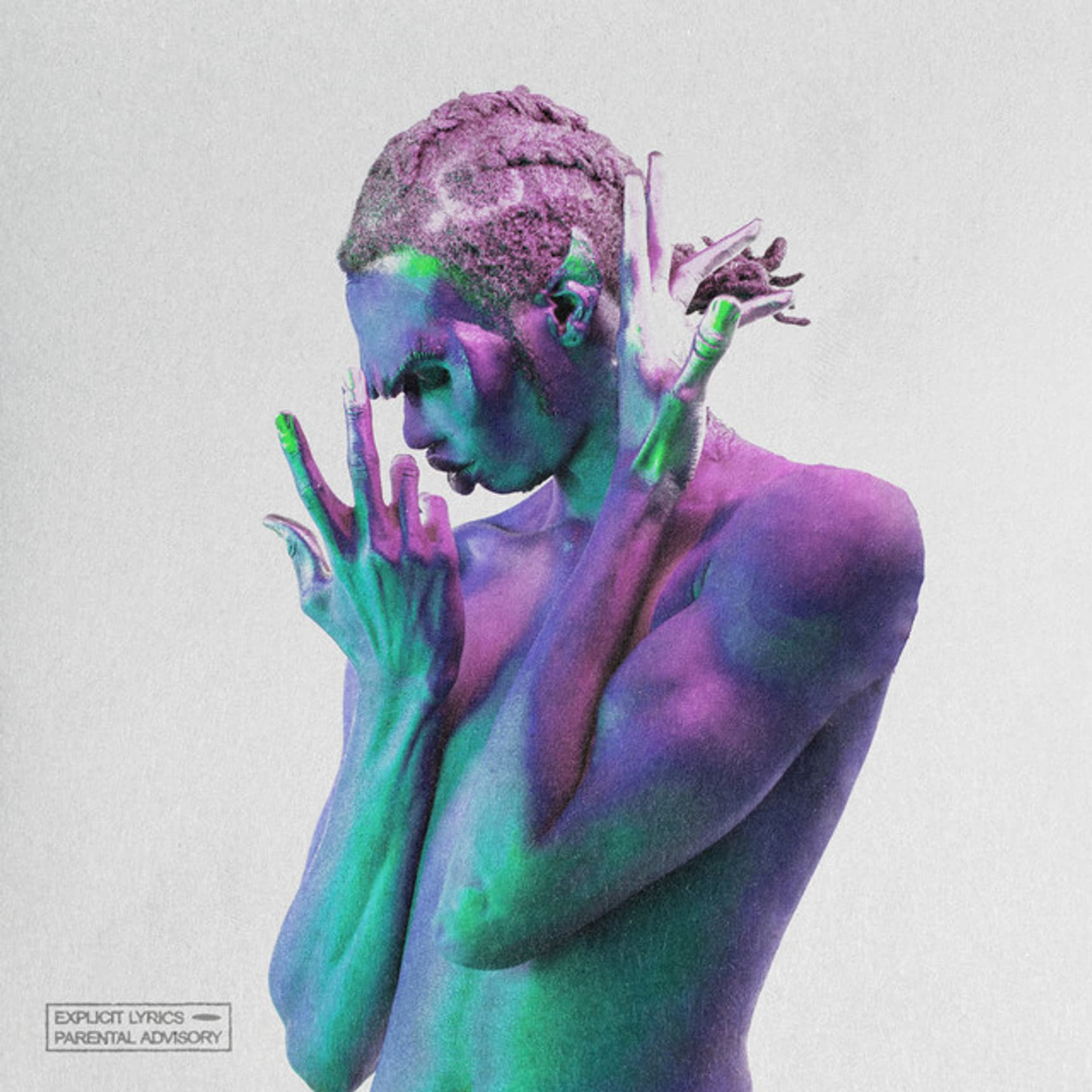 16. piri & tommy 
froge.mp3
Universal Music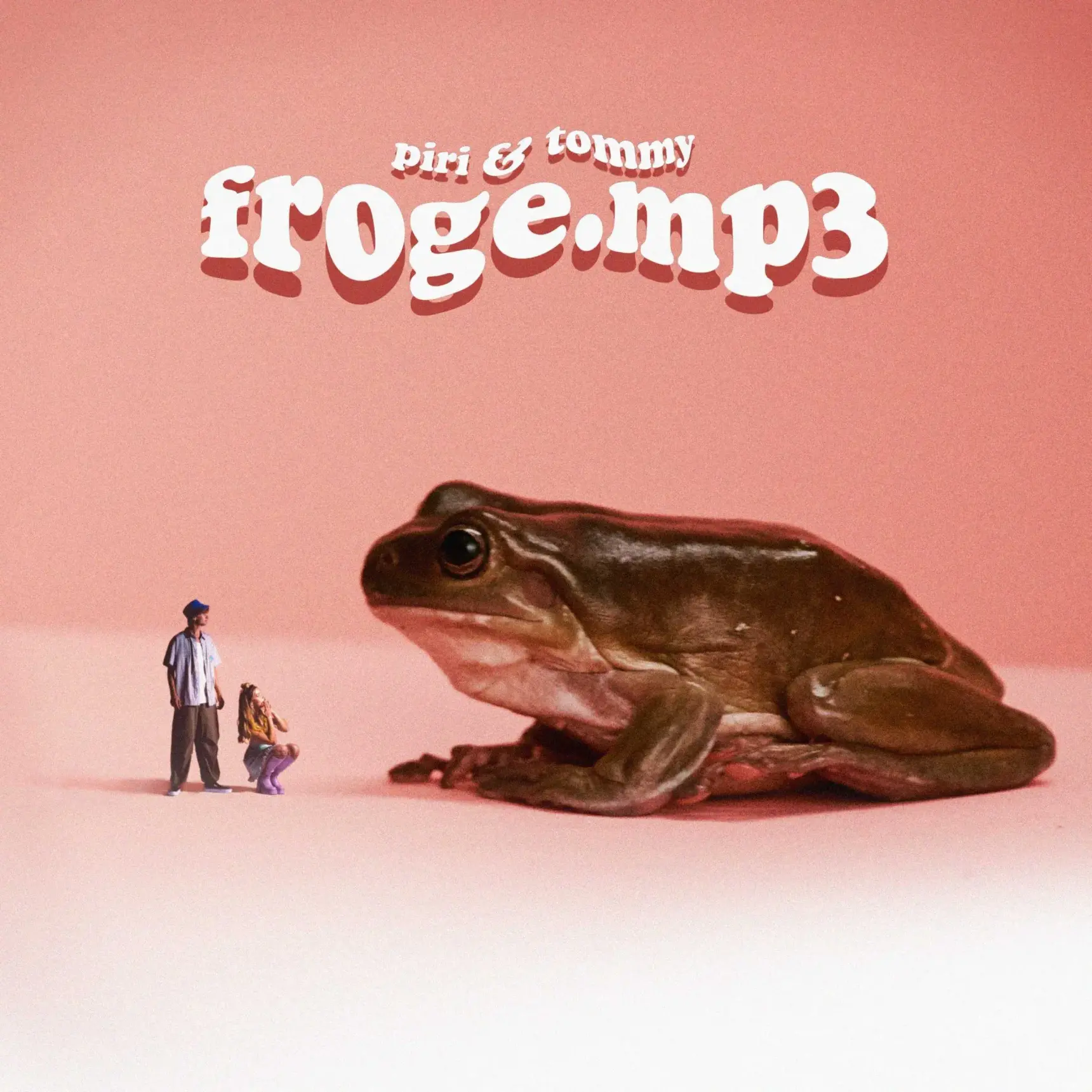 15. Kojey Radical
Reason to Smile 
Warner Music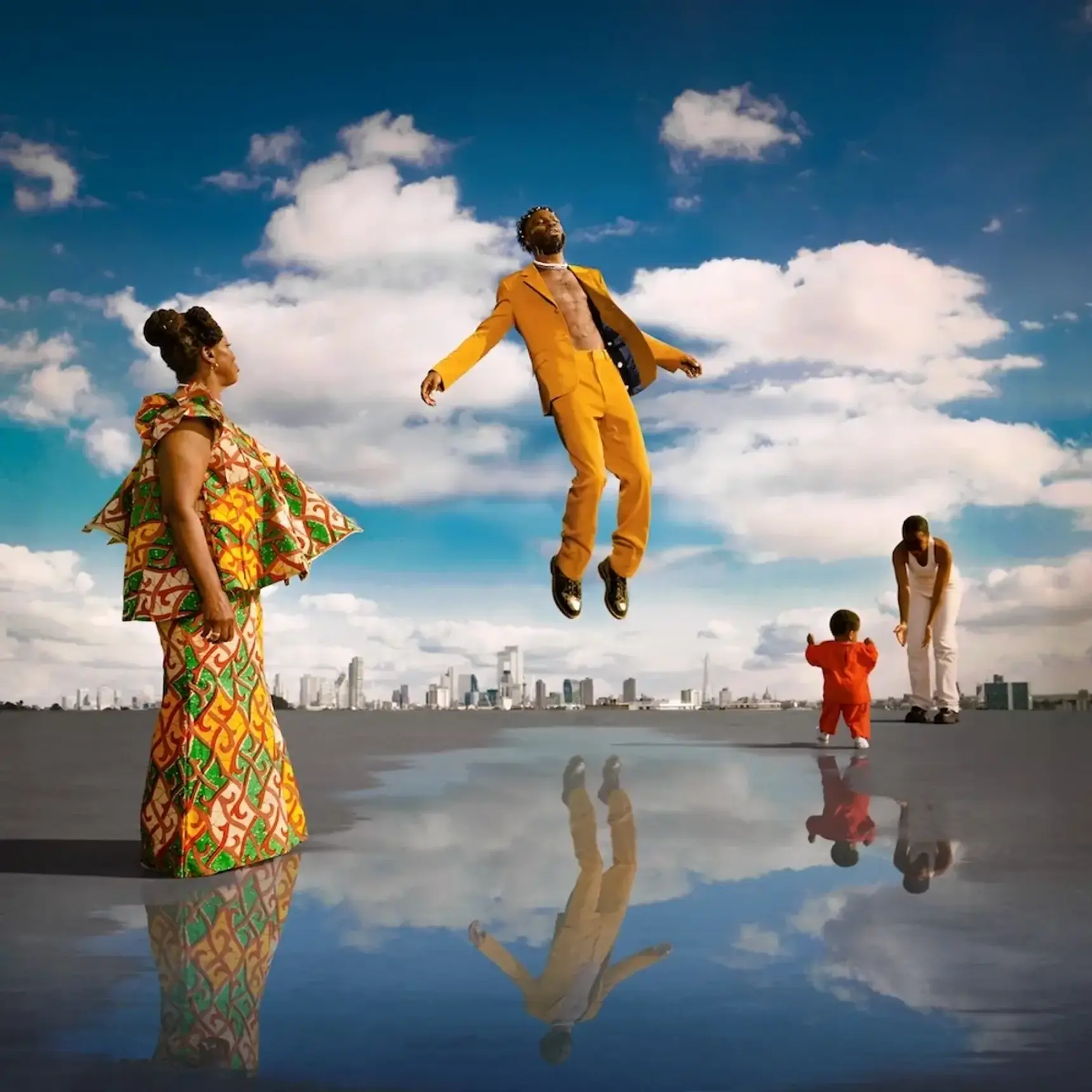 14. Kendrick Lamar
Mr. Morale & The Big Steppers
Aftermath/Interscope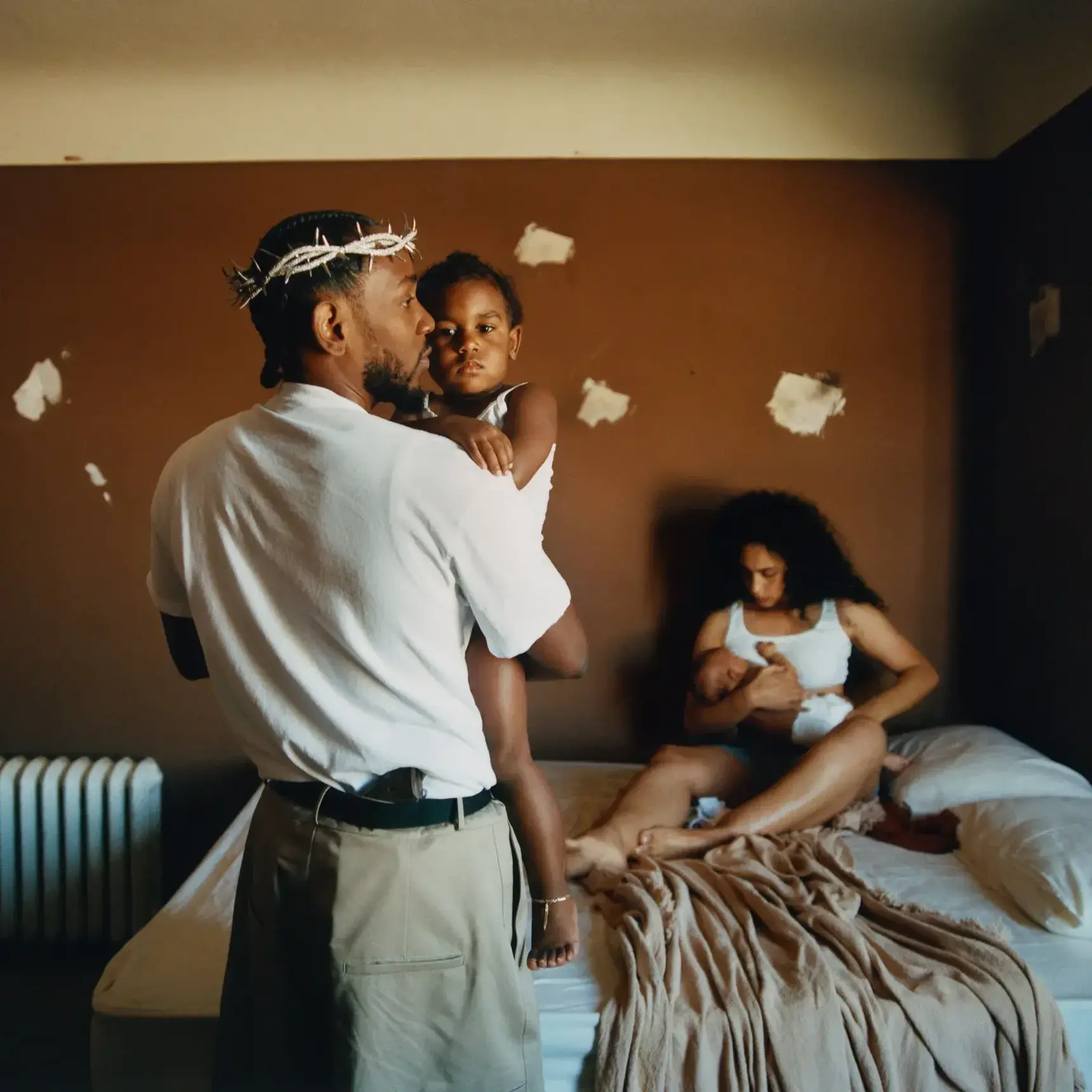 13. K-Trap
The Last Whip II
Thousand8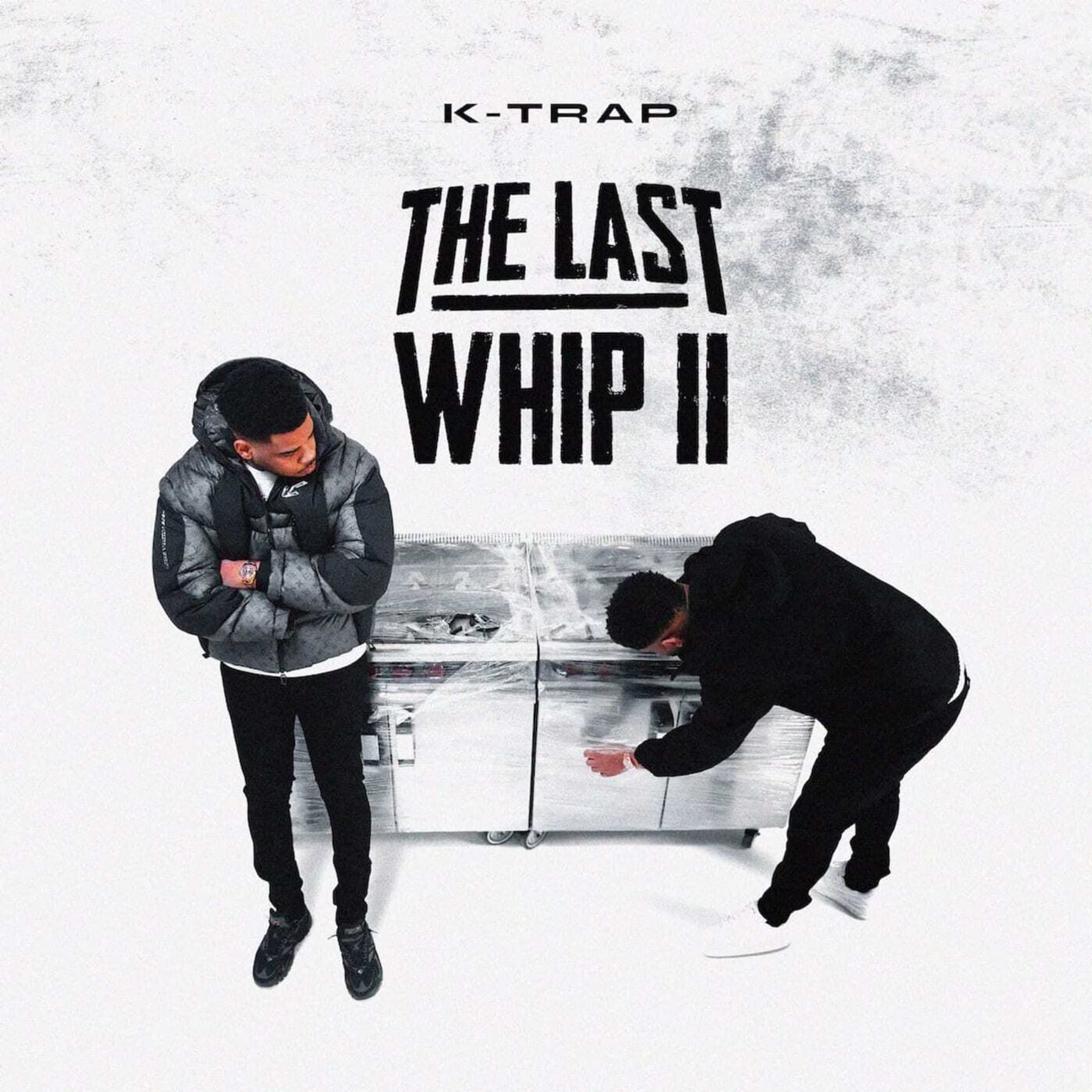 12. ROSALÍA
MOTOMAMI
Columbia Records / Sony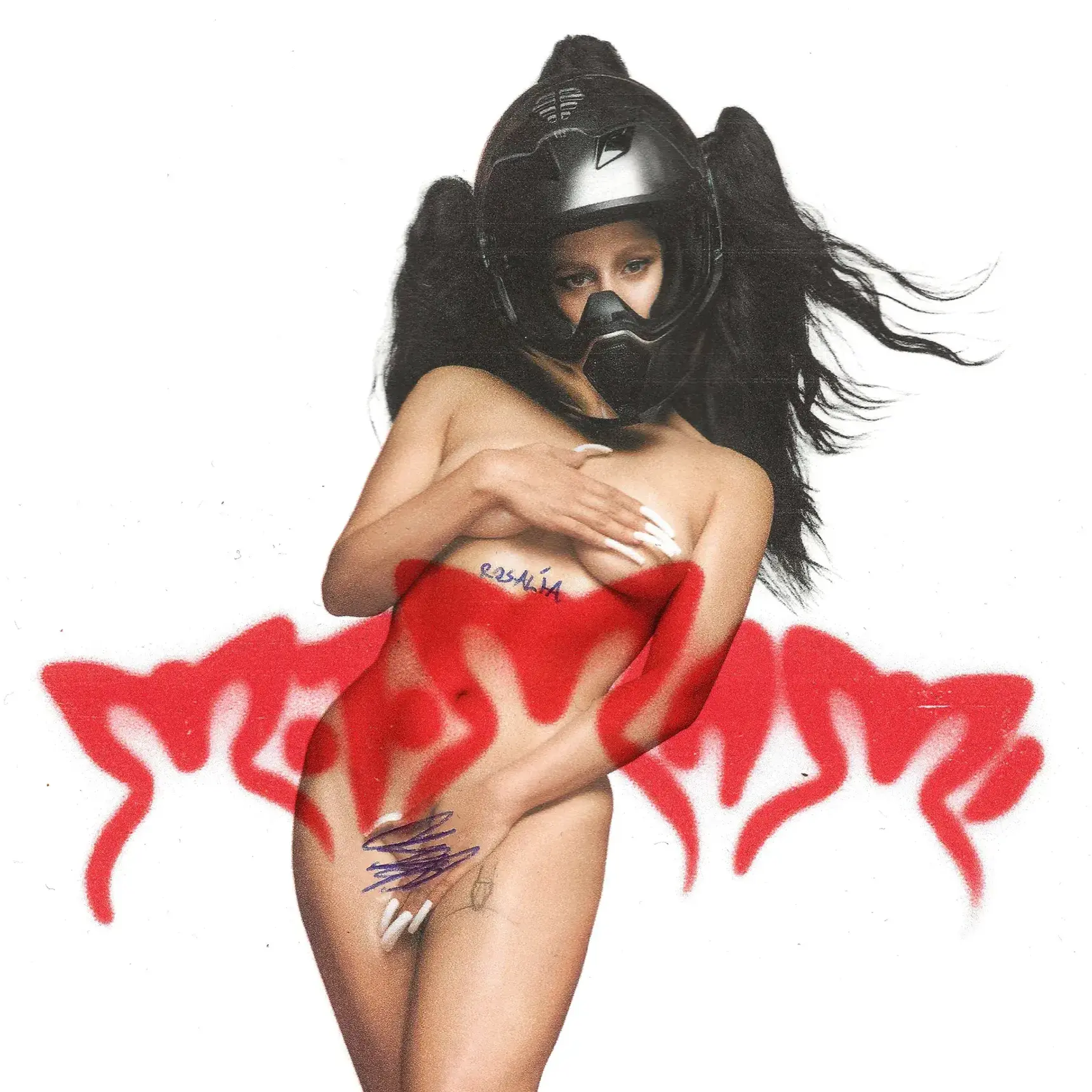 11. Lil Silva 
Yesterday Is Heavy 
Nowhere Music Ltd.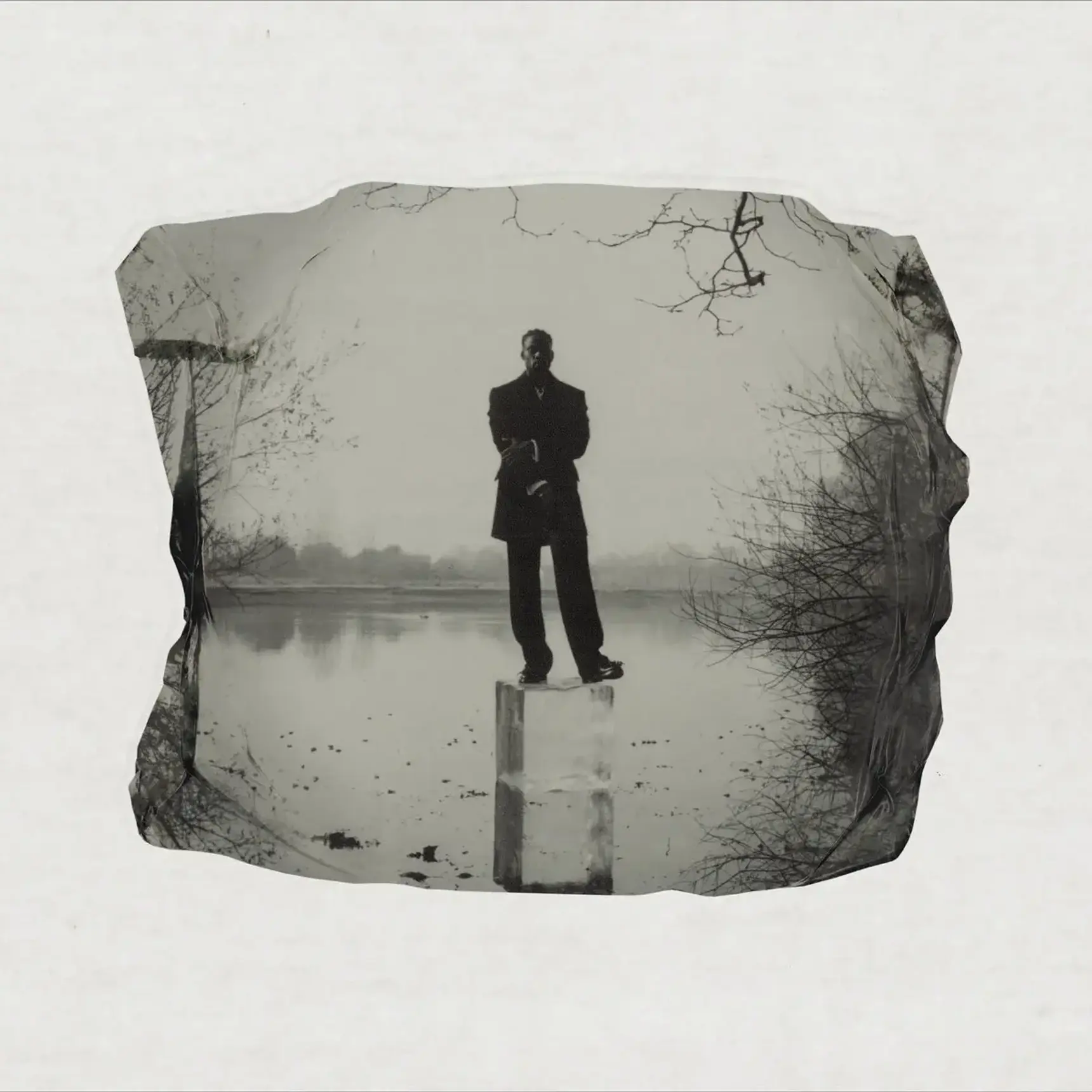 10. Hudson Mohawke
Cry Sugar 
Warp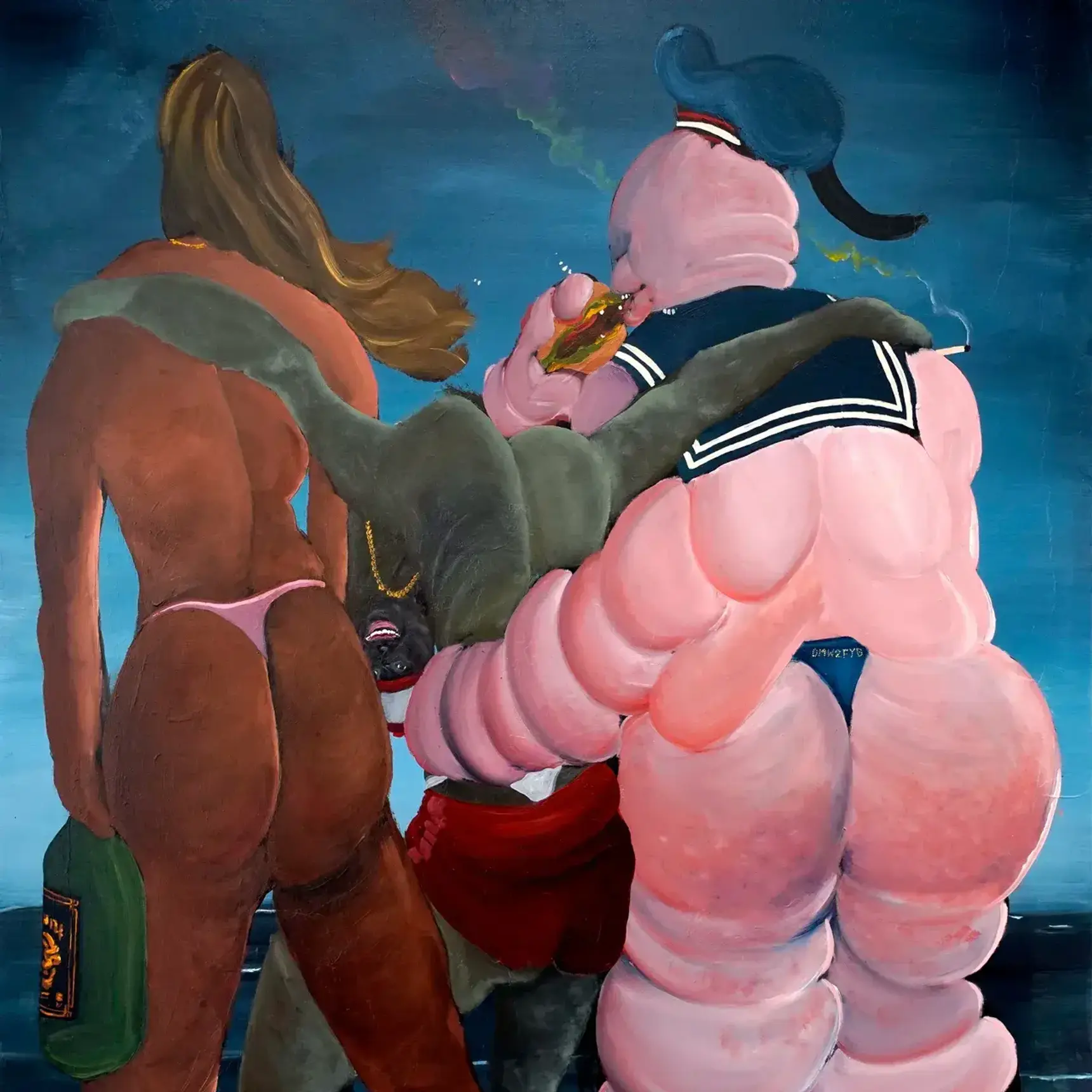 Growing up in Scotland on a diet of bouncy happy hardcore and illegal raves, Hudson Mohawke, real name Ross Birchard, has never truly parted ways with the rose-tinted glasses through which he remembers the music of his transformative teenage years. As a producer, the Glasgow-born, LA-based maverick has worked with some of the world's biggest superstars, becoming the modern day poster boy for legendary UK label Warp while being recognised as his home country's most recognisable dance music export. While Mohawke has remained unapologetically true to his early hardcore influences throughout his expansive discography so far, his third solo album 'Cry Sugar' doubles down on this sound more than ever. Teetering on the border of genius and outright chaos, Birchard cites "American decadence" and the "quintessential backdrop of late capitalism" as some of the prevailing influences of his first solo record in seven long years. The garish, in-your-face sounds punctuating the project might come across somewhat off-putting upon first listen but that's exactly the point. Like with a lot of his output, there's an underlying element of humour and irony bleeding through the lengthy 19 tracks - another sign that at his core, Hudson Mohawke is still that same cheeky teen whose music education came in form of pirate radio stations and rave tape packs. Overall, this experimental hardcore record is undoubtably one of his most mind-bending and interesting albums to date.
9. MINIKINGZ 
ICONICY
Different Recordings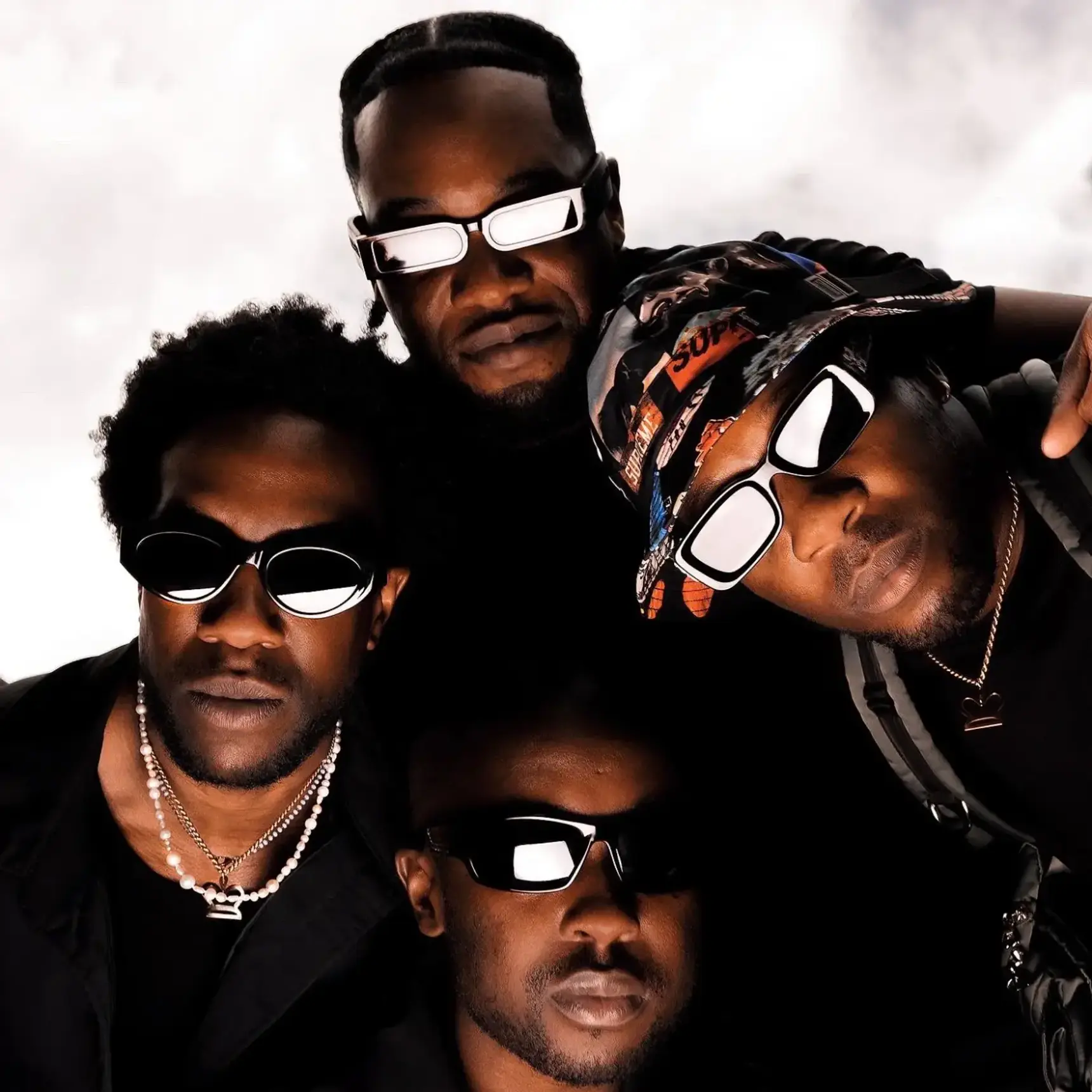 It's widely accepted that the era of the boy band is very much behind us in 2022, a fading memory in the rearview mirror of an industry that has given rise to solo behemoths like Stormzy and Ed Sheeran. It might be that London trio MINIKINGZ simply didn't get the memo. But following the release of their 'Iconicy' project, it seems they're looking to re-write the rule book all together. Comprised of singers/producers BenjiFlow and Ragz Originale, and rapper-producer Oscar #Worldpeace, it's clear that they're not afraid to do things their own way - the launch party for the project saw the collective perform their tracks in a roller disco. Fusing flavours of R&B, grime and rap to toast something distinctly their own, the triple threat ooze chemistry and synergy. Featuring a star-studded list of collaborators such as Knucks, Nippa, Bawo and YT, 'Iconicy' shows that thinking outside the box pays off and is a breathe of fresh air in the current UK rap landscape.
8. Daniel Avery 
Ultra Truth 
Phantasy Sound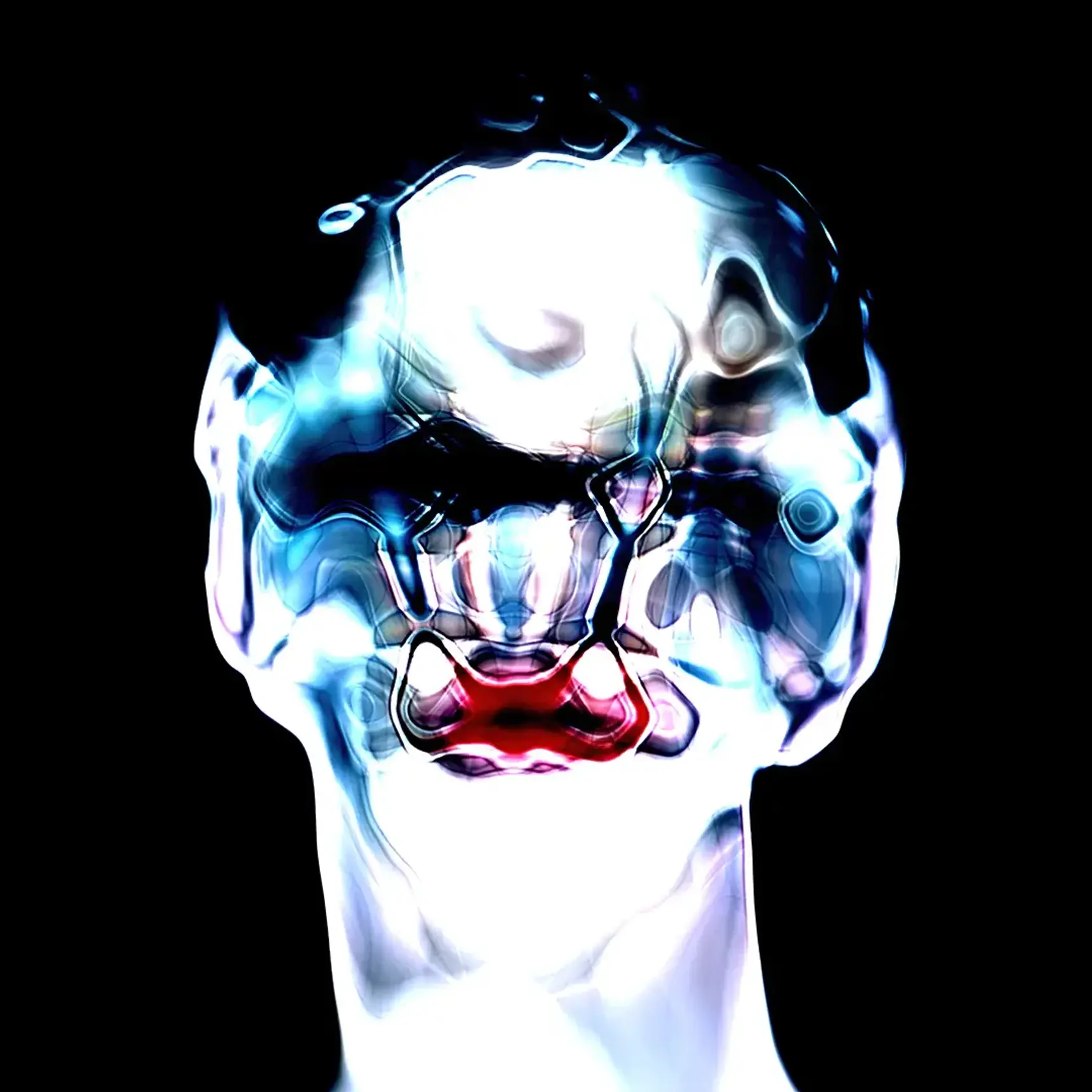 Daniel Avery stated that his latest album 'Ultra Truth' is about "looking directly into the darkness, not running away from it" - something the widely-loved producer achieves with an expert's touch. Finding a balance between mind-bending abstract productions and club-ready danceability, Avery uses his experience as a techno trailblazer to springboard himself into new territory all together. The album borrows from the DJ's own musical past, mining the edges of the acts that shaped his formative years like Portishhead, Deftones and illegal rave culture. Where his previous output has steered into the territory of dream pop or shoegaze, this version of Avery goes even further than we've seen before forming one of his most emotive bodies of work to date. Rumbling bass and booming drums exist in harmony beside eery strokes of white noise and cavernous synths - it's unapologetically atmospheric and pushes the envelope for what to expect from an electronic album. With contributing voices from HAAi, Kelly Lee Owens, James Massiah and more, 'Ultra Truth' is an all-star affair and seals it as one of our favourite albums in 2022. 
7. Marina Herlop
Pripyat
PAN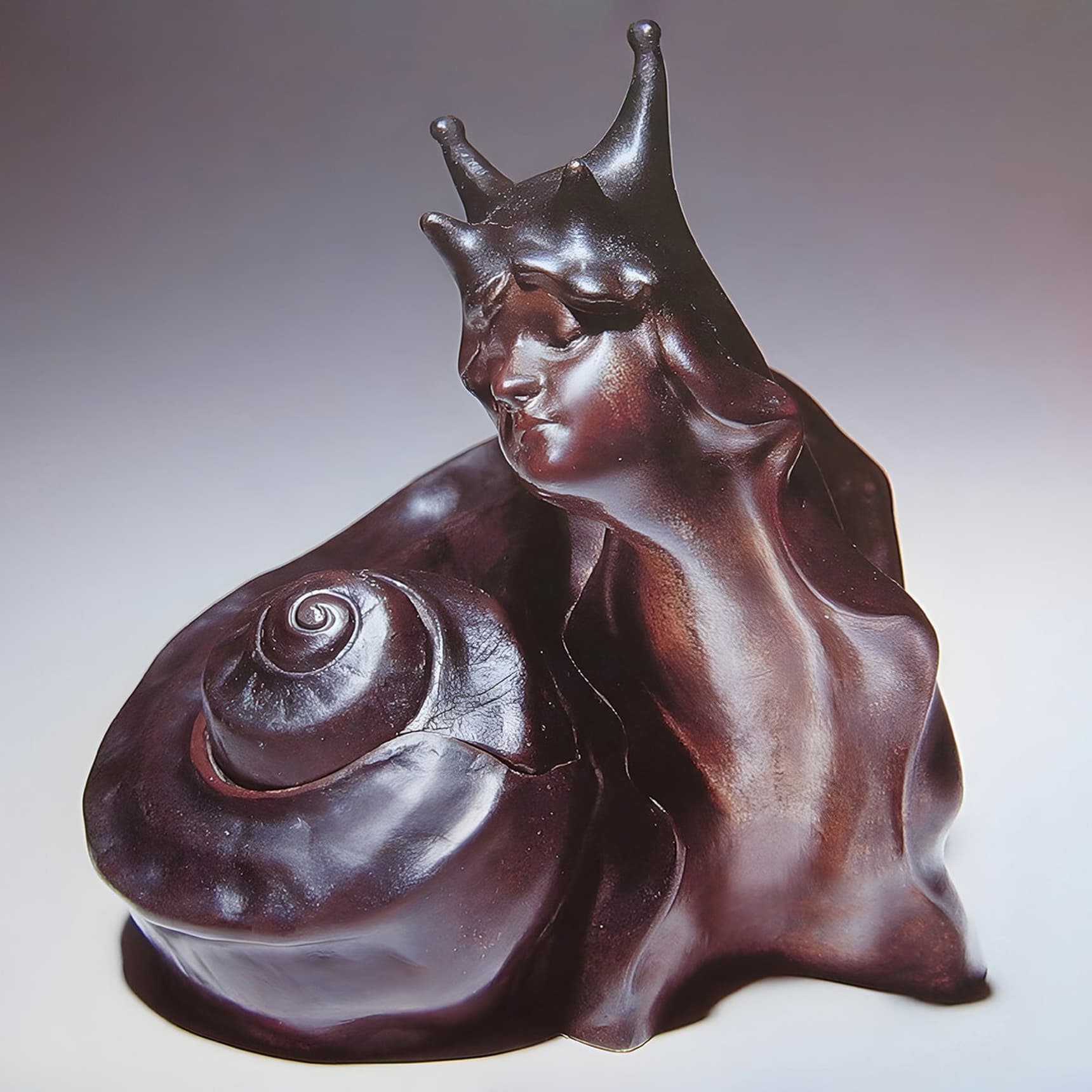 Despite cutting her teeth as a classically trained vocalist, pianist and producer, Marina Herlop does away with any notions of convention on 'Pripyat', her avant garde third album released this May via cult label PAN. Listeners familiar with the Catalan artist's previous two records, 2016's 'Nanook' and 2018's 'Babasha', will recognise the combination of melancholic piano and ethereal vocal lines coursing her latest body of work. But what separates 'Pripyat' from not only her own discography but everything else around it is the feeling of chaos bubbling away quietly beneath the surface of the warped electronic production. At 7 tracks long, Herlop's latest offering is by no means her longest but it is arguably her most innovative. "Weird" might not sound like much of a compliment for an album but when it comes to 'Pripyat' we mean it in the best way possible. We can't recommend enough giving this record a spin. 
6. Jeshi
Universal Credit
Because Music Ltd.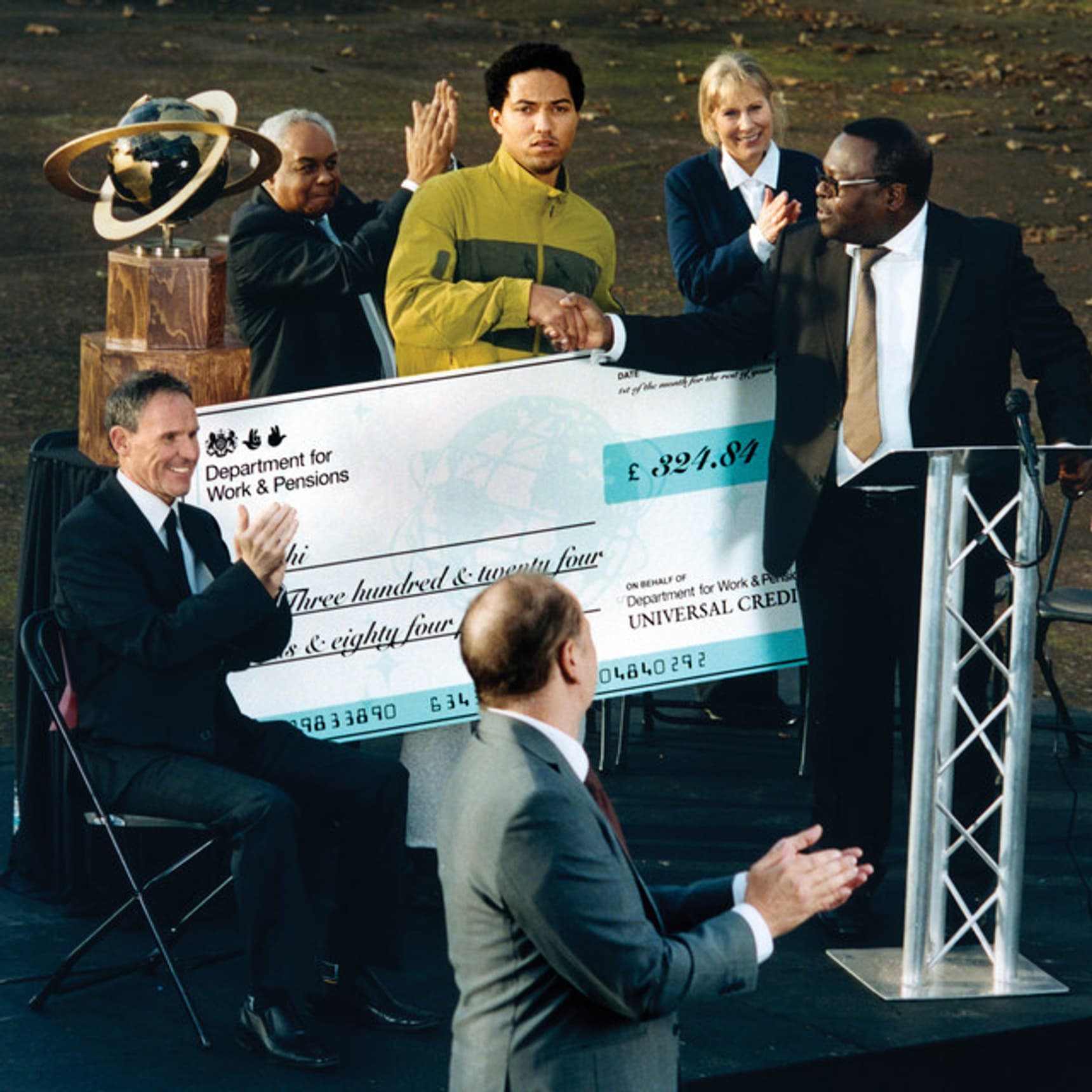 Walking around South and East London back in May you'd be hard pushed not to see posters of Jeshi collaging the side of off license shops and telephone boxes - a feat barely imaginable to the underground rapper just a few years prior but a tangible indicator of how far he's come. If the name of his critically-acclaimed debut album wasn't enough of a give-away of the rapper's message, the track list making up 'Universal Credit' removes any doubt, tackling the biggest issues in society while condemning the ruling class who contribute to them. Navigating topics such as poverty, escapism, addiction and mental illness against the backdrop of a broken Britain, the East London wordsmith stakes his claim as one of the best talents in the game. Since dropping, the album has cemented Jeshi's status as one of London's most exciting underground rappers, helping to bring a voice to the largely ignored and dehumanised in British society with a release that feels increasingly poignant in the current climate.
5. George Riley 
Running In Waves
PLZ Make It Ruins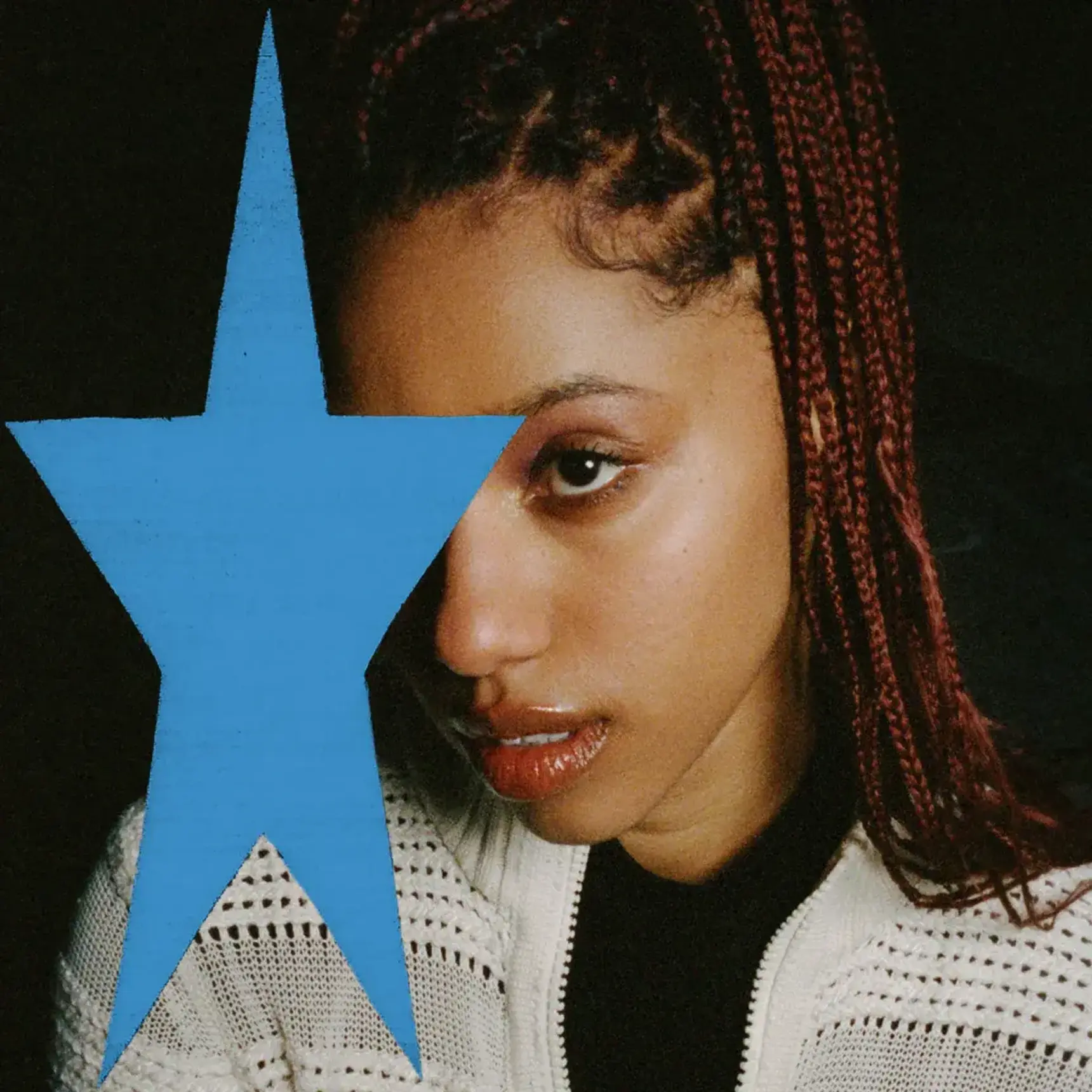 365 days after John Glacier landed in our end of year round up with her incredible 'SHILOH: Lost For Words', Vegyn's PLZ Make It Ruins imprint has made the cut again with a project from another hotly tipped newcomer. George Riley's name was catapulted into the lime light back in 2021 after featuring on Manchester producer Anz's bouncy club hit 'You Could Be'. However, the debut project that followed caught many off guard, veering far from the in-your-face dance floor sound of her break-out collaboration to find home behind a fog of dusky electronic beats and dreamy vocals. Featuring production from label head Vegyn himself, 'Running In Waves' sees the London singer/songwriter turn her focus inwards, unpacking personal experiences with fear, love and loss over a woozy, jungle-inflicted set of 8 tracks. Like the majority of projects released on the cult label, Riley's output has an extraordinary world-building quality that invites you to get lost in.
4. Kokoroko 
Could We Be More
Brownswood Recordings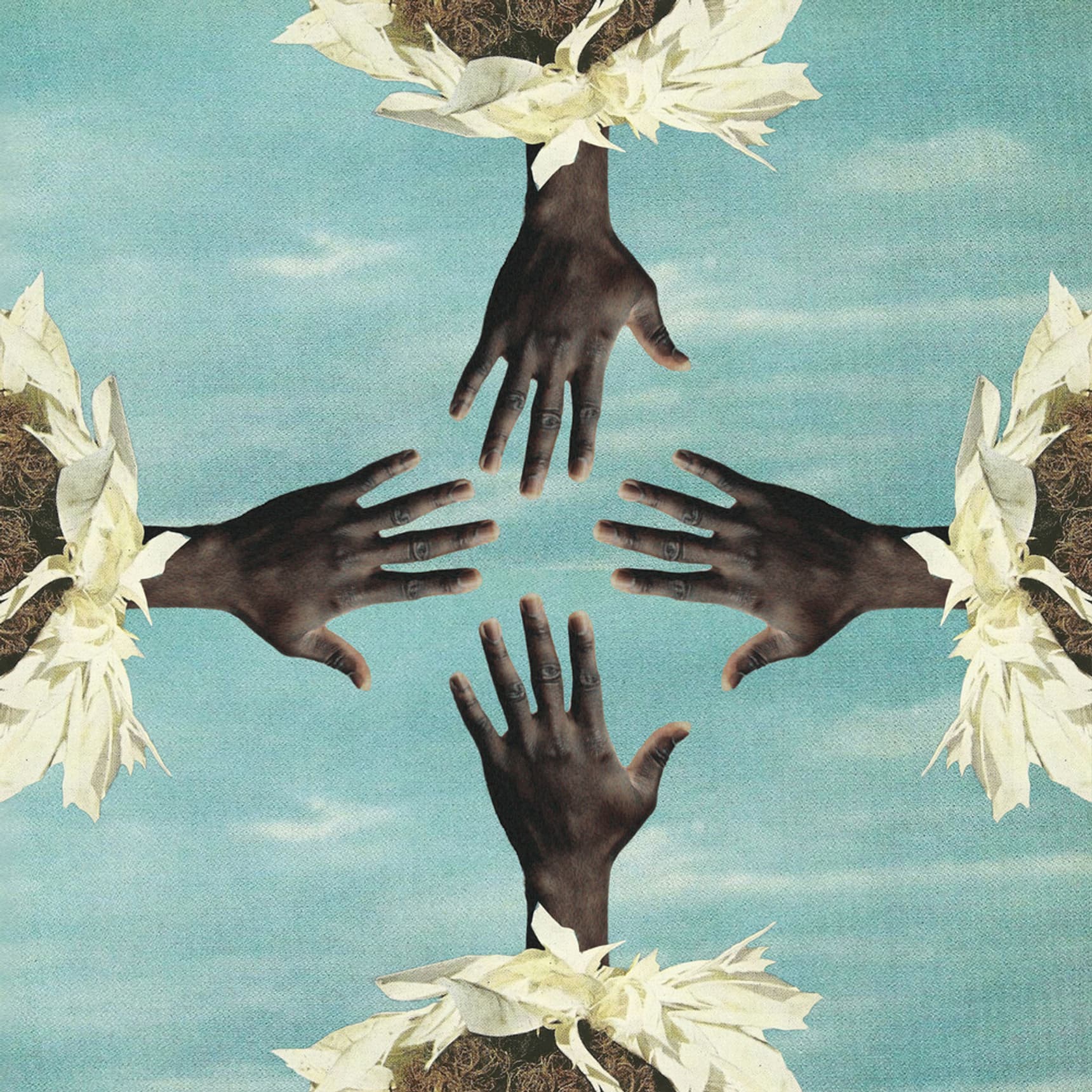 An echo of the past that has taken on new forms while still sounding new and original, Kokoroko specialise in soul shaking, horn fuelled sounds with West African roots and inner London hues. The female-led 8-piece Afrobeat band have already developed a huge cult following despite being a relatively new collective, shaping things to come for British music while flying the flag for the capital's bustling improvised music scene. Back in summer, the rising outfit shared their long-awaited debut album 'Could We Be More' via Gilles Peterson's Brownswood Recordings. Sonically speaking, the album does a superb job at underpinning the beating heart of Kokoroko's identity, zig-zagging between afrobeat, highlife, soul, and funk across 15 tracks while nudging into frame themes from women's empowerment and politics to multiculturalism and the diaspora. For a band who only had seven tracks to their name before 'Could We Be More' dropped earlier this year, Kokoroko have already found their lane in London's thriving jazz scene and are quickly emerging as one of the UK's most refreshing and future-proof acts.

3. Shygirl
Nymph
Because Music Ltd.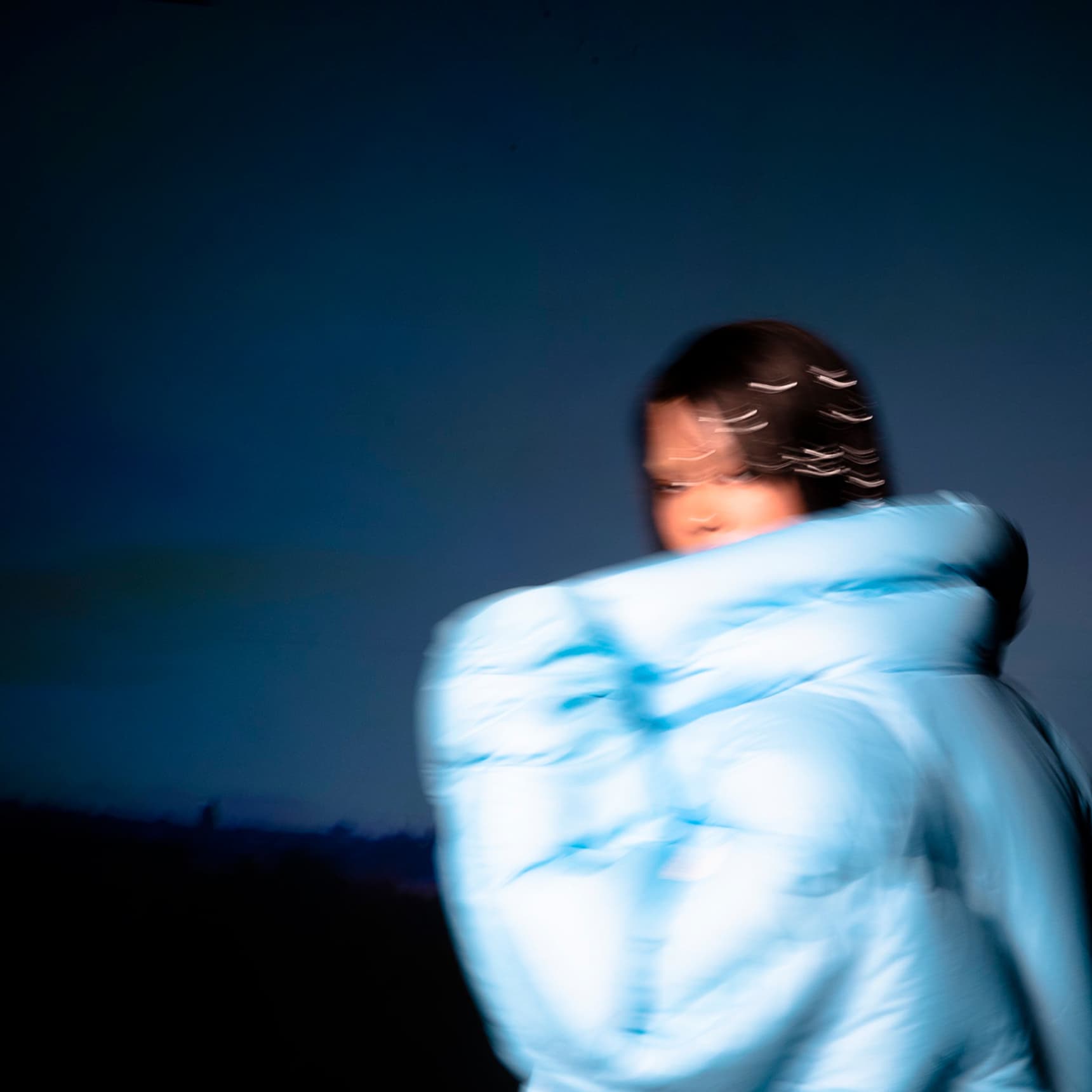 'Nymph', the long-awaited debut album from London artist Shygirl, sees one of the most pervasive forces in UK club music over the last few years push their craft further than ever before. Subverting expectations while building towards a new genre that they can call their own, the rapper, DJ, and singer-songwriter's latest record is striking, unpredictable and spine-tinglingly sensual. With producers including Mura Masa, Sega Bodega, Arca, Karma Kid, Cosha, Noah Goldstein, BloodPop and Vegyn, the sound of 'Nymph' is unlike anything else we've heard this year. Shygirl has created a debut album that demands attention and we're not afraid to admit we're caught under its spell. 
2. SAULT
11
Forever Living Originals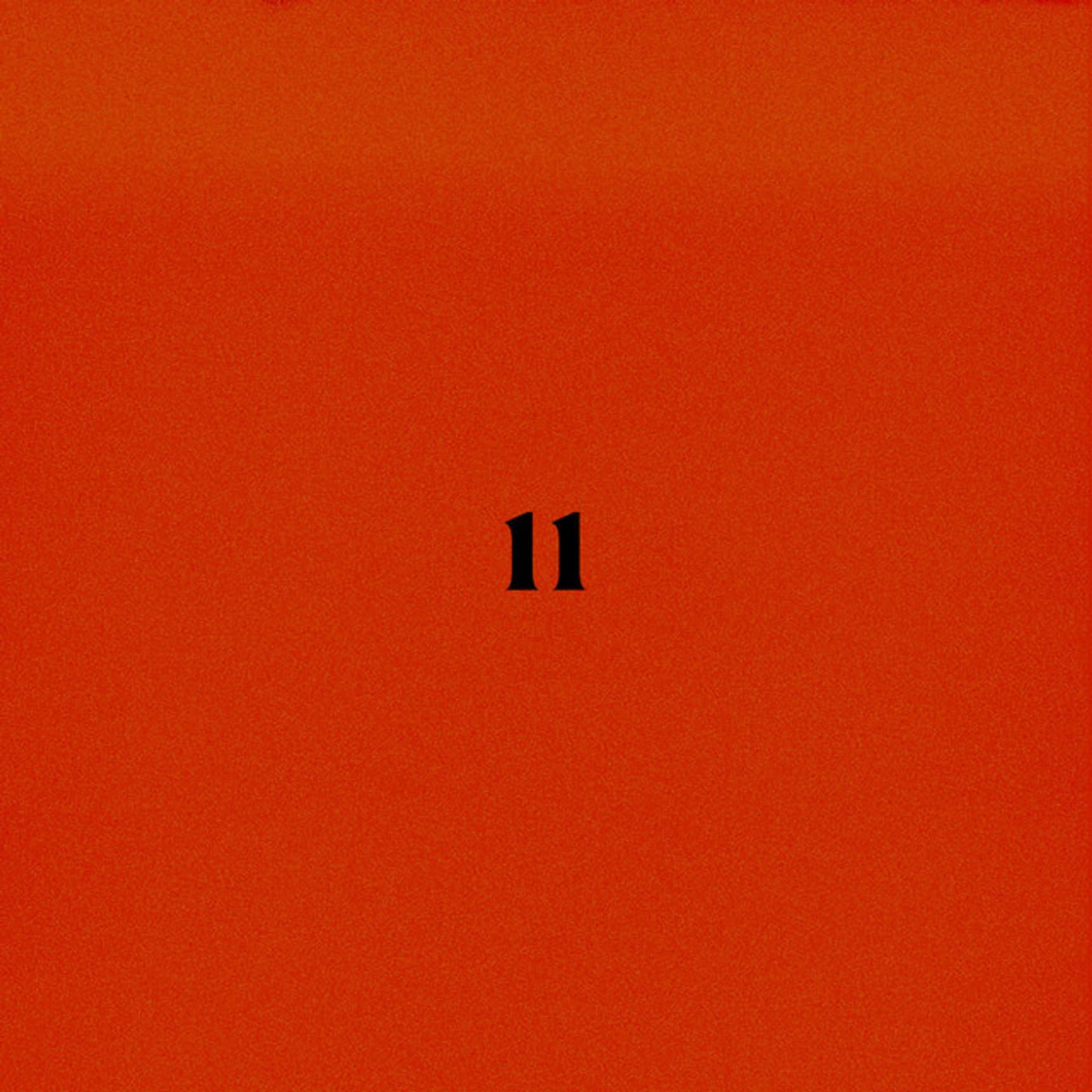 SAULT have always tried to steer away from the spotlight, but it's becoming increasingly difficult. Since their emergence in 2019, the UK collective have gone on to become one of the most talked about homegrown acts in the country despite their avoidant approach - they've never done a live performance, an interview or put out any music videos in support of their work. SAULT featured in Dummy's 25 Best Albums Of 2021 list with their 'Nine' project, the elusive group's politically-charged third album which was only available for 99 days. Born from a similar act of anti-convention, '11' was one of five albums made available in one day towards the end of November for free download - if you could crack the password, of course. Dropping alongside '(Untitled) God', 'AIIR', 'Earth' and 'Today & Tomorrow', '11' particularly stood out from the expansive selection with its chunky bass lines and nods to Blaxploitation era soul. Awash with flavours of Afrobeat and low-ceilinged jazz bar vibes, this gospel-soaked collection of tracks sounds both timeless and strikingly unique.
1. Knucks 
ALPHA PLACE
NO DAYS OFF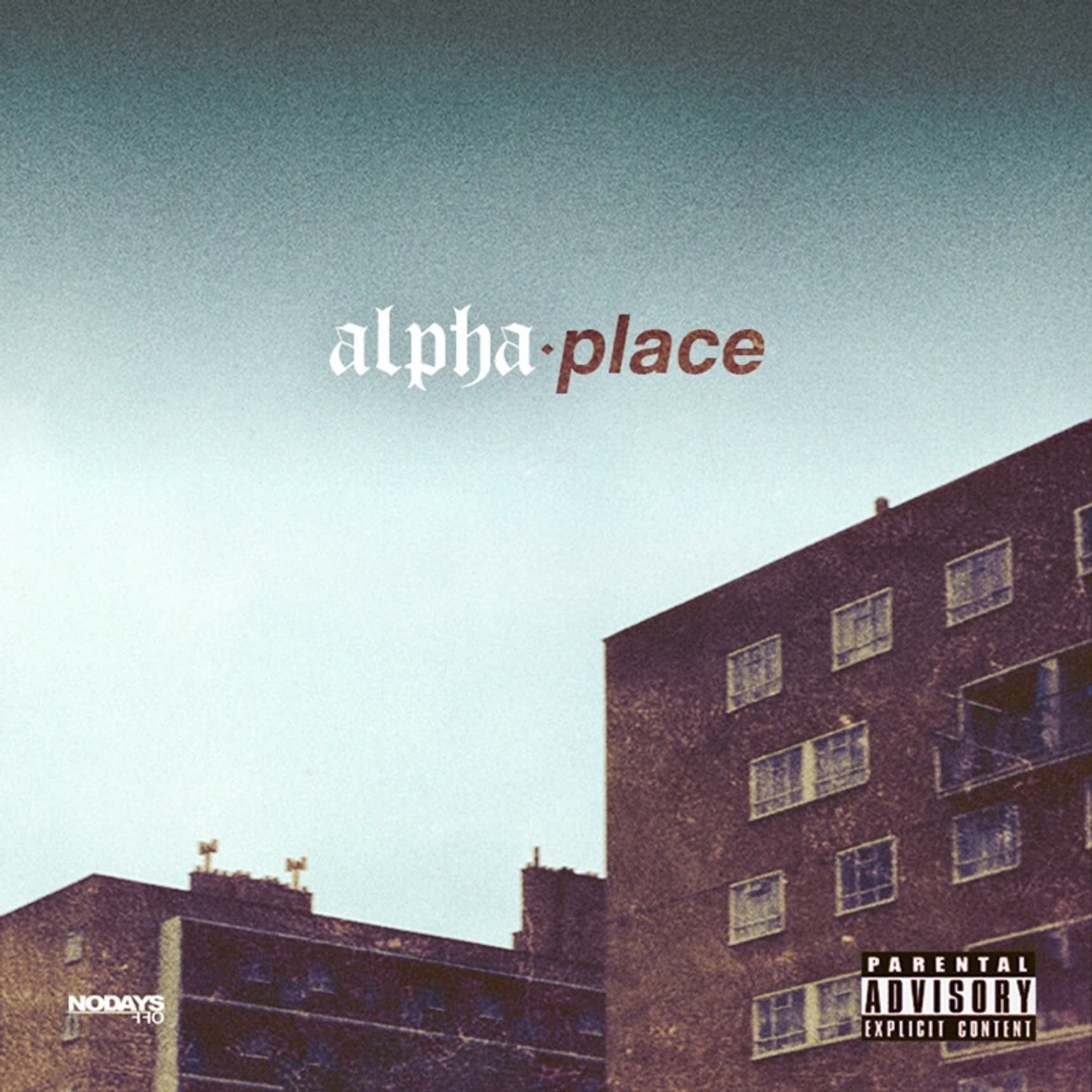 Legacy isn't something that can be bought or fabricated, it has to be earned. And that's exactly what Knucks has done in the years following his 2016 debut release 'Breakfast At Tiffany's'. Championed by artists in grime, drill and beyond, his sound refuses to be defined by any of those tags. Instead, Knucks bridges a gap in the rap scene with an immersive hybrid of influences, built to outlast the temporary trends that flutter in and out of popularity. Blending slices of drill, jazz, soul, grime, R&B, and more, his knack for holding a mirror up to society is able to transcend geographic and stylistic boundaries, resonating around the world instead of just in London or the UK. 
One of the best storyteller's out there right now, Knucks has made some massive moves over the last 2 years but none as big as his latest labour of love 'ALPHA PLACE'. Paying homage to his upbringing across 13 tracks, the mixtape kicks off with 'Alpha House', featuring Venna, where Knucks recounts his early experiences of growing up on the estate. Throughout the project, the rapper continues to expand his biographical lyricism, using personal stories to paint a wider picture of the highs and lows of London youth culture. Splicing the jazz-inflicted productions he's become known for with a more refined pen game than we've seen on previous EPs, the 27-year-old oozes confidence and sounds like a rapper at the top of his game. 
The star-studded track list of 'ALPHA PLACE' might risk smothering some artists but Knucks doesn't just hold his own, he shines. Featuring names such as Stormzy, SL, M1llionz, Youngs Teflon and more, the mixtape is a hit-after-hit project that finishes as strong as it begins. From the first track to the last, 'ALPHA PLACE' marks another step up for Knucks and raises the bar for UK rap music all together. If his recent form is anything to go by, It seems as though the South Kilburn rapper is simply incapable of missing.
Little Simz
NO THANK YOU 
Forever Living Originals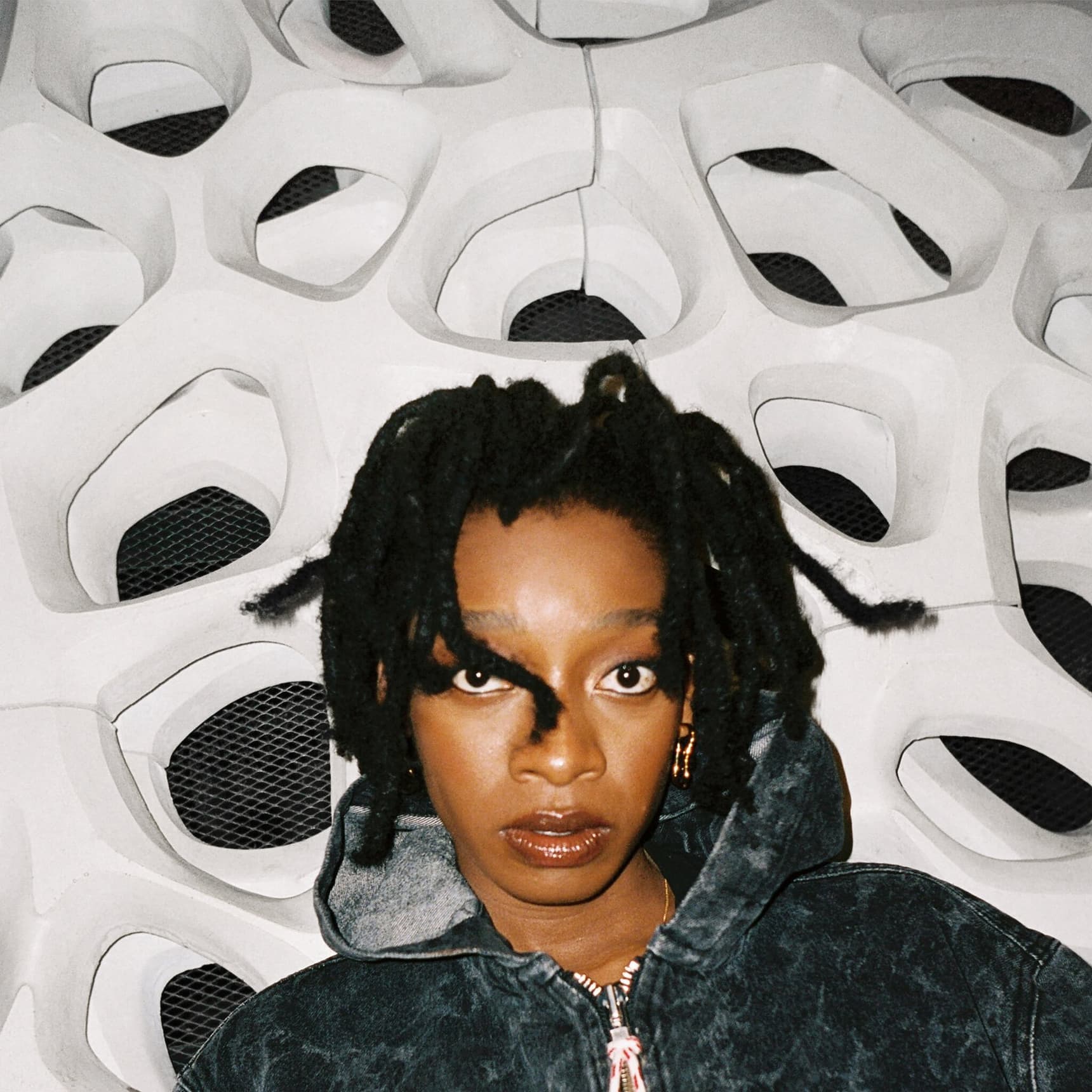 After securing no.1 spot in our 25 Best Albums of 2021 list with 'Sometimes I Might Be Introvert', Little Simz spent the majority of this year on hiatus from releasing new music. That is until the Mercury Prize winner announced a surprise album earlier this month that seemed to drop out of thin air. The no holds barred record trades the polish of her previous project for a looser, more raw finish, seeing the rapper glide between themes of generational trauma, faith, mental health and the grind. Despite arriving a little too late to be included in our main list, Simz' new project is so great we thought it deserved a special mention.