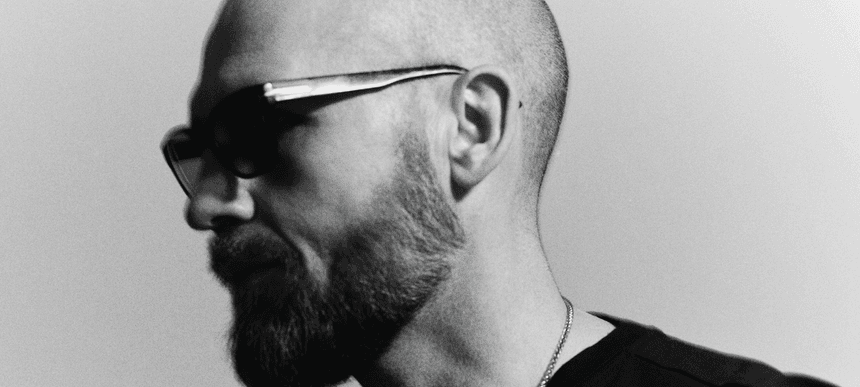 29.06.2023, Words by Billy Ward
DMY Mix 006 | Man Power
Geoff Kirkwood is an artist for the people - not so concerned with image, status or even legacy he's a creative who is as comfortable writing or presenting experimental symphonies and Audio Visual orchestral performances as he is delivering raucous kinetic techno to sweaty dance floors. 
Filling the spaces between his eclectic output, Kirkwood's work as Man Power has become some of his most meaningful and potent. The project began all the way back in 2014 as an anonymous series of dark remixes which culminated in a debut EP on Correspondant. Via his Man Power alias, Geoff has since gone on to show the complete picture of his sonic breadth via output for the likes of DFA, SKINT, Hivern Discs and his self-helmed Me Me Me imprint. Not just satisfied with making music, his acclaimed Us & Them parties have been reversing the grubby trends of club-night promotion, ditching advance tickets and corporate mentality in place for a focus on regional talent regardless of profile. 
Recorded live in Newcastle while opening for Leftfield's tour earlier this month, this DMY mix shows Man Power's selector skills at their very best. Spanning over two hours in length, strap in for a real journey from start to finish. 
Tracklist: 
Somewhere in Ubud - Black Merlin
Mind Against The Wall - Auf Togo
Ebbe - Vermont
Lowow - Acteurs
Black Sea - Anatolian Weapons
Hunter In The Snow - Paresse
Lights of Fire - Shiny Objects
I Am A Strange Machine Somtetimes - Vox Low
Disco Pregancy - Laima
Paradis Artificial - Golden Bug ft Julienne Dessagne (Mr TC Remix)
Still Hardcore - Steve Cook
Zhivago Zhivago - Johnny Sender
Het Geweten Van Afdeling Twee - Identified Patient
Sunrise Sunset - Cottam
Destinations - Gessafelstien
I against I - Massive Attack feat Mos Def
Asa Kata Ga - Autarkic
Gloss - Echo Foul
Pleasure Moon - Marcus Marr
Cats Invasion - Cowboy Rhythmbox
Only Love Can Break Your Heart - St Ettiene (Andrew Weatherall's Mix of Two Halves).
Little Fluffy Cloud - The Orb (Pal Joey's Cumulonimbus Mix)
Higher Love - Land Of Light (Backwoods Remix)
Heartbreak Theme - Ronnie and Renzo
Kissing - Bliss (Radio Slave Remix)