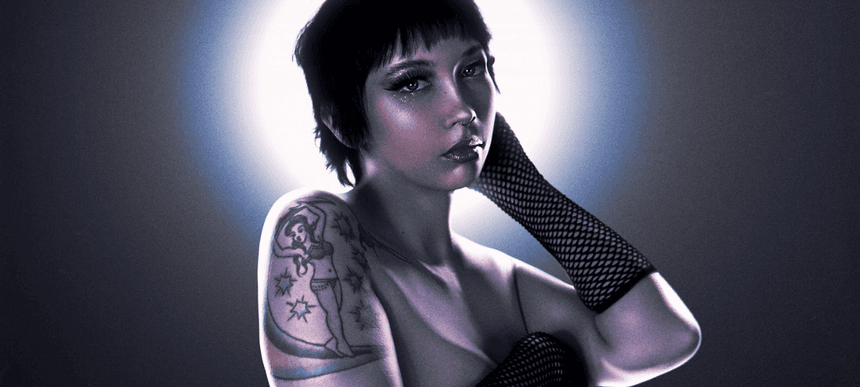 05.12.2022, Words by Billy Ward
AVA AKIRA revamps her debut single with a splash of the noughties on 'X2C 2007'
"My final single as AVA AKIRA for a while as I will be going on a hiatus..."
AVA AKIRA is back with a brand new track 'X2C 2007', a re-make of her debut single 'X2C' and her final release before going on a solo hiatus.
The new '2007' version is a nod to the music that she listened to and was inspired by growing up as a teenager, mining the edges of bands such as Fall Out Boy, I Set My Friends On Fire, Panic! At The Disco, Silverstein, Slipknot and more.
"So many of you have asked me when I'll release as AVA AKIRA again and this is it, my final single as AVA AKIRA for a while as I will be going on a hiatus," AVA writes in a statement about the track on Instagram. "I'm taking a backseat with my solo project to hone in on the sound I want to create going forward and focus on a solid body of work to present that.
"I can't guarantee when that will be ready by as I would like to take my time with it, however, I will continue to be making lots of noise with Tokky Horror so get on board with that if you're not already!"

AVA's latest offering follows her well-received and recently released single 'Skin' as well as three exclusive remixes from DJ Kuroneko, girl_irl and phonewifey.
"My final single X2C 2007 is a remake of X2C but inspired by all the music I listened to as a teen, the music that helped me grow into the person I am today," she adds. "It feels very full circle to finish my chapter 1 of AVA AKIRA with this and it feels right to do so...the original version is not gone forever, you can still hear it on SoundCloud."
Stream 'X2C 2007' below or listen with your preferred player here.