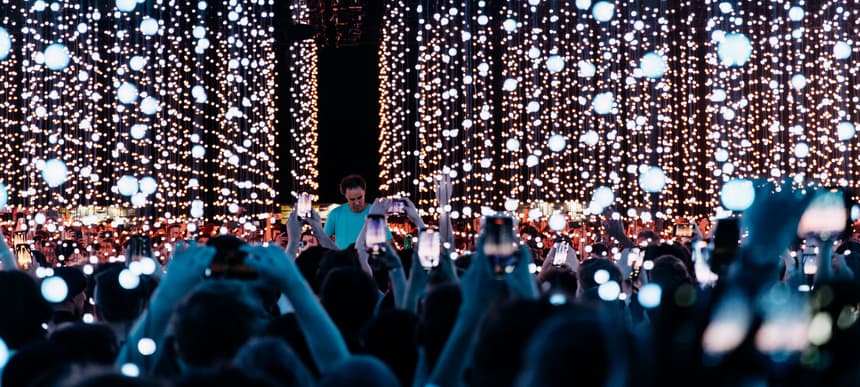 06.11.2023, Words by Billy Ward, Photos by Sophie Harbinson
Four Tet turns Alexandra Palace show into six-part live album
The new record clocks in at two hours long...
Four Tet has unexpectedly dropped a live album on Bandcamp featuring his Alexandra Palace performance, which took place earlier this year. 
Consisting of six separate sections, some of which feature crowd noise, the new record clocks in at two hours long and captures some of the magic from the widely-acclaimed May 24th show. 
Tracks such as 'Kool FM', 'Spirit Fingers', 'My Angel Rocks Back And Forth', 'Green' and 'Teenage Birdsong' appear across the set, with material lifted from albums such as 'Rounds', 'Beautiful Rewind', 'New Energy' and 'Sixteen Oceans'.
The DJ - real name Kieran Hebden - announced the reissue of the seminal 2003 record 'Happiness' earlier this year too, made alongside his old band Fridge to mark the album's 20th anniversary.
Read our review of Four Tet's Finsbury Park All Dayer here. 

Listen to the full release below, and get it on Bandcamp here.