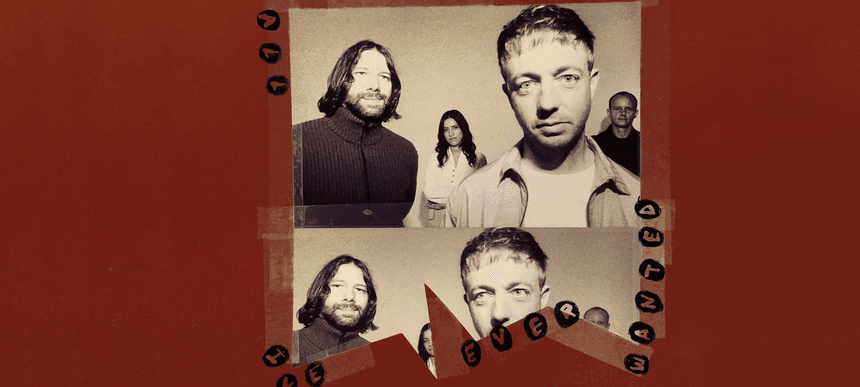 02.11.2023, Words by Billy Ward
Mount Kimbie welcome two new members, kickstart next chapter with 'Dumb Guitar'
A standout offering that sees the band back to their best...
Mount Kimbie have just announced a 2024 tour with shows across Europe and the United States.
The band - now a four-piece, having invited Andrea Balency-Béarn and Marc Pel into the fold - also share their brand new single 'Dumb Guitar'. 
After putting out their double album 'MK 3.5: Die Cuts | City Planning' last year, it seemed the widely-loved electronic duo were going their separate ways. Comprised of individual albums by its two members, Dom Maker and Kai Campos, the project marked an unexpected departure from Mount Kimbie's collaborative efforts up until that point and signalled that the end might be near. 
But today's release paints the band in an optimistic, exciting new light, splicing woozy male and female vocals with hints of indie rock leaning guitars and electronics. It's a standout offering that sees the band back to their best.
Back in September, Mount Kimbie and King Krule teamed up for a Bandcamp exclusive track, titled 'Boxing', which has since been removed. 
Available to pre-order now, the seven inch vinyl version of 'Dumb Guitar' comes with the King Krule collaboration on the flip side. 
Stream the new single below: