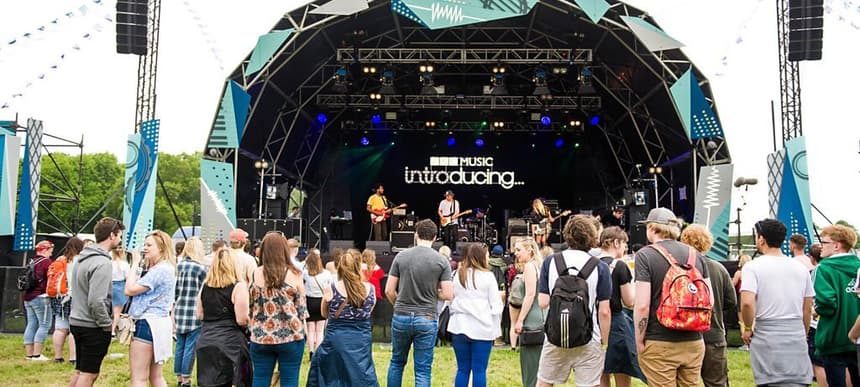 17.01.2023, Words by Billy Ward
BBC Music Introducing faces uncertain future, open letter demands assurance from broadcaster
The entire network of BBC Music Introducing programming has been placed on notice of potential redundancies...
A group of organisations who represent the live music industry have penned an open letter to Richard Sharp, Chair of the BBC Board, asking for assurance over the future of BBC Music Introducing.
The letter was made in response to the news that the entire network of presenters and producers on the BBC Music Introducing programming has been placed on notice of potential redundancies, and that the programmes they create may be under threat as a result of wider cuts to the BBC's network of local radio stations.
In a staff meeting on January 13, all audio teams at every local BBC radio station were told further details of the cuts. Slap Mag reports: "All Band E Lead Presenters, Band D Senior Presenters, Band C and B Presenters, Band C Journalists and Content Producers, Band B Journalism Coordinators and more are now at risk of redundancy. These include high-profile breakfast show personalities, long-serving networked night-time hosts and weekend presenters." 
Asking the BBC to provide some clarity on the situation, the open letter, signed by Mark Davyd from the Music Venue Trust along with 12 other organisations, reads: "BBC Music Introducing is a fundamental cog in the machine of the grassroots sector...This work is not done by any other broadcaster; it is unique. Its reach extends to every corner of the country and it is especially important in left behind communities, where access to music and music opportunities is already incredibly challenging.
"BBC Introducing is a prime example of what the BBC does best that no other broadcaster can do. BBC Introducing programming directly addresses the core aims of the BBC, acting in the public interest, serving all audiences and delivering impartial, high-quality and distinctive output and services which inform, educate and entertain."
"We want to impress on you very strongly that this would be a fundamental blow to the health of the entire grassroots sector...Whatever reorganisation might be required to meet the demands of the future stability and viability of the BBC, it should not be the case that BBC Introducing is the unintended victim of those changes."
Read the full letter here.
Read next: Noise complaints from "one neighbour" closes down Brussels night club Fuse