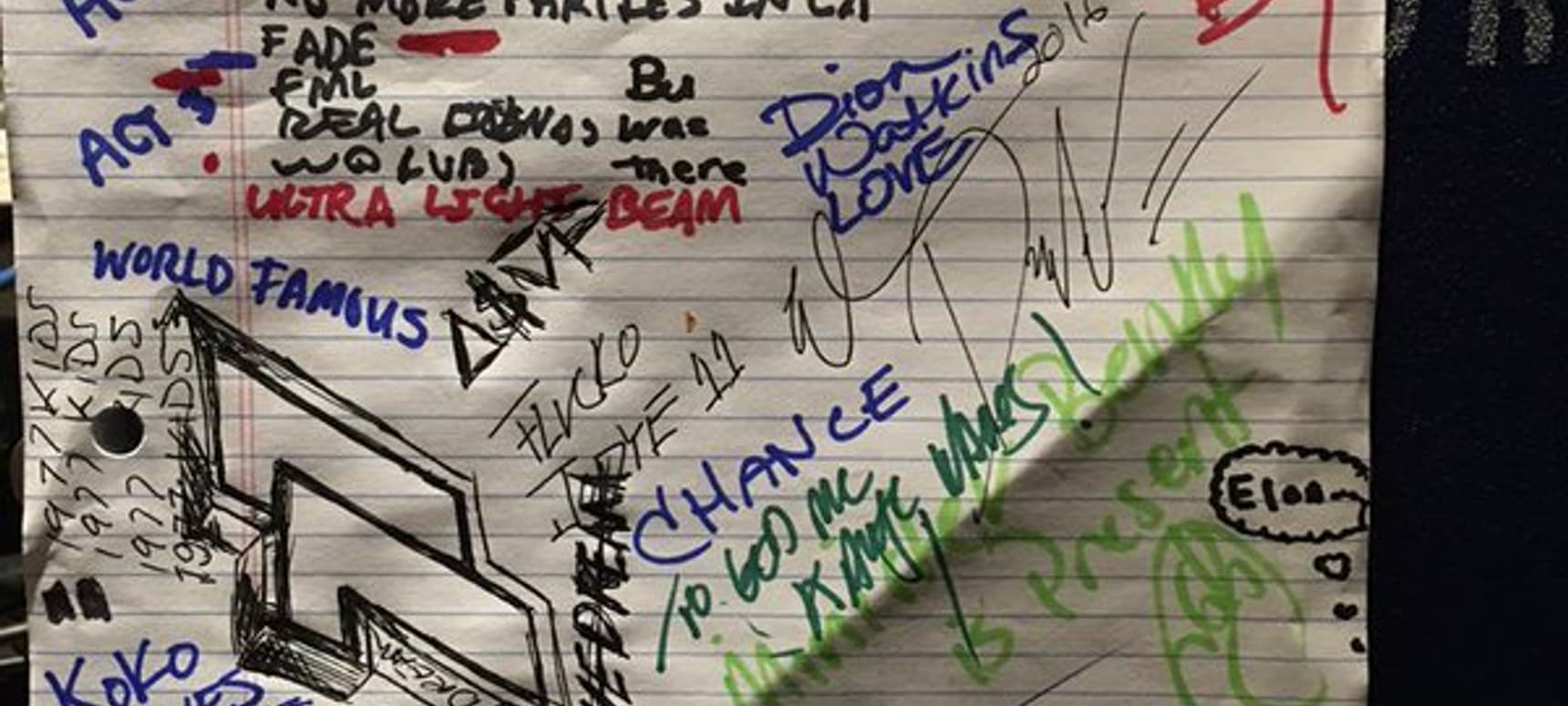 27.01.2016, Words by dummymag
Kanye West renames 'SWISH' to 'WAVES'
A little update on the album name that will always remain capitalised, 'SWISH'.
Only it's not called 'SWISH' anymore, after Kanye decided to rename it 'WAVES' overnight, along with an updated tracklist (signed and sealed by Kim).
There's not much room to argue with a rap game titan like Kanye, but it did leave Wiz Khalifa with a bitter taste in his mouth, seeing it as 'Ye trying to take 'the wave' from the OG Wavie Crockett, Max B.
Currently incarcerated on conspiracy charges to armed robbery, kidnapping, aggravated assault and felony murder – there's probably not much Max can do, but as you can see below, Wiz ain't happy.
Kanye responded with a bow of respect to Max B, but there's every chance it might get medium rare out here.
Update (18:55): 'Ye has updated the 'Waves' note with a tracklist that suggests Earl Sweatshirt, Chance The Rapper, and Elon Musk could be involved with the album. Also: the previously named Nina Chop has been updated to Famous. Check out the notepad below.
#Waves pic.twitter.com/Azig7aNYOu

— KANYE WEST (@kanyewest) January 27, 2016
Update (19:10): Kanye has responded on Twitter to Wiz Khalifa's criticism.
Update (20:40): Kanye has now deleted all his tweets.
Ima take these down cause it's all about positive energy blessings blessings positive energy blessings

— KANYE WEST (@kanyewest) January 27, 2016