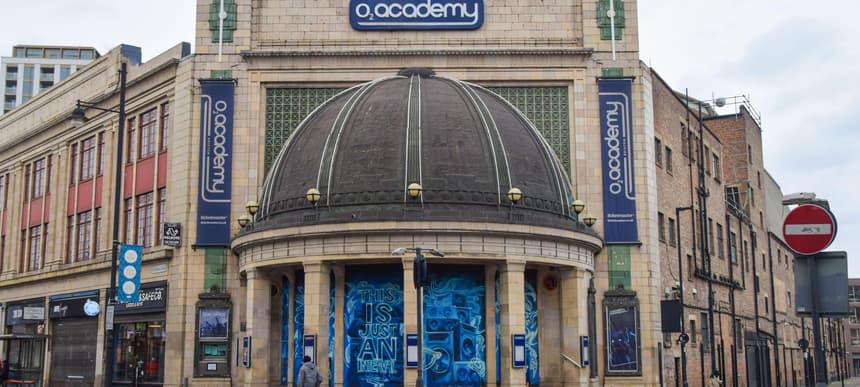 29.08.2023, Words by Billy Ward
Lambeth Council to consider future of Brixton Academy at hearing this month
The venue could face permanent closure following the deaths of two people last year...
A two day licensing hearing later this month will consider the future of the Brixton Academy after a fatal crowd crush back in December 2022. 
The South London venue is facing permanent closure after the Met Police urged Lambeth council to revoke the venue's license following the death of two people. 
As reported in the Evening Standard back in May, the Met said it had "lost confidence" in O2 Academy Brixton owners Academy Music Group (AMG) and were seeking a revocation of the licence.

Confirming the two-day hearing later this month, a post on Lambeth Council's website on Friday stated: "The shocking incident at the venue claimed the lives of two people and left a third in a critical condition. A full licensing hearing must take place before any proposals to re-open the venue can be considered".
"A two day licensing hearing to consider the future of the venue's licence will be held at Lambeth Town Hall in Brixton on 11 Sep and 12 Sep", it then explained. "The meeting, of Lambeth's licensing sub-committee, will be attended by key parties, including the venue's representatives and the Metropolitan Police, and will be streamed online".

Commenting on last year's crowd crush incident and the upcoming review, Lambeth Councillor Mahamed Hashi said: "Our thoughts are with the family and friends of Rebecca Ikumelo and Gaby Hutchinson who lost their lives, as well as with the person who is still in hospital, and all those suffering the trauma of witnessing such distressing scenes at one of our borough's live music venues".
"We are determined to use the powers we have available to us to make sure the lessons of this tragedy are learnt", he added, "and that we never see a traumatic incident like this again in Lambeth".
An online petition has been launched to fight back against the closure and various artists have shared their concerns about the potential shutting down of the venue.
The Prodigy have backed the campaign and are urging the public to support it too. Responding to a new campaign launched by the Night Time Industries Association (NTIA), Save Our Scene and Brixton BID, the band took to social media to give their point of view on the matter. You can support their campaign here.