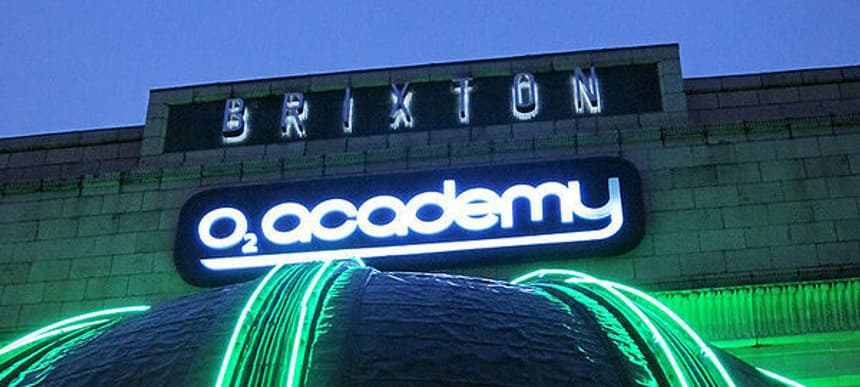 26.04.2023, Words by Billy Ward
Met Police call for O2 Academy Brixton to be permanently closed
Lambeth Council has been urged to ensure the venue's license is revoked for good...
Brixton's O2 Academy could face permanent closure after the Met Police urged Lambeth council to revoke the venue's license following the death of two people in a crowd crush in December.
As reported in the Evening Standard, the Met issued a fresh submission last week, in which it said it has "lost confidence" in O2 Academy Brixton owners Academy Music Group (AMG). A spokesperson confirmed the Met "will be seeking a revocation of the licence."
The O2 Academy venue's licence was suspended in January for three months by Lambeth councillors to "allow time to work with the venue to facilitate a safe reopening." The council published an update addressing the ongoing situation earlier this month, confirming it was "reviewing licensable activities at the venue."
Since then, the Met has issued this statement: "On 14 April, the Met police submitted an application for a review of [the] premises licence to Lambeth council and will be seeking a revocation of the licence. This matter will be decided at a future council sub-committee hearing on a date to be confirmed."

A spokesperson for AMG, said: "AMG has cooperated fully with the Metropolitan police and Lambeth council since the tragedy at Brixton occurred.
"We have had regular meetings and discussions with the Metropolitan police and Lambeth council at which we have presented detailed proposals that we believe will enable the venue to reopen safely."
AMG has been awaiting feedback on those proposals for several weeks and looks forward to hearing from the police as soon as possible in constructive terms."
The next meeting will be held on May 15th.
Read next: Fugees rapper Pras admits he was an FBI agent, fans react