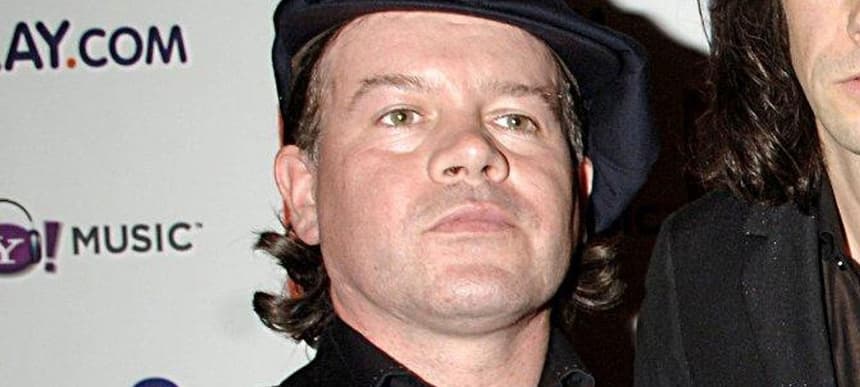 08.06.2023, Words by Billy Ward
Primal Scream's Martin Duffy died in debt and alone after mistreatment by the band, son claims
Duffy's son condemned the band for their "tough love"
Primal Scream musician Martin Duffy's son has released a statement describing the circumstances around his father's suspension from the band and subsequent death in December 2022. 
Duffy, who played keyboard for the band for more than 30 years, died from head injuries in his Brighton flat after drinking approximately two bottles of wine and tripping over. 
His former bandmate, frontman Bobby Gillespie, announced his death on social media, writing: "Hard to write this. We never know how to speak around death other than polite platitudes. All I want to say is that our soul brother Martin Duffy [has] passed away. He suffered a brain injury due to a fall at his home in Brighton. We in Primal Scream are all so sad."
Duffy's 19-year-old son, Louis, has now shared a statement outlining his father's mistreatment by the band, who told him to leave to get help for his alcohol dependency. Louis claims that his dad "died in debt" after being unable to tour during the pandemic, and claimed that he had been left out of a £5m deal to sell some of Primal Scream's back catalogue to BMG.
He said Duffy "wasn't consulted or even told about" the deal despite playing "on every Primal Scream album". 
"But still the band chose not to offer him the opportunity to get his share, at a time they knew he really needed financial help," he added. 
Louis stated that his dad was a "functioning alcoholic," but things went downhill quickly for Duffy following the devastation of being kicked out of the band: "I literally saw dad age 10 years in a matter of weeks".
"After this, he started drinking really heavily every day," he added. "I couldn't stop him. It was frightening. I had never seen him like this before. He stopped contacting people and I was really worried about him."
Duffy's son condemned Bobby Gillespie and the band for thinking that "tough love" was the right way to treat his vulnerable father: "I understand they thought they were helping him but this method backfired, it made dad become completely overwhelmed."
Louis' statement has received an overwhelming response of support, with many fans joining in condemning the band's handling of Duffy.
Read the statement in full here. 
Read next: Jaguar chats to Grimes about AI, the future of music and her infamous Boiler Room set