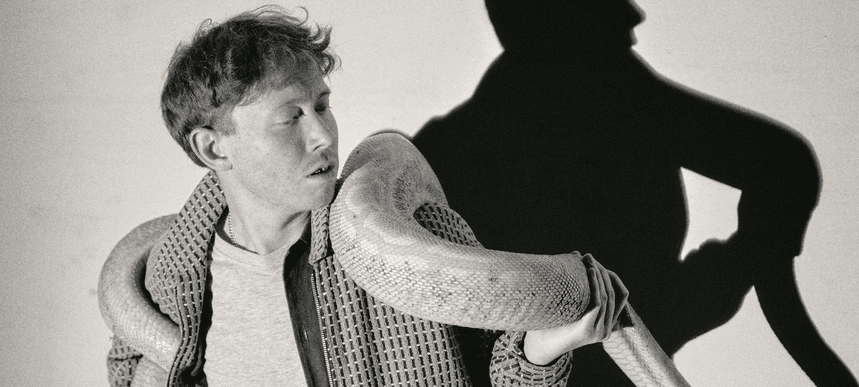 22.05.2023, Words by Billy Ward
King Krule, bar italia, KAYTRAMINÉ and more front our NEXT HYPE playlist
Listen to the best new songs from across the genre spectrum
Check out these tracks from our NEXT HYPE playlist, which is dedicated to bringing you the best music from all of the genres out there.

1. King Krule - 'If Only It Was Warmth'
King Krule is back with a brand new single and music video lifted from his highly-anticipated forthcoming album 'Space Heavy'. Titled 'If Only It Was Warmth', the stripped back new track comes alongside a self-directed black and white visual that sees Archy Marshall journey across vast waters with a cactus.

Compared to the feel-good music video accompanying the upcoming album's lead single 'Seaforth', which came out back in April, this new King Krule offering is significantly moodier and falls more in line with singles such as '(Don't Let The Dragon) Draag On' and 'Cadet Limbo' from his previous two records.

2. bar italia - 'Friends'
bar italia's 'Tracey Denim' record finally arrived last week. Dubbed London's coolest new band by tastemakers across the city, the trio's new project marks the beginning of their relationship with Matador Records since graduating from Dean Blunt's World Music imprint. The penultimate track on the LP, 'Friends', is a standout moment showing the type of course this exciting band is treading. 

3. KAYTRAMINÉ - 'Who He Iz'
Aminé and KAYTRANADA are making some massive moves this year, joining forces as KAYTRAMINÉ to rekindle the pair's natural chemistry with their newly released, self-titled album. Opening track 'Who He Iz' is an infectious offering combining KAYTRANADA's distinctive production with Aminé's icy wordplay. 
Listen to our NEXT HYPE playlist below: