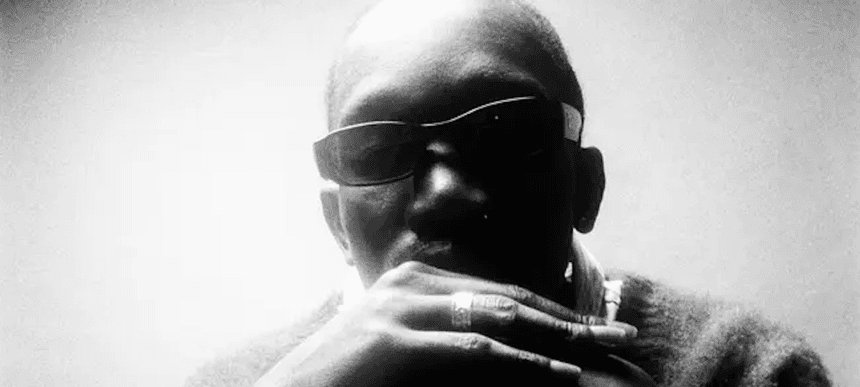 21.02.2023, Words by Payton Dunn
Miles from Kinshasa, beabadoobee, Skrillex and more front our NEXT HYPE playlist
Listen to the best new songs from across the genre spectrum
Check out five tracks from our NEXT HYPE playlist, which is dedicated to bringing you the best music from all of the genres out there.
1. Miles from Kinshasa - 'On Display'
It's no secret that we've been obsessed with Miles from Kinshasa's new mixtape 'if not now, then when' this week.
The rumba-pop artist released the mixtape on February 16, which saw him returning his focus back to the craft of songwriting. In our recent cover story, he told us, "I compromised songwriting in the past. Naturally, when you produce something you have an idea of how the song should go. [My producer] would stop me from veering right or left too much and made me not compromise those lyrics."
2. beabadoobee - 'Glue Song'
February 14 marked the day that beabadoobee fans have been anxiously waiting for since the start of the year.
The artist started teasing 'Glue Song' at the beginning of January, and her fans fell in love immediately. She decided to release it for Valentine's Day, saying, "It's a heartfelt song that means a lot to me … a love song and the first one I've written in my new relationship. I usually write these songs that are sad, in the past with my writing even when it doesn't sound sad looking back, the lyrics usually have been. For the first time this is just me being really happy."
The music video for the song was directed by beabadoobee and her boyfriend Jake Erland. That's the same boyfriend that the song is based on, making the release a true work of art and love.
3. Skrillex, Yung Lean, Bladee - 'Ceremony'
Skrillex seems to be on a creative streak. The producer released 'Ceremony' as a part of his album 'Don't Get Too Close', which came just one day after the release of his long-awaited album 'Quest For Fire'. The back-to-back releases were shocking for the entire EDM community, as the artist had been infamous for his lack of full-length albums. He'd only released two in his career before this year, with his debut album being released in 2014 and his collaboration album with Diplo having been released in 2015.
The artist has clearly been taking his time with the new albums, and it's paid off completely. They've won over even the most critical of dance fans.
4. ENNY - 'No More Naija Men'
ENNY has been oddly quiet lately. The artist released her debut album in 2021, but since then, she's only released a few singles here and there. It turns out that the artist had been struggling with writer's block, but 'No More Naija Men' was the song that got her out of it, explaining, "I had my first session with Emil, he'd been playing through some sick beats. Then, I hear these beautiful bongo drums alongside 4 simple chords. I was sold. The head bopping & writing began."
"This song is a processing of things observed and felt. Conversations on interracial & intercultural love. And the ultImate conclusion that Nigerian men are mad. I want to keep alive the art of rapping and bring listeners into an unfamiliar yet familiar sound."
5. Laura Roy - 'Odyssey'
You might not know Laura Roy, but you definitely know her voice. The artist has been a backing vocalist for artists like Anne-Marie and Camila Cabello. You can even hear her vocals and songwriting on Doja Cat's album Planet Her. That earned her a trip all the way to the Grammys last year, with the artist saying, "It's all been a bit surreal. Not only are our names on the credits, but they kept my vocals on the track."

Like our NEXT HYPE playlist here and follow Dummy on Spotifyto stay ahead of the game on the freshest new music.