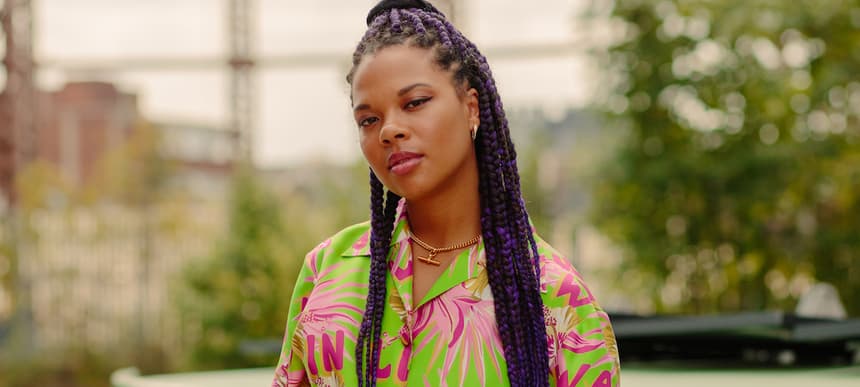 01.03.2023, Words by Billy Ward
Jaguar launches new documentary 'Being a Woman, Trans or Non-Binary Person in UK Dance Music'
"Equality and representation is so important to me. It's part of my identity..."
Jaguar is launching a two-part documentary called 'Under The Lights: Being a Woman, Trans or Non-Binary Person in UK Dance Music'.
The new show offers a platform for a range of women, trans and non-binary people to voice their own experiences of working in the dance music industry. Some of the contributors include Annie Macmanus, Jamz Supernova, The Blessed Madonna, Girls Don't Sync, DJ Priya, TAAHLIAH, Michelle Manetti, salute, Jaye Ward, Lau.ra and more.
Speaking about the documentary, Jaguar says: "I'm incredibly proud to be bringing out these podcast episodes with Stak this International Women's Day! Since 2020 I've been on a journey where I've found my purpose: to champion minorities and give opportunities to those who really need it. 
"I want to use my platform to help people and explore how we can create positive changes to reach a utopian world. Equality and representation is so important to me. It's part of my identity, as a mixed race and queer woman navigating the world."
Listeners can expect to hear open, honest and emotional stories around mental health and sexual harassment. Jaguar also speaks to her guests about any positive changes they've seen in the dance music scene, plus what changes the industry can make to help future generations.
The announcement arrives shortly after Jaguar appeared at AVA Conference London last week, where she joined a team of 5 industry professionals for the thought-provoking 'Game Changers' keynote.
'Under The Lights' will be available to listen to on the UTOPIA Talks podcast feed from Wednesday 8th March coinciding with International Women's Day.
The BBC Radio DJ and presenter was the first special guest in our 'At Home With' mini-documentary series launched alongside Pioneer DJ.
Read next: The 10 Best Emerging Women, Trans and Non-Binary Producers, according to Jaguar